RENAULT'S next crossover will be named Arkana, the firm has revealed along with a new teaser image.
Set to be shown in full at the Moscow International Motor Show, the Arkana will join the highly competitive C-segment, which features cars such as the Mazda CX-5, Skoda Karoq and Kia Sportage.
The model's name is derived from the Latin word 'arcanum', which means secret. However, it's no secret at all that this is a big car for Renault in the Russian market. The Arkana will be built in Moscow, and Russia will be the first country to market the crossover.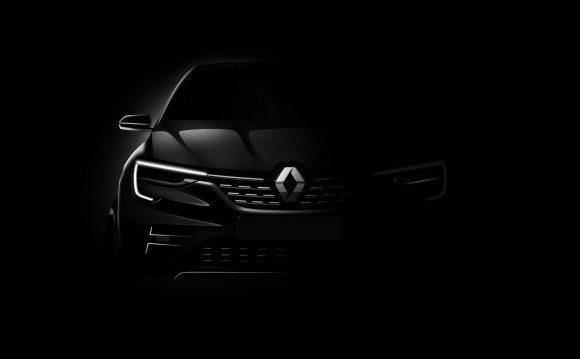 The French firm hasn't explicitly stated if and when the Arkana will be arriving in the UK, but has confirmed it will be introduced to 'global markets' following a 2019 release in Russia.
Should the Arkana join the UK Renault line-up, it will sit alongside the Captur and Kadjar in the French firm's SUV offerings – likely positioned between the two. The firm already offers a crossover in Russia – the Kaptur – which shares a lot with the similarly named car available across the rest of Europe.
Little else is known about the C-segment machine, with Renault keeping its design under wraps for now – although a preview image released in July suggests that it will use the firm's familiar corporate look.
There has been no word on technical specifications or what to expect in terms of pricing for the Renault Arkana, but more information should follow the car's reveal on August 29 at the Moscow International Motor Show.

MORE: Renault-Nissan-Mitsubishi Alliance achieves record first-half sales
MORE: Renault uses latest tech to respond to customers quickly