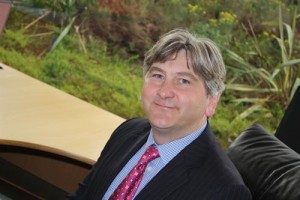 DON'T expect to see a new convertible Volvo on the market any time soon – but don't rule one out in the future, either.
Volvo's UK managing director Nick Connor said last night that the manufacturer planned to refresh its whole range in the next four years – but a new soft top was not an addition.
'It's a shame really as I really like them,' he said.

'But our priority is to refresh our present range first – which has been long overdue – before we start to look at any brand-new product.'
The new seven-seat SUV XC90 has been launched to critical acclaim, and the early indications are that it will be successful with customers. Soon to follow is the S90 and Connor said he expected the reaction to that car to be equally enthusiastic.
'People will be surprised by it,' he said. 'It will take some styling from the XC90 that will be carried over, but there will be a new, higher level of quality. It's a beautiful car, with clean lines, simple Scandinavian design… but stunning. When I see all the cars in the design studio, the S90 is the one which catches my eye.'
He added that for too long Volvo had been recognised as a brand that chased Audi, then chased BMW. 'Now we are simply Volvo, doing things our way, and doing them very well indeed,' he said.

'We need to deliver a consistently good product. We have started with the XC90 and we need to keep delivering. Volvo has had more strap lines than I have had hot dinners. We need to be consistent with our message and our product.
'We need to get people to recognise Volvo as a good brand. Once we get people into our showrooms and into our cars, I know they will like what they see and we will sell them our cars.'
Connor added that Volvo's plans for the future did not include becoming a volume seller. Chasing volume for volume's sake, he said, was a 'fool's errand'. He is electing Volvo to sell about 60,000 vehicles a year in the UK by 2020, rightly s two per cent share.
'With those numbers we will continue to be prosperous and successful,' he said. 'Becoming a volume seller is not a viable business strategy for us.'