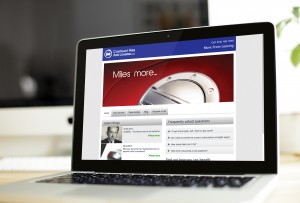 ADVERTISING portal ContractHireandLeasing.com has launched MorefromLeasing.com, a new resource hub dedicated to helping dealerships get more from the increasingly-popular financing model.
Car leasing is expanding rapidly across the globe as consumers increasingly opt for low-cost monthly lease payments to allow them to drive newer, better cars than they could afford to purchase outright.
In the US, leasing has increased from 11 per cent all new-car sales in 2009 to 23 per cent in 2014, while strong growth in the UK has seen the automotive leasing space reach a value of £25 billion last year.

Established in 2000, ContractHireAndLeasing.com attracts more than 4.2 million in-market visitors a year, passing 18,000 leads to its dealership and broker partners each month.
MorefromLeasing.com offers expertise and insights on key trends and growing opportunities in the leasing space. With practical tools and guides based on the latest industry research and ContractHireandLeasing.com's extensive database of consumer preferences, the free-to-use platform provides extensive support to dealerships aiming to get more from leasing.
David Timmis, managing director of ContractHireandLeasing.com, said: 'With demand rapidly increasing, more and more dealerships are sitting up and taking notice of the leasing trend. And if the international experience teaches us anything, it's that the trend is only set to continue growing here in the UK.
'Consumers have realised leasing allows them to drive a better car than they could buy – and once they start leasing, research shows that most won't turn back.'

MORE: So you believe average-speed cameras don't actually work? Think again…
MORE: Manheim owners buys Dealertrack for £4 billion
MORE: Thieves targeting keyless Range Rovers
MORE: SMMT stalwart receives MBE
On superunleaded.com – Ford Comes Over A Bit Transformers With Le Mans GT Video