ASTON Martin specialist Nicholas Mee & Co has moved into a new and expanded home in rural Hertfordshire after a multi-million-pound project to rebuild historic farm buildings.
Forming part of the Hatfield Park Estate in Essendon, the sympathetically repurposed 17th-century buildings have been woven into a two-acre heritage site.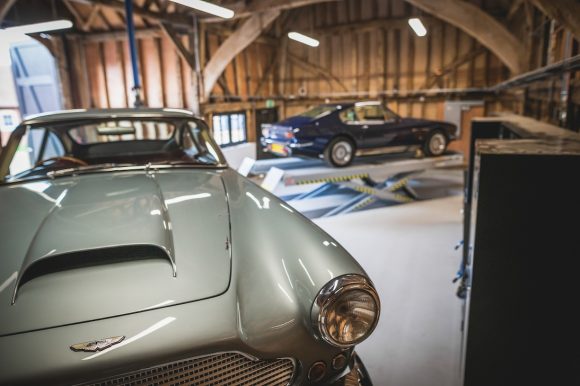 Having moved from west London over the summer, Nicholas Mee's service, parts and car sales operations are now fully operational at the Essendonbury Farm centre of excellence, which boasts ample parking and spacious workshops equipped with the latest technology.

The A1(M), M25 and M1 are all within easy reach, while nearby international airports and even a dedicated area at the premises for helicopter landings allow easy access for 'time-limited' clients from afar.
Founder and managing director Nicholas Mee said: 'This is an extremely exciting time for our company, our new and existing Aston Martin-owning clients and our dedicated workforce.
'As the ever-expanding classic car world continues to evolve, our relocation is in direct response to the needs of both our clients and ourselves. The universal praise I've received from Aston Martin owners for our commitment to the future and standard of facilities has been heartwarming.
'Away from the hustle and bustle of London, we've found our clients to be highly appreciative of the expansive facilities and relaxed rural ambience.'

MORE: Nicholas Mee sells £16,000 mini Astons for children
MORE: Aston specialist Nicholas Mee expands
MORE: Aston Martin targets £5bn valuation with initial public offering of shares