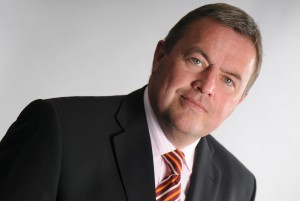 NISSAN Motor GB Limited has appointed a new UK sales director.
Tony Lewis (pictured) will take up the role on February 4, replacing Jon Pollock, who is leaving the company 'to explore other opportunities'.
Lewis, currently brand director of Jardine Motors Group, will bring a wealth of industry experience and knowledge to the role. It marks a return to Nissan, as he has held a number of roles within the Nissan Motor Group in the past, including UK corporate sales director for Nissan Motor GB and Infiniti regional director of northern Europe.

Lewis said: 'I am thrilled to be returning to the Nissan team and taking on this new challenge. Following a number of key product launches last year, Nissan has the youngest and most exciting product line-up in its history.'
James Wright, the managing director of Nissan Motor GB, said: 'I am sure Tony will continue to take the brand from strength to strength following a record-breaking 2014, which saw Nissan post its highest-ever passenger car market share and sales volumes.'
MORE: New year 'has started well for dealers'
MORE: Return of those old gas guzzlers?