PEUGEOT has revealed details of its new Hybrid and Hybrid4 powertrains, which will be available on its 3008 SUV and 508 family car by autumn 2019.
It comes just days after it was announced that the entire PSA Group range, which also includes the Citroen DS, Vauxhall and Opel brands, would feature electrification by 2019.
Both versions are plug-in hybrid units, with a 30-mile range on electricity alone courtesy of a 13.2kWh battery. Charging to full capacity will take around two hours from a 6.6kW wallbox.
In Hybrid form, the powertrain couples the group's 178bhp PureTech petrol engine with a 108bhp electric motor for a combined maximum output of 222bhp. No official fuel economy figures have been released, but Peugeot promises CO2 emissions of less than 49g/km under the latest WLTP regulations.

Hybrid4-equipped vehicles feature two 108bhp electric motors, one on each axle, providing part-time four-wheel drive. They're mated to a more powerful 197bhp petrol engine, giving a combined output of 296bhp.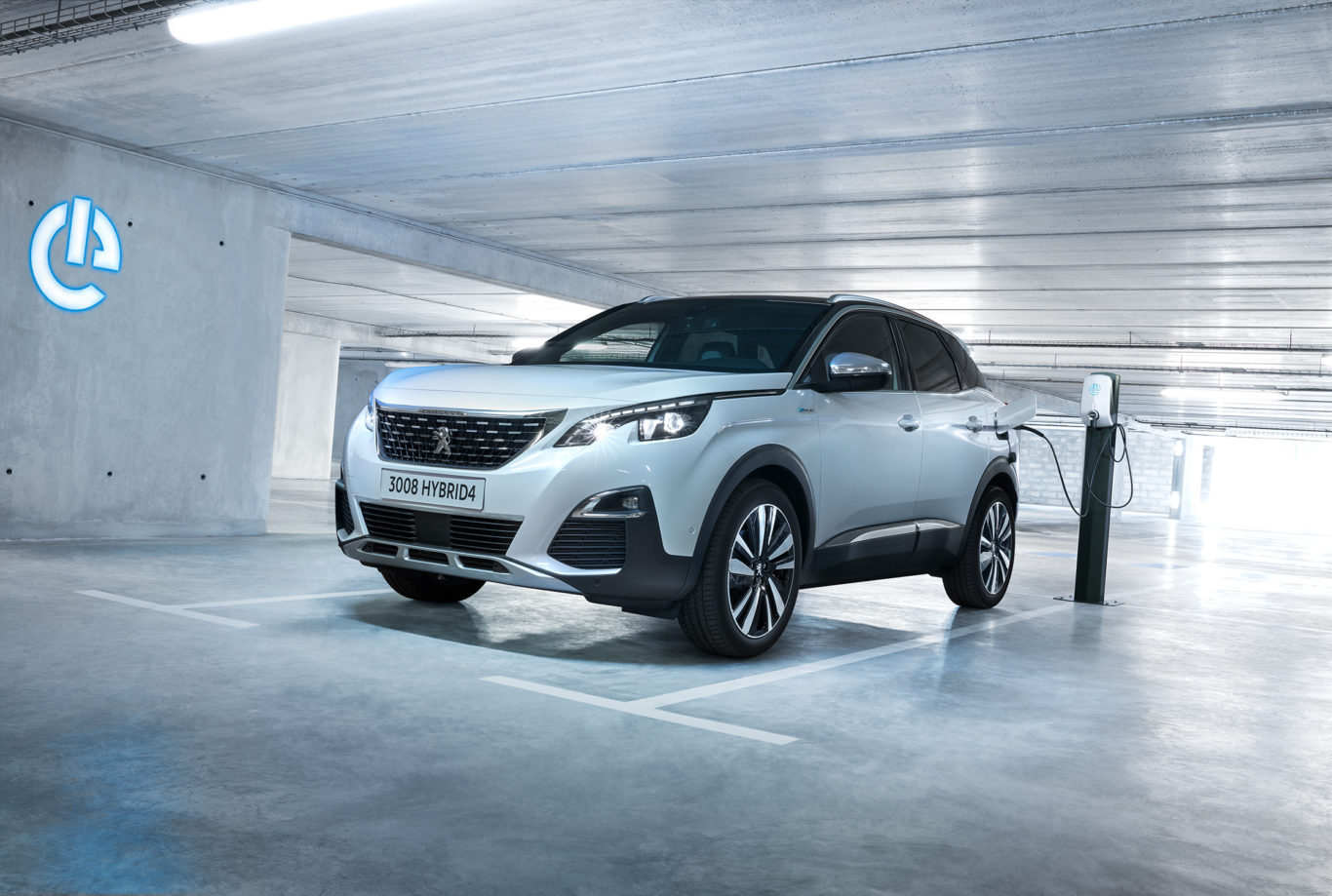 In the 3008 SUV, the Hybrid4 powertrain will allow for a 0-60mph sprint of under 6.5 seconds. The lower-powered Hybrid powertrain will be added to the 3008 after launch. Both powertrains are mated to an eight-speed transmission.
The new hybrid powertrains will only be available in high-end GT trim, paired with full leather interiors and lots of kit. Prices haven't been announced, but expect to see full specs closer to the release in autumn 2019.
MORE: Citroen successfully navigates WLTP and sees its retail sales grow

MORE: Vauxhall refranchising will see around 80 of its dealerships close
MORE: Vauxhall returns to profit for first time in nearly 20 years