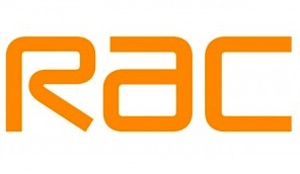 THE RAC is clamping down on the use of its brand by dealers in the used car sector by implementing a new set of rules.
Recently, the motoring organisation has become aware of a number of dealers who are employing the RAC brand incorrectly or even falsely.
The RAC's head of dealer propositions, Mario Dolcezza, said: 'We are concerned there may be some dealers out there using the RAC name and brand without permission.

'Dealers who sell RAC-branded products such as warranties are allowed to use our brand but some are exceeding the rules that are in place as part of our commercial agreement with them.
'The RAC brand is rightly valued by customers as one of the most trustworthy in the UK and allowing its use in an uncontrolled manner where our brand equity is endangered makes no sense for consumers, properly authorised dealers or the RAC itself.
'Last month we unveiled details of a new used car initiative called BuySure that includes new and definitive rules about using the brand. These rules are now being issued to all of our dealers. We advise any dealer who is unsure of their position to contact us for guidance.'
Dolcezza added that dealers who did not follow the new rules would be asked to correct their use of the brand, but that action would be taken if they did not respond.

'This is something that we are very much determined to stop,' he added.