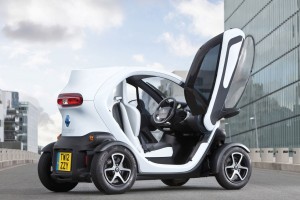 THE Renault-Nissan Alliance has sold its 200,000th electric vehicle.
The Alliance says it has a leading 58 per cent market share for zero-emission cars.
Together, Renault and Nissan EVs have driven approximately four billion zero-emission kilometers – enough to circle the earth 100,000 times – and represents a saving of 200 million litres of fuel, enough to fill about 80 Olympic-sized swimming pools.

The Alliance sold its 200,000th EV earlier this month.
Nissan LEAF remains the best-selling electric vehicle in history.
From January through the first week of November of this year, the Alliance has sold about 66,500 units – an increase of about 20 per cent from the same period last year.
The Alliance sells about two out of three electric vehicles worldwide, including Twizy, Renault's two-seater urban commuter vehicle.

In the United States, the Alliance's biggest electric vehicle market, there are more than 750 quick chargers in operation. Nissan is working with its dealers and charging partners to increase that number to 1,100 by mid-2015.
In Japan, the Alliance's second-biggest EV market, there are more than 2,900 quick chargers in operation. Nissan and Japan's three other top automakers have pledged to work together to raise that number to 6,000 by March 2015.
In Europe, the UK is the most advanced market in terms of electric vehicle infrastructure. Today, the quick charging network already covers 87 per cent of the UK's motorways.
MORE: Nissan dealership wins global award… again
MORE: Jaguar designer wins top award
MORE: Ridgeway and HPI announce new partnership