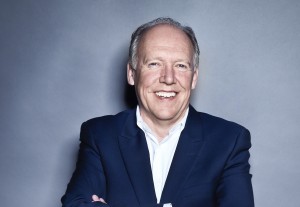 IAN CALLUM, director of design for Jaguar, has been honoured by the Chartered Society of Designers with the prestigious Minerva Medal for his outstanding contribution to automotive design.
The Minerva Medal is the highest accolade given by the Society and was presented by the Society's Patron, the Duke of Edinburgh, at the Minerva Dinner in St James's Palace in London last night.
David Callcott, the president of the society, said: 'The Society is delighted that the 2014 Minerva Medal has been awarded to Ian Callum who has successfully demonstrated the value of strategic design within an organisation.

'Ian follows in a long list of renowned designers who have all displayed the highest qualities in terms of aesthetics, function, process and innovation. The success of Jaguar Land Rover is testament enough to his design achievements and the Minerva Medal is recognition of them.'
Callum said: 'Receiving the Minerva Medal and being recognised for my contribution to car design alongside such outstanding designers is a real high point in my career.'
Ian joined Jaguar in 1999 where he led his team to create the exciting four-seater luxury R Coupe concept vehicle in 2001. It was the first vehicle to explore and demonstrate the new design philosophy for Jaguar – its proportions, stance and details influenced the production line-up of today.
Heralding an exciting new era for the brand, the first of the new models was the Jaguar XK, followed by the XF and XJ saloon cars. Ian's latest work includes the C-X75 supercar concept, the C-X17 concept, the F-TYPE two-seater sports car, and the new XE mid-sized sports saloon revealed earlier this year.

MORE: Moray Callum: If it was up to me, I'd look to bring back the Capri
MORE: Moray Callum talks exclusively to Car Dealer