Last year's Road Test of the Year was hardly normal, thanks to a more local setting and gallons of hand sanitiser, but RTOTY '21 was a welcome return to form, writes James Batchelor.
Whether it's now working from home more or completing more car sales online, in many ways returning to the old days isn't possible in the motor industry. 
But this year's Road Test of the Year allowed us to get back to trying out cars the proper way – and that meant getting wet, eating cheap pastry goods and arguing about cars. The road tester's dream.

You'll see from our photos that the weather throughout our three-day test veered from damp to pretty foul at times. It was the perfect territory for the Defender, despite its prodigious power, but gave whoever was behind the wheel of the Porsche rather a lot to think about. The electric cars, meanwhile, just sailed through, unfazed by the distinctly Welsh climate.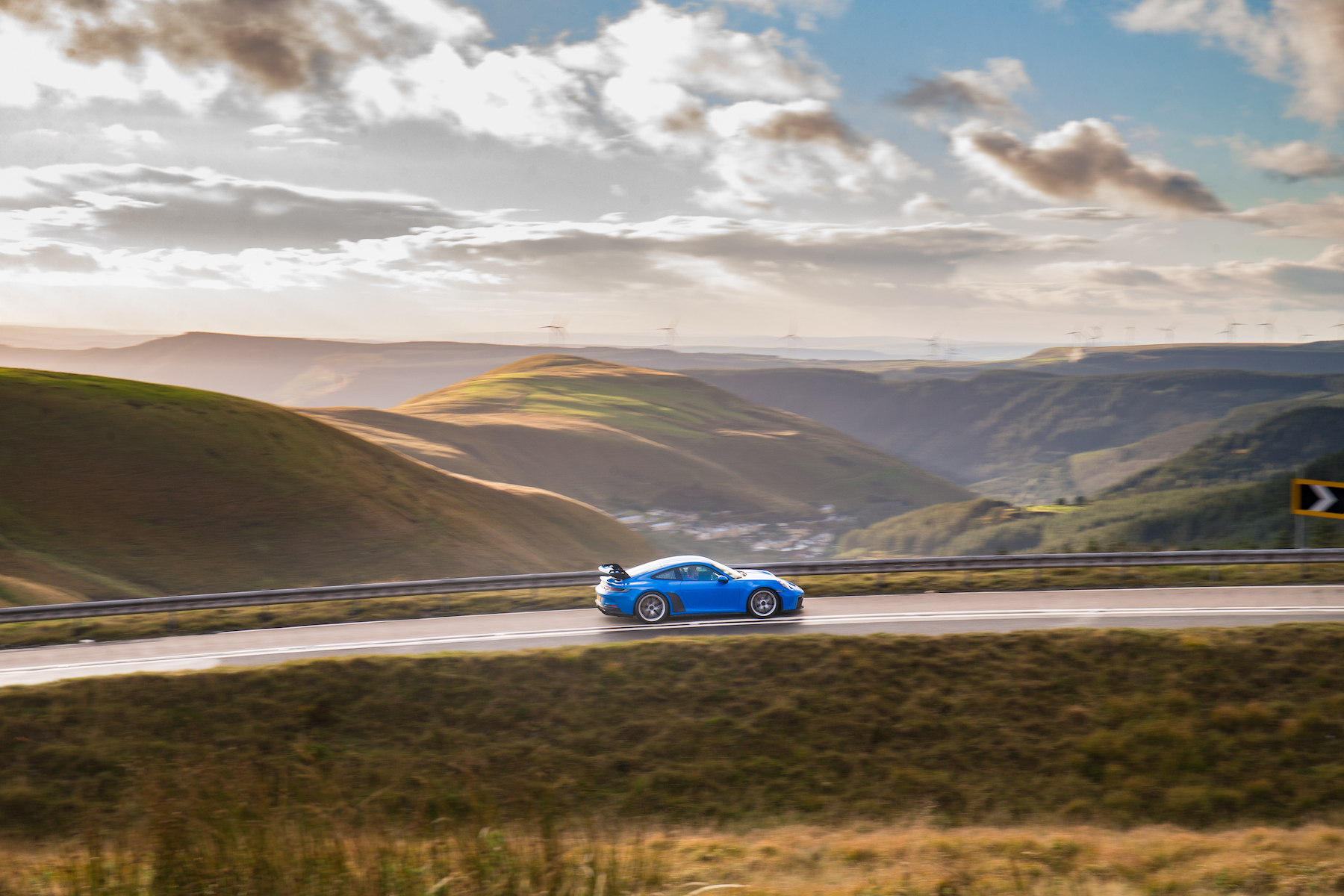 While being atmospheric, the sopping conditions actually cast our collected cars in an interesting light. The petrol-powered ones often had to be driven with an eye on the watery ditch ahead of you; they needed some care – even the Defender did at times. 
The electric triplet showed the real pace that EVs have made in the decade – they perfectly performed how most petrol and diesel cars do 99 per cent of the time, insofar as they were refined and cosseting to drive. They delivered their thrills in a different kind of way, which was represented in the scores.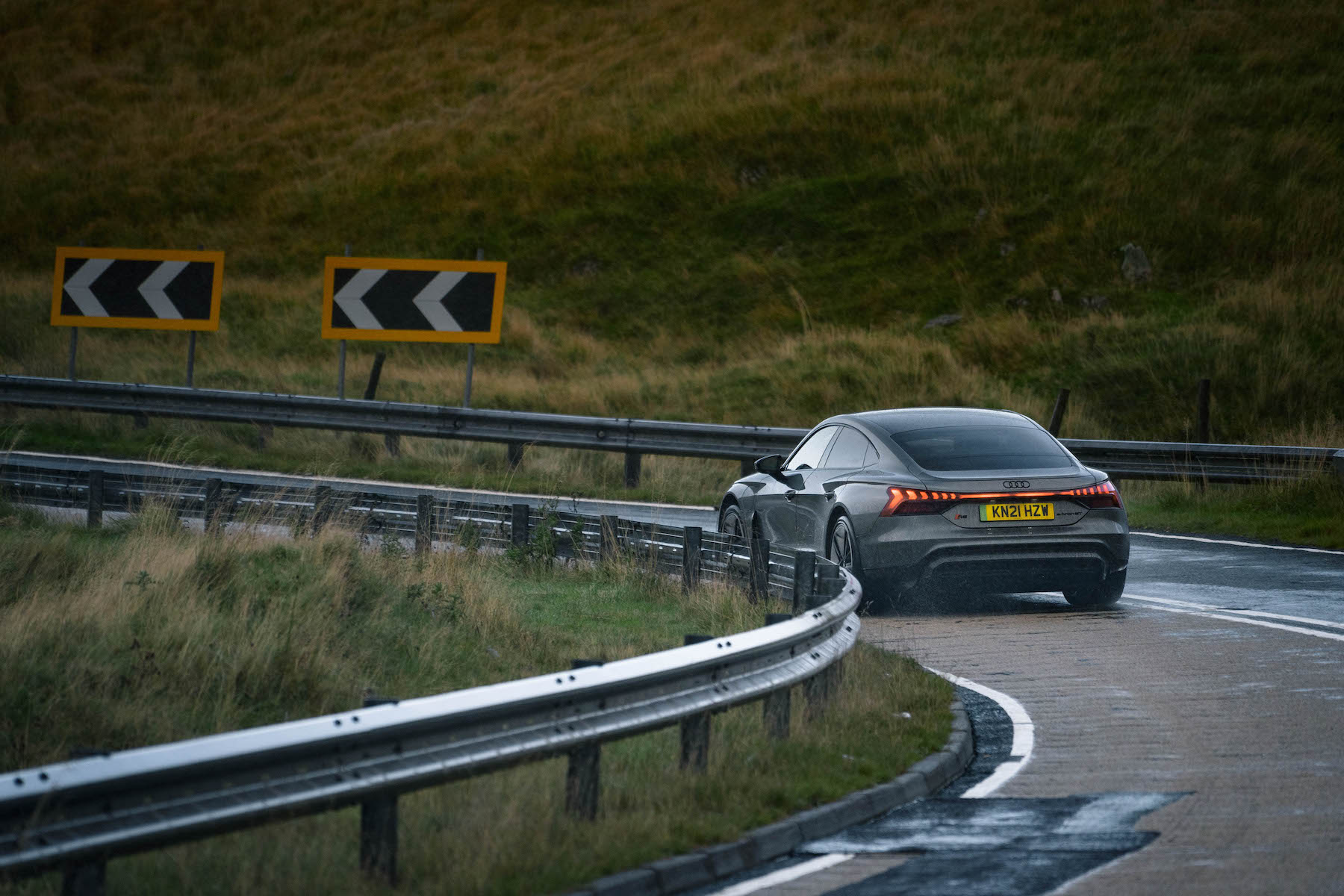 Ah yes, the scores. Just like in previous years, each car is scored out of 10 in nine categories. These cover all bases – from fun to value for money, and from performance to practicality. The system allows a fair crack of the whip for all the cars, regardless of price tag or the size of their rear wing. 

Easily the biggest surprise is the Ford Mustang Mach-E. This is a car that has had rave reviews with other motoring press titles and, on the face of it, it's easy to see why.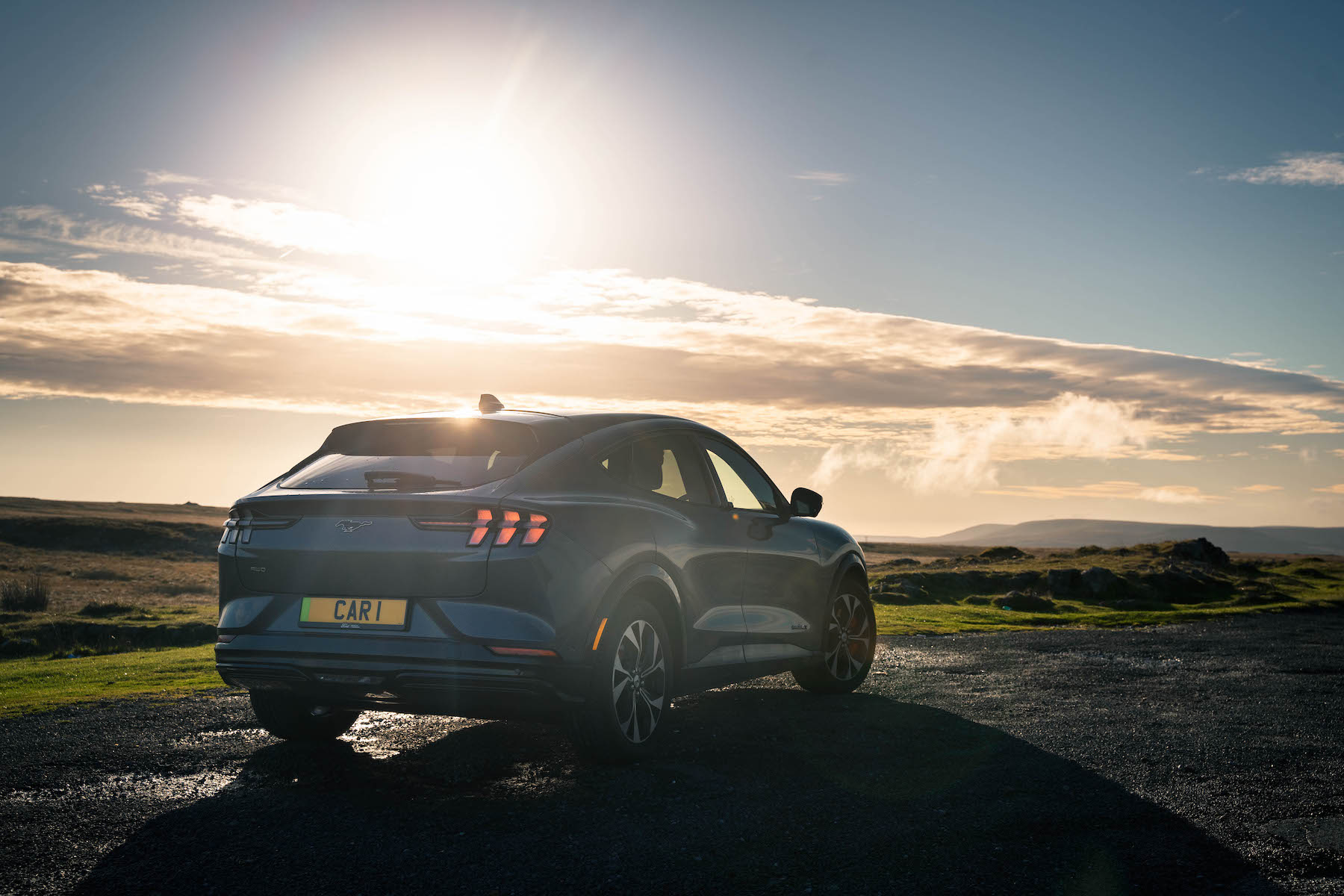 It's a handsomely and interestingly styled pure-electric SUV, it has plenty of great tech – that portrait touchscreen was liked by nearly all of our testers – and you can't help but be excited about a car with the legendary 'pony' badge in its nose and rump. And yet it finished bottom.
Part of this is to do with the competition in RTOTY '21 being especially high compared with other years, but the main reason is that the undulating Brecon Beacons just didn't put the car in a great light. It came second from bottom in five categories, and on this basis it would seem the Mach-E has the glamour but not quite the sparkle.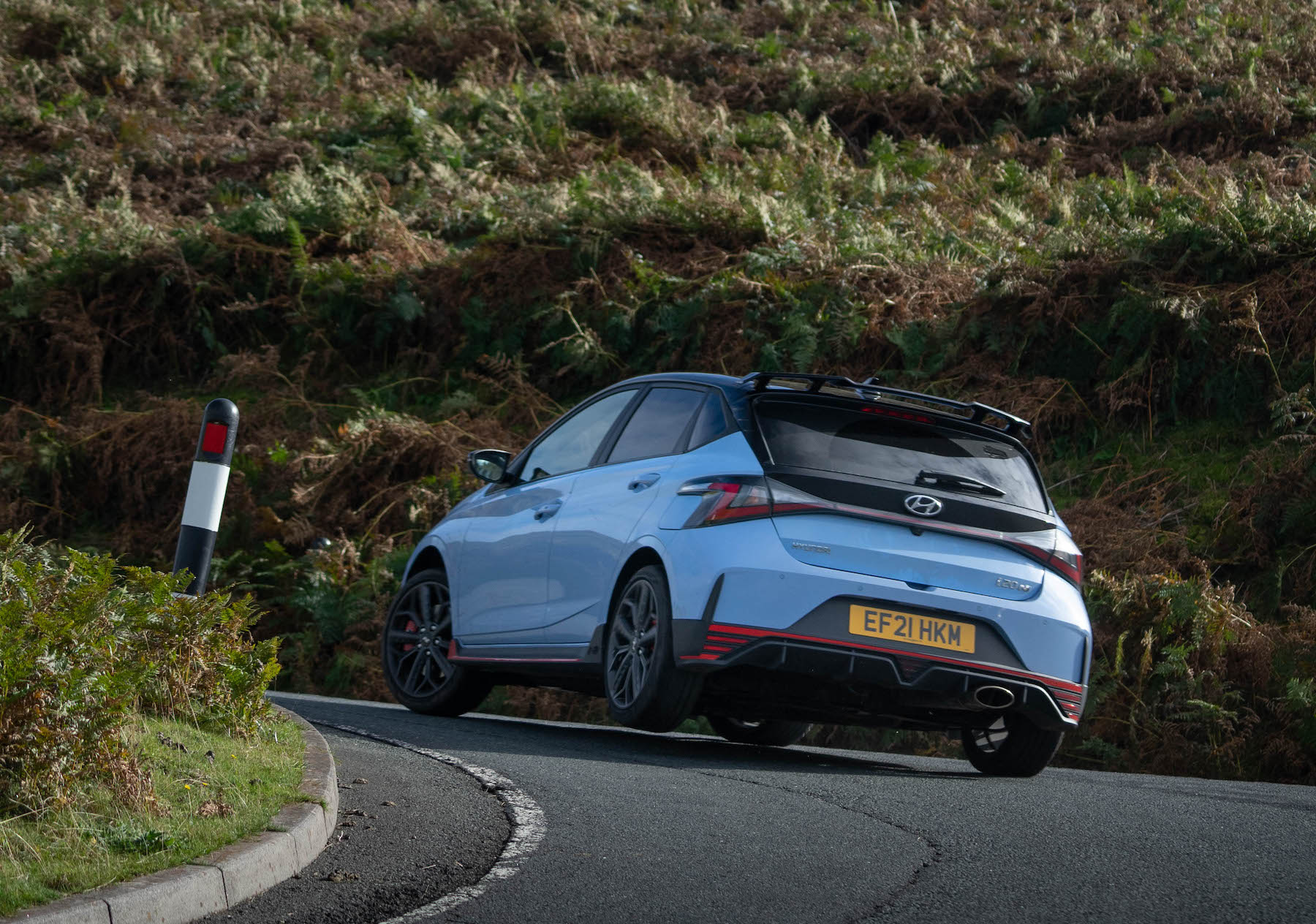 Scoring 13 more points than the 'Stang was the Skoda. A cynic could say the Enyaq was never really going to be in the higher rungs of the overall chart, simply because it's too rational and earnest. That's true, but the fact that it, rather than its more glamorous Volkswagen ID.4 sister car, was in this test at all is praise in itself. After three days in Wales and more than 1,000 miles in our custody, the Enyaq – our testers all agreed – is one of the best of the current EV crop.
Four points is all that separates family SUV transport for the present times and an SUV that's very much of the old guard. That's not to say the Land Rover Defender V8 is old hat – its diesel sister car topped the charts in RTOTY '20 after all – as it feels suitably modern and is decked out with the latest tech. But it's clear the tide is turning fast, and it doesn't matter how wonderful a V8-powered SUV is, its days are numbered, no matter which badge is on the nose. As last hurrahs go, though, the Defender V8 is splendid.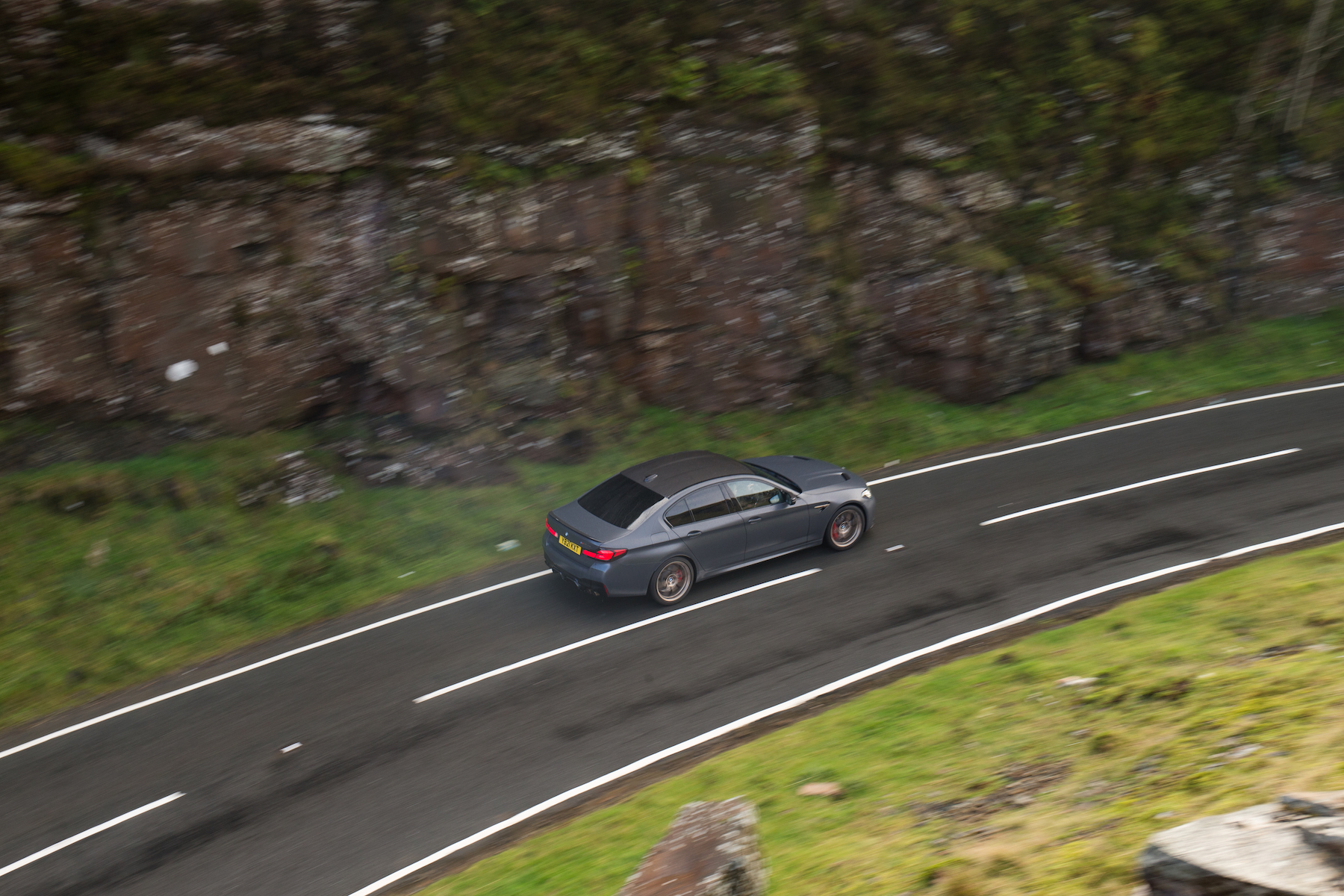 Sitting in fourth is the BMW M5 CS. Our testers were left in no doubt that the V8-powered super-saloon is going out on a high (the next M5 is very likely to be a plug-in hybrid), and the CS is as good as M5s come. 
Its trick four-wheel-drive system came in handy on drenched roads and the big Beemer scored high scores in most areas. Where it fell down, though, was in value for money – at £140,000, it struggles to justify itself, especially when a four-wheel-drive M3 Competition costs £78k and doesn't feel £62,000 worse. 
Another four points separated an electric car from a petrol-powered one, but this time the EV came out on top. The Audi RS e-tron GT snatched third from the M5 CS – something that would have been unthinkable before the current cohort of impressive electric cars. It oozes desirability thanks to its stunning looks and is outrageously fast. The only things that failed it were its rather clinical way of getting down the road, and how it doesn't feel like a traditional RS product. It may take some time to get used to electric RS Audis.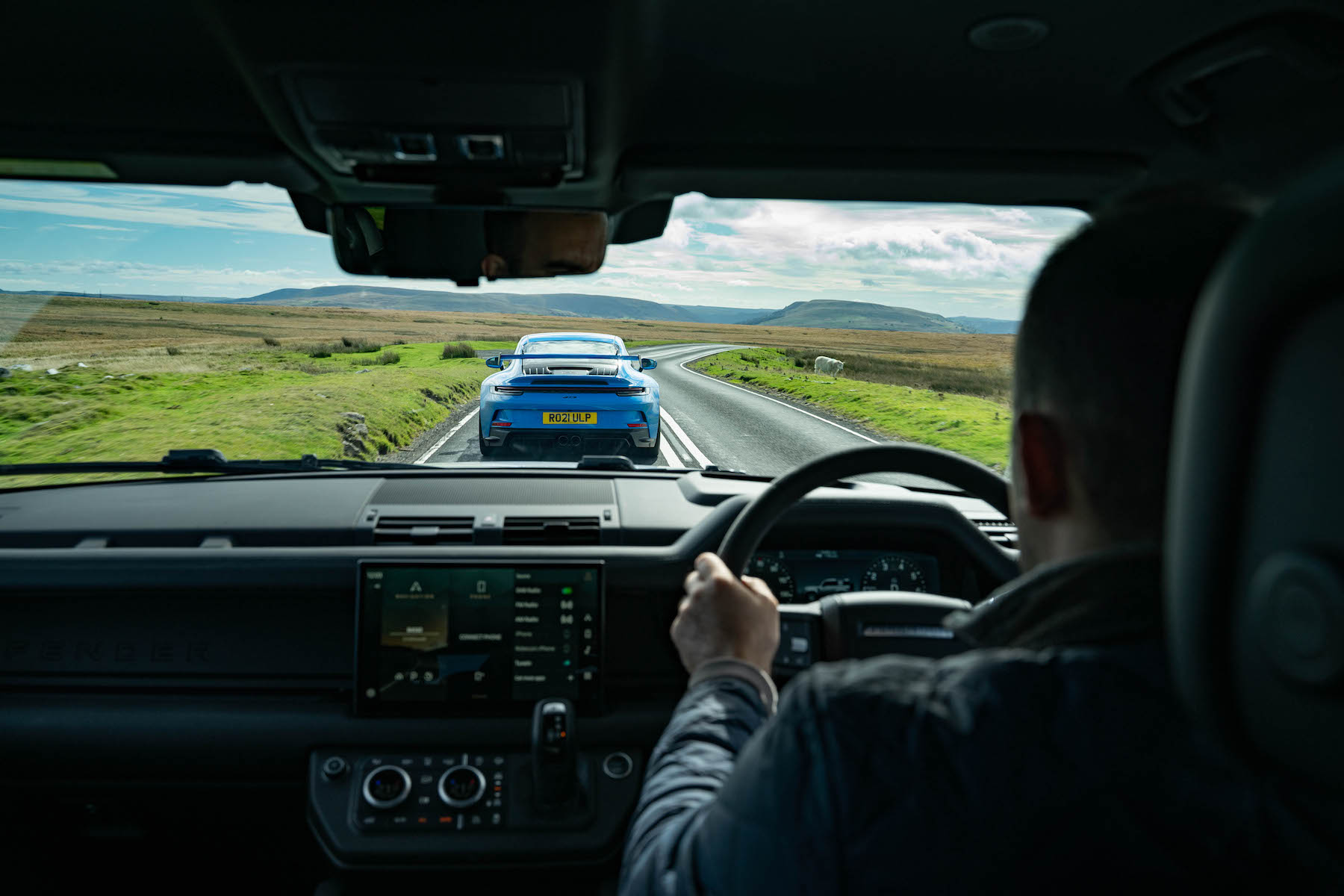 Second place goes to a small South Korean hatchback costing a fiver short of £25,000. In RTOTY '13, the Fiesta ST surprised everyone and took home the top gong, and there's a whiff of that here, too. If Porsche hadn't decided to launch one of its greatest cars of all time, the i20 N would be the top dog. Despite this, the hysterically hilarious Hyundai beat cars costing twice, if not three times, as much. 
It came second in both the fun and handling categories and was top in value for money. Ultimately, it shows that the current golden era of hot hatchbacks isn't over just yet.
There was talk over a few beers and burgers that the i20 N would claim the top spot in RTOTY '21, but the GT3 just had to take home what it deserved. Let's be clear here, it hasn't waltzed off because it's a 911, but because Porsche didn't really need to make it this good. In all honesty, the last GT3 was ridiculously competent and frothed with character, but Porsche has done what it does best – it moves the bar upwards every single time.