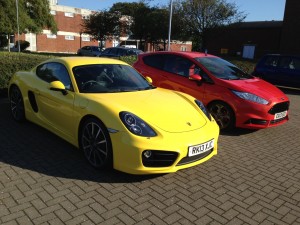 IT'S THE week the whole team looks forward to like no other. It's Christmas and all our birthdays wrapped into one petrol-fuelled few days of motoring excess – it's Road Test of the Year 2013.
For the uninitiated, RTOTY as it's affectionately known at Blackball Media HQ, is our chance to gather together some of the most exciting cars doing the business in dealer showrooms today. Think of it as a celebration of cars, a nod to new metal.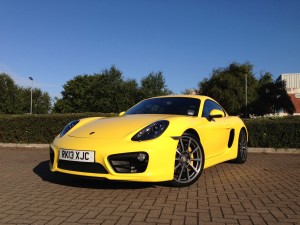 With the pleading phone calls and emails made to the manufacturer press offices, this morning we are all eagerly awaiting the arrival of this year's Chosen Few.

Later today we'll be heading to South Wales, Crickhowell to be more exact, for a few days of testing, photography and some video action. We've even shelled out on a special slow motion camera for this test so we can bring you some exciting footage on our YouTube channel.
So what's in this year's line up? Well, first on the list was the Jaguar F-Type. Having driven this car at the launch back in April and declared it right there and then as my Car of the Year, this is a chance for it (and me) to convince the others I was right.
Next up is the new Range Rover Sport, in 5.0-litre Supercharged guise. Again I was lucky enough to drive this at the launch and can't wait to get behind the wheel of the accomplished machine again.
Taking care of the luxury end of the market is the Bentley Continental GT Speed – a £160k beauty that lays claim to being one of the fastest cars to come out of Crewe. Ever.

From Germany comes the BMW M6 Gran Coupe. A £100k plus super GT that I can't wait to get behind the wheel of. And from Stuttgart we've got one of the most talked about cars of the year, the unstoppable Porsche Cayman S. Leon came back from the launch of this one raving about it (in fact he still is) so we're all keen to see what he's been mumbling about for the last few months.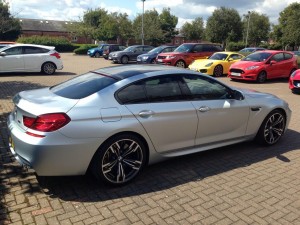 He wasn't as keen about our last pick though – the Audi RS6. Hugely powerful and pricey, he wasn't convinced the grunt was usable on the road after driving it at the launch in Germany. However, the mega estate has won huge praise elsewhere so we've brought it along to see what the collective thinks.
And lastly, the humbler and winner of last month's hot hatch mega test – Ford's pint sized (by comparison) Fiesta ST, sadly here in one of the worst colours known to man (salmon pink). It'll be interesting to see whether it can slay any of the giants…
TEAM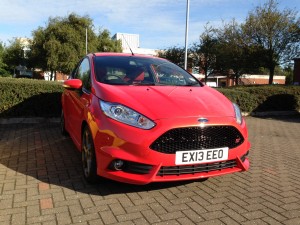 The test team is a little larger than in years gone by too. As Blackball Media's reach has extended beyond Car Dealer Magazine, so too has our staffing. Not only will we be writing about these cars for the biggest motor trade publication in the UK, but we'll also be gathering our thoughts for AOL Cars and motors.co.uk.
Heading to Wales for #RTOTY13 will be me, editor Batch, staff writers Sophie and Jon, head of video Nigel, AOL Cars news editor Leon, motors.co.uk writer DJ, and Car Dealer's ad manager Duncan.
You can follow any of the team on Twitter (click their names which will take you to their accounts) or simply follow the hash tag #RTOTY13 for all our posts in one place. We'll be posting our thoughts and pictures whenever there's reception.
The team will also be blogging from the event so come back over the course of the week to find out what we've been up to… and discover just how many litres of super unleaded we've burnt.
To the cars!