Jamie Caple made a name for himself as one of the liveliest characters in the automotive world, but the Car Quay owner prefers to shun the limelight these days.
In our big interview for issue 155 of Car Dealer, Rebecca Chaplin caught up with 'Mr 100mph' for an in-depth chat about what's important to him these days.
Also in the latest interactive and free digital edition, we bring you…
Features
Ted Welford squeezed his 22-year-old legs into a Bugatti Baby II for a drive like no other.
Although the car is designed for 14-year-olds and over, some might say it's wasted on youngsters. It's perfect, though, for adults who are young at heart. Just don't let Bugatti hear you calling it a toy…
We also take a look at some of the best gadgets for motorists – priced for all pockets.
Columns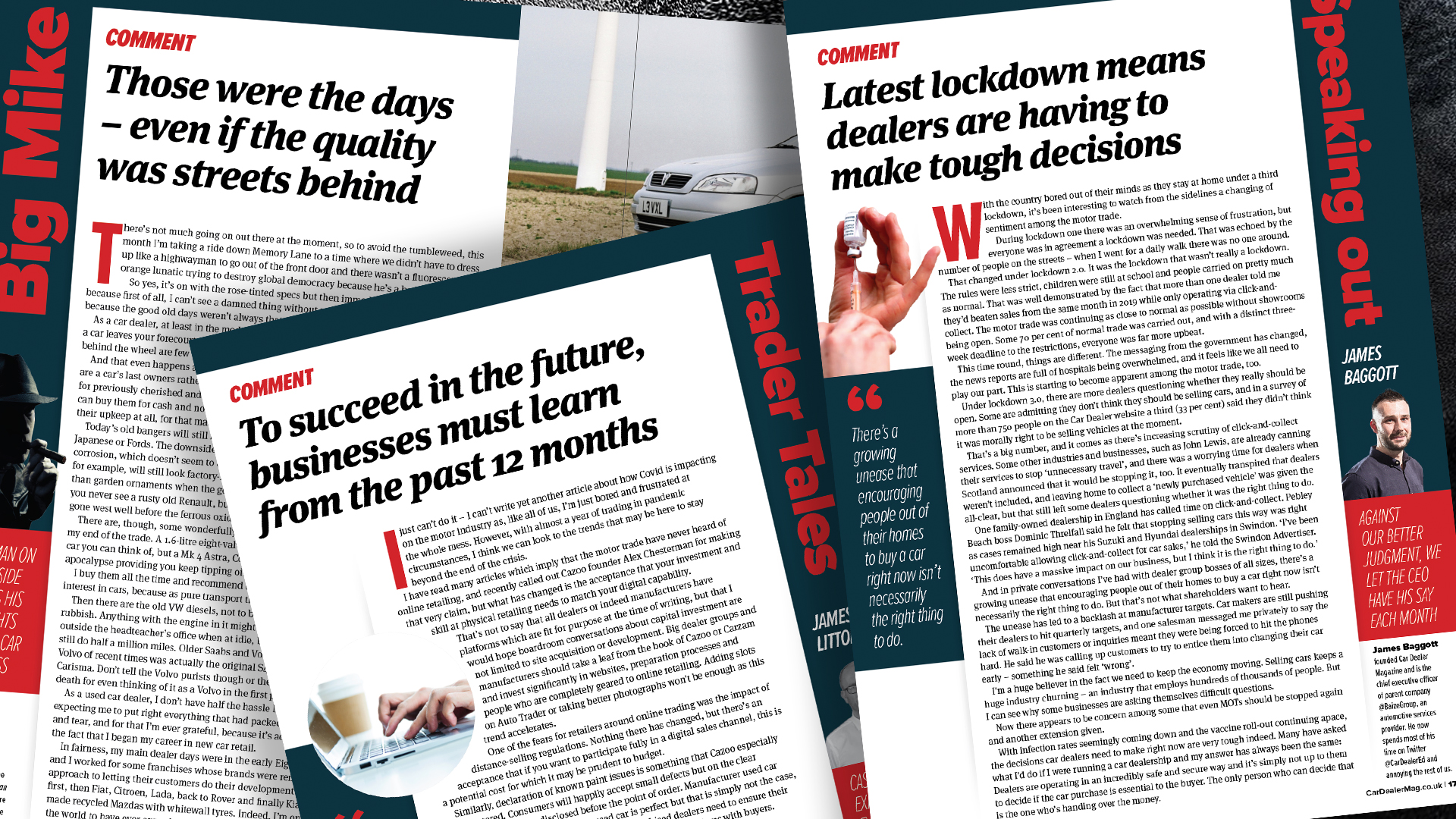 Car Dealer founder James Baggott sympathises with retailers as they face having to make some incredibly difficult decisions.
Big Mike dons his rose-tinted specs and gets all wistful for the days when new cars didn't necessarily mean the best cars.
Meanwhile, automotive retail consultant James Litton examines the trends that may be here to stay after the coronavirus crisis is behind us.
Dashboard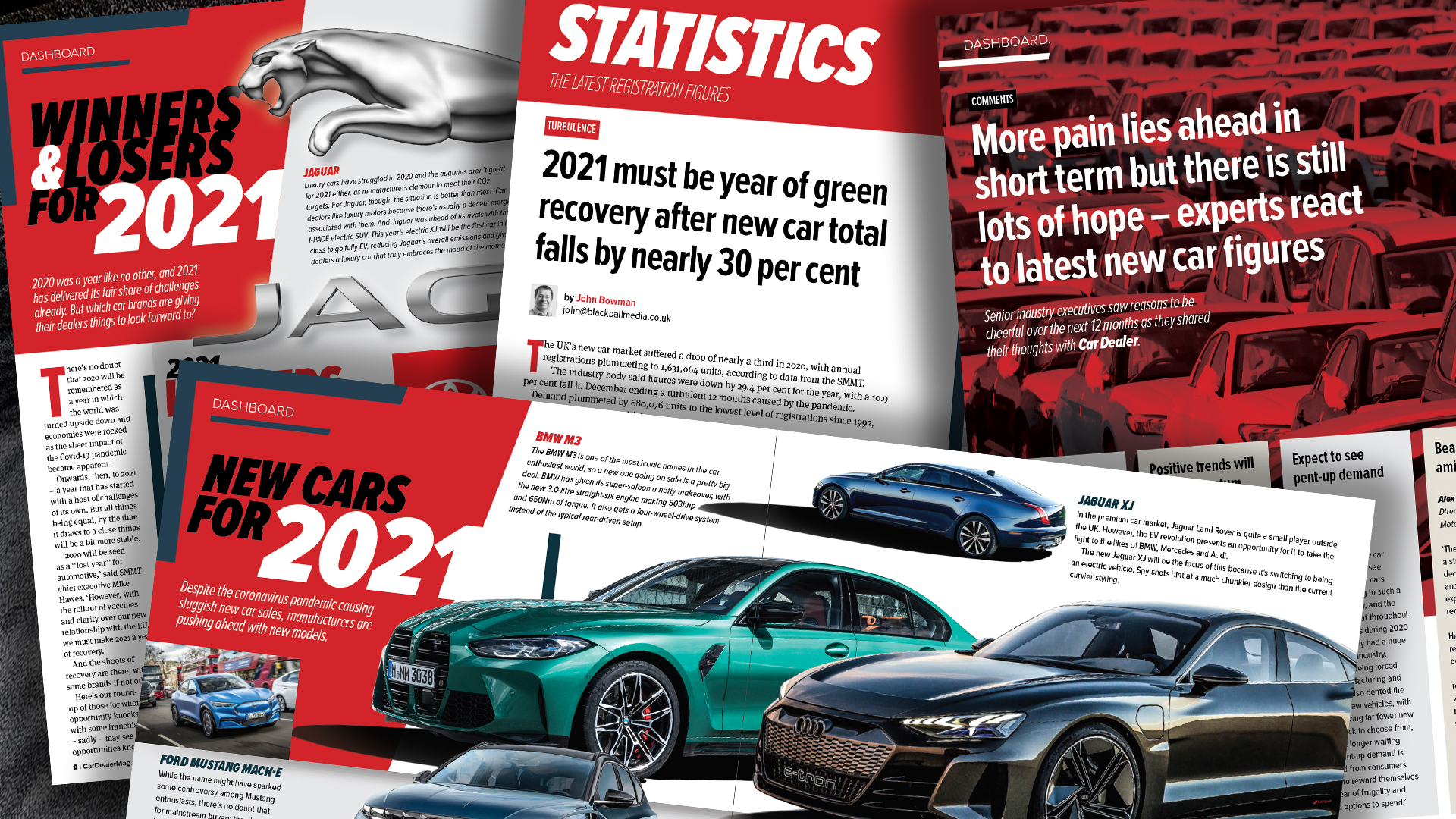 Which brands are giving their dealers something to look forward to this year and which ones aren't? We take a look at the winners and losers for 2021.
We've also got the full 2020 new car figures from the SMMT – which brands did best and worst? – plus comments from senior industry executives.
Ten new cars for 2021 are put under the Car Dealer spotlight, too, as manufacturers defy the pandemic's effect on sales.
Forecourt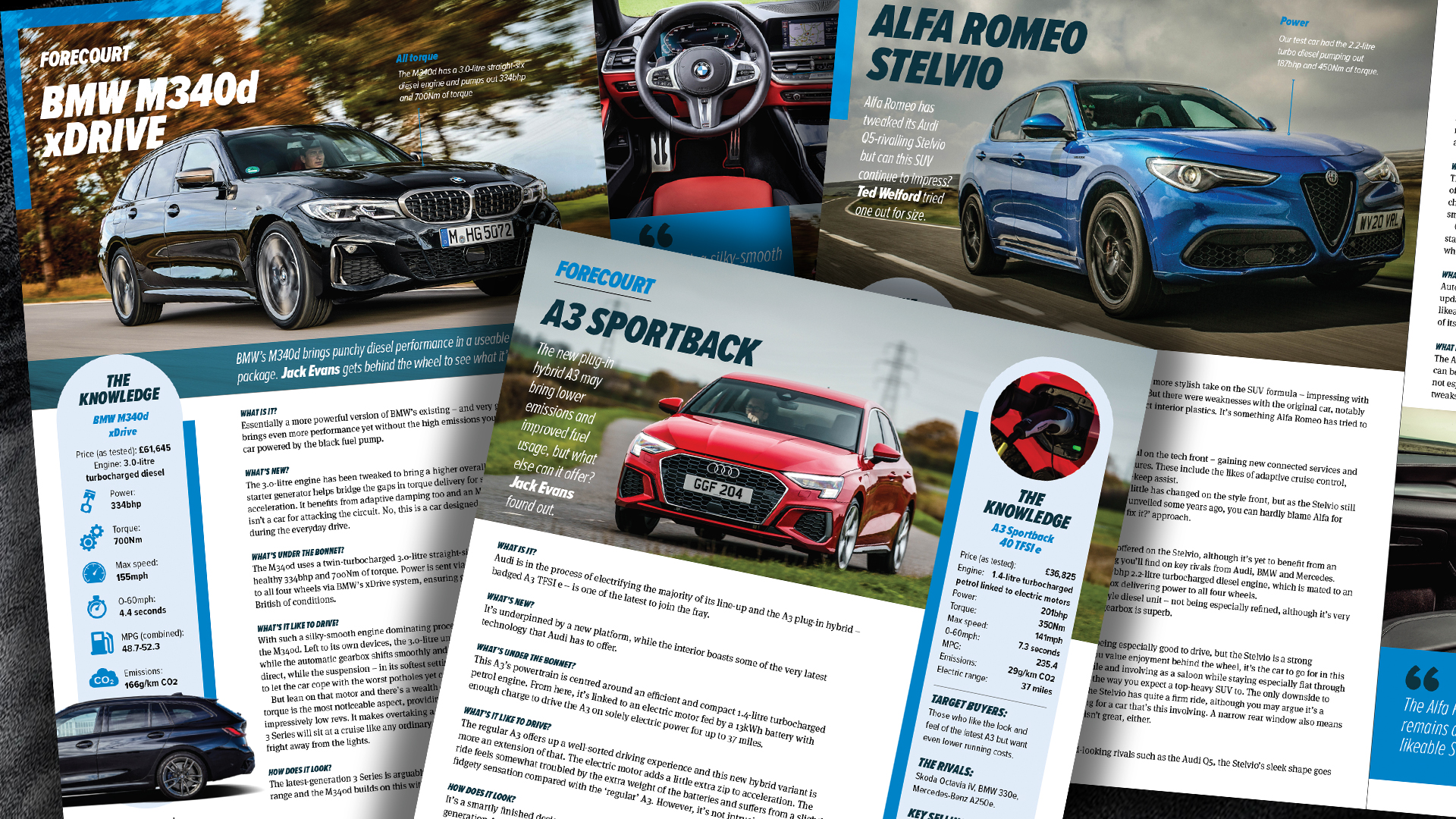 We put four of the latest cars to the test this month: the Alfa Romeo Stelvio Sprint 2.2, Audi's A3 plug-in hybrid, Citroen's updated C3, plus our cover star – BMW's M340d. Find out what our motoring writers thought of them.
Round-ups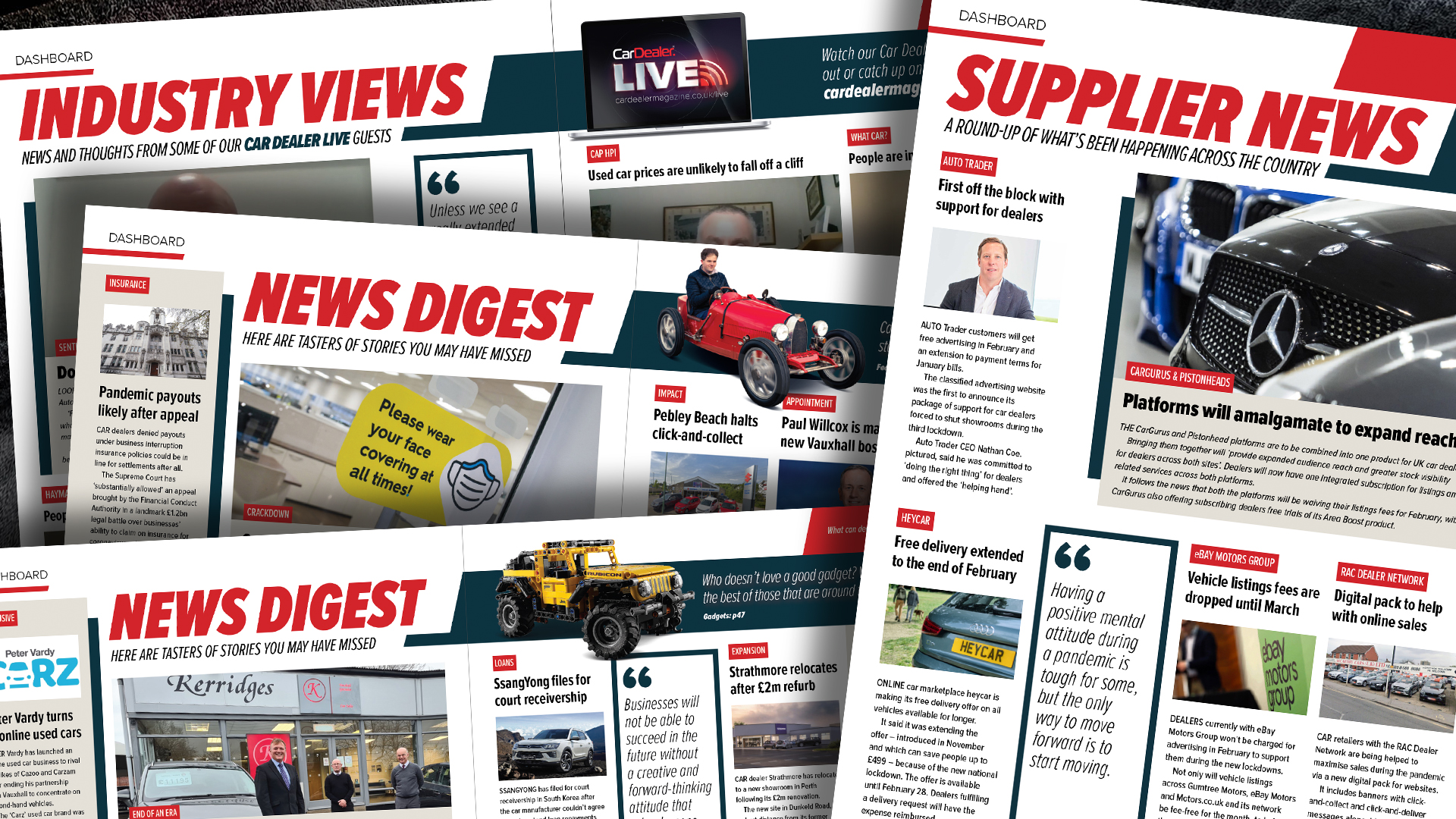 We've taken the most important stories from the past few weeks and whittled them down into news nuggets for you – each one linking to the full story via the magic of digital publishing.
As well as a four-page digest of what's been hitting the headlines in the automotive world, there's also business news – plus highlights from Car Dealer Live.
Used Car Awards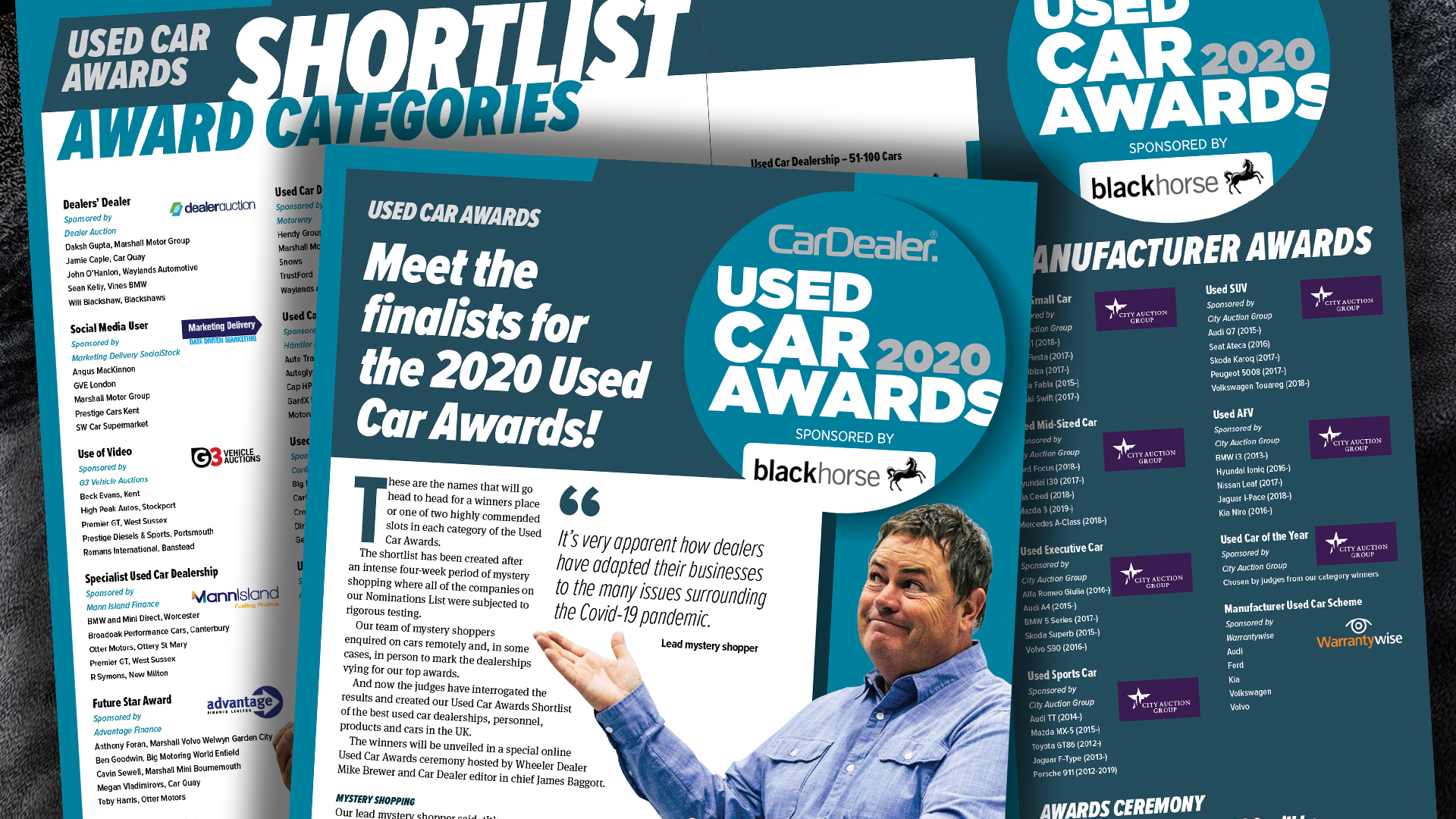 It's the final countdown – to the Car Dealer Used Car Awards!
The winners and highly commendeds will be revealed in a special online ceremony on February 5, and issue 155 of Car Dealer lists the finalists, following an intensive four-week period of mystery shopping – are you on it?
Advice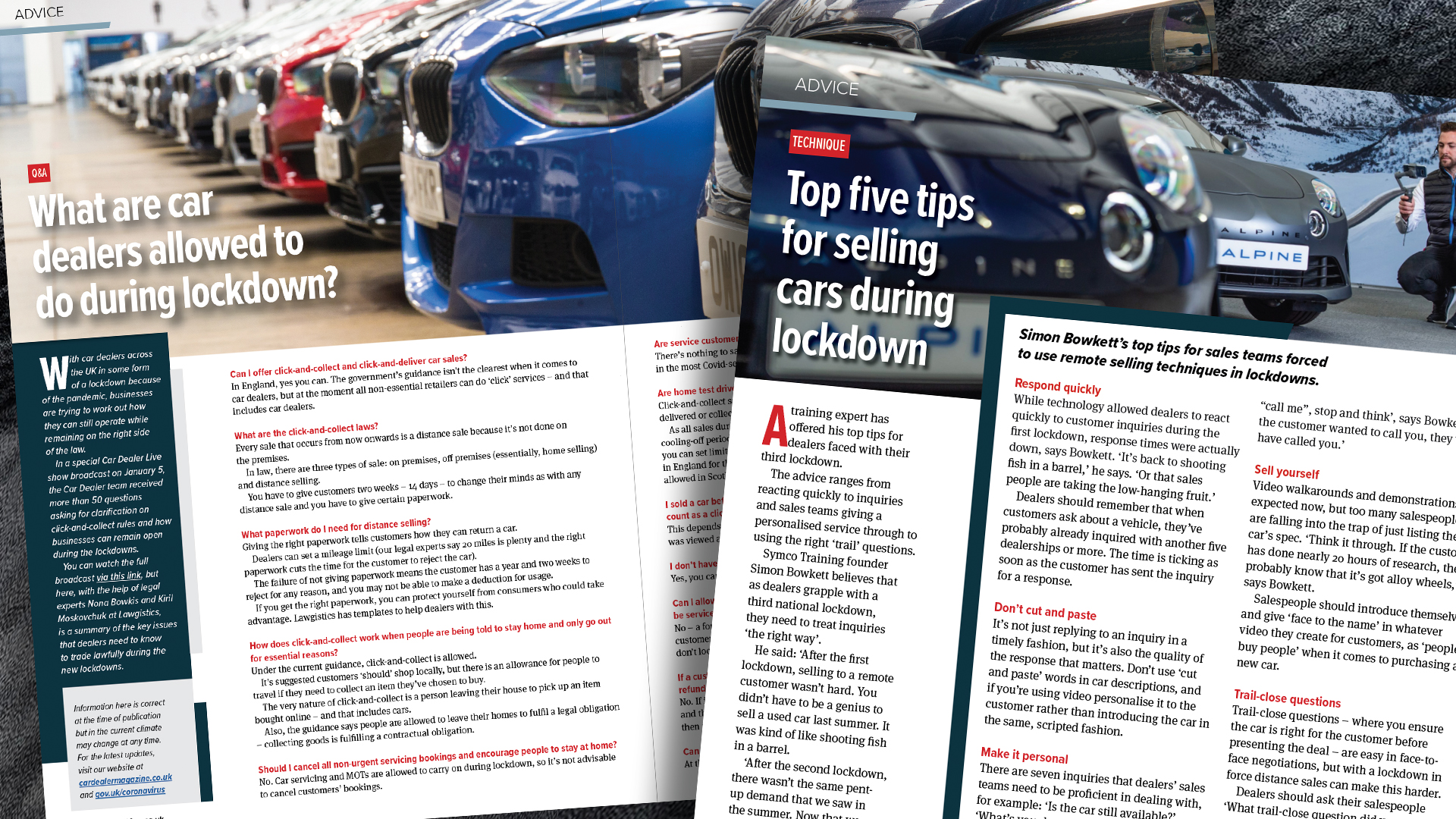 It can't have escaped your attention that we're in yet another lockdown. That doesn't necessarily mean missing out on sales, though. We've got top tips for remote selling plus a handy Q&A about what you can and can't do during the restrictions.
This is all just a taster of what's available in our 68-page edition, which you can read for free via Issuu.
How to read the magazine
The easiest way to access it all is by clicking on the digital magazine at the top of this page.
For a quick video on how to do it, click below:
Want to read on your mobile device? It's also viewable in the Issuu app, both for iOS and Android. Switch your notifications on and you'll get an alert every time a new magazine is published.
Want to make sure you're kept informed about new magazines being published? Subscribe to our email newsletter and you'll be contacted as soon as each issue is released.
And for daily breaking news updates join our WhatsApp group to get them sent straight to your phone. Email us via the website here to get a link to join.