Car Dealer issue 162 is available now and the 64-page edition is full of news, views, interviews, reviews and more…
Here's a taster of what you can find in the new edition…
Interviews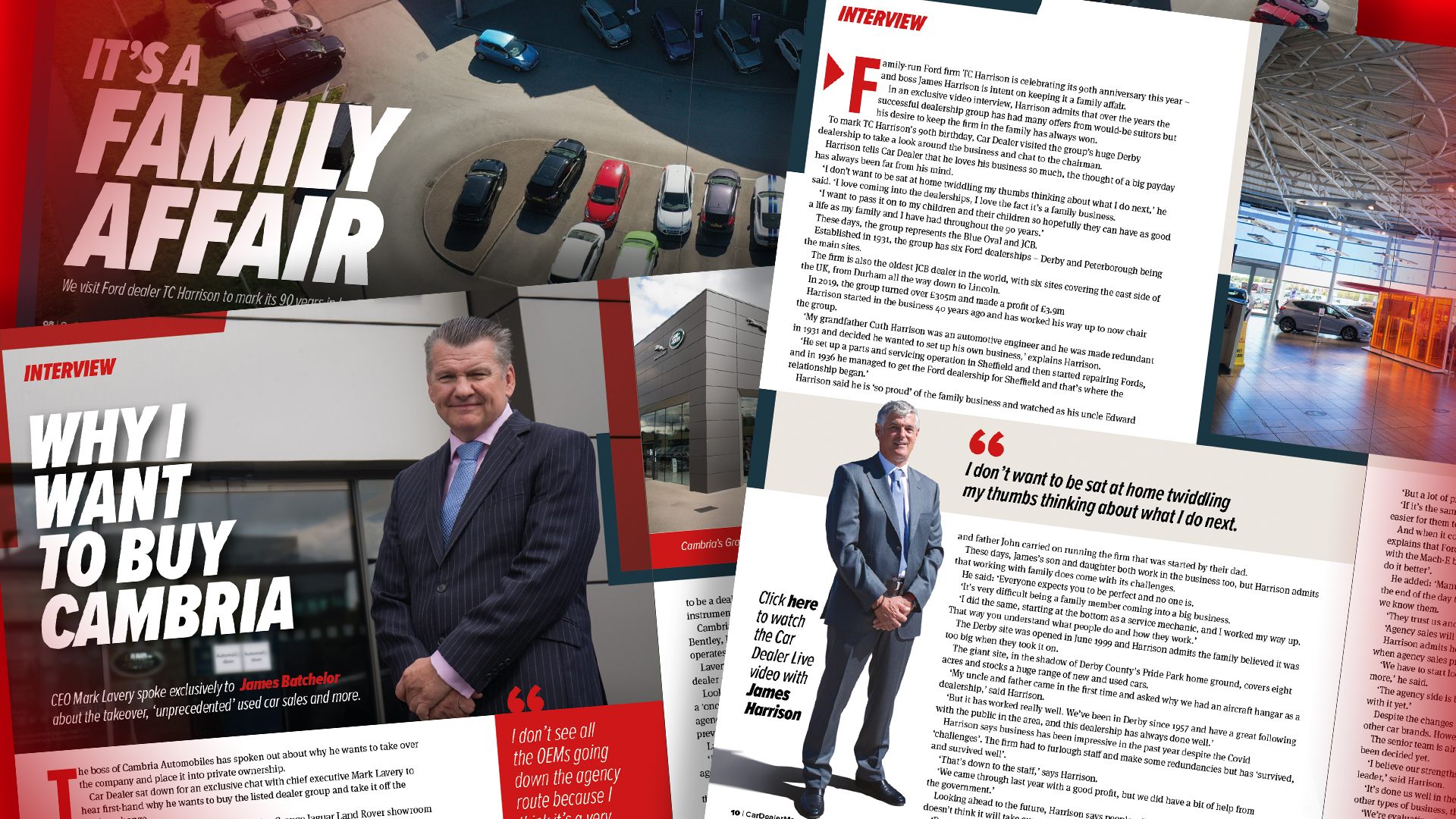 We've got some cracking exclusives – one with Cambria Automobiles CEO Mark Lavery, who talks about his takeover offer for the company to bring it into private ownership, and another with TC Harrison chairman James Harrison as the family-run Ford firm celebrates its 90th anniversary.

Investigations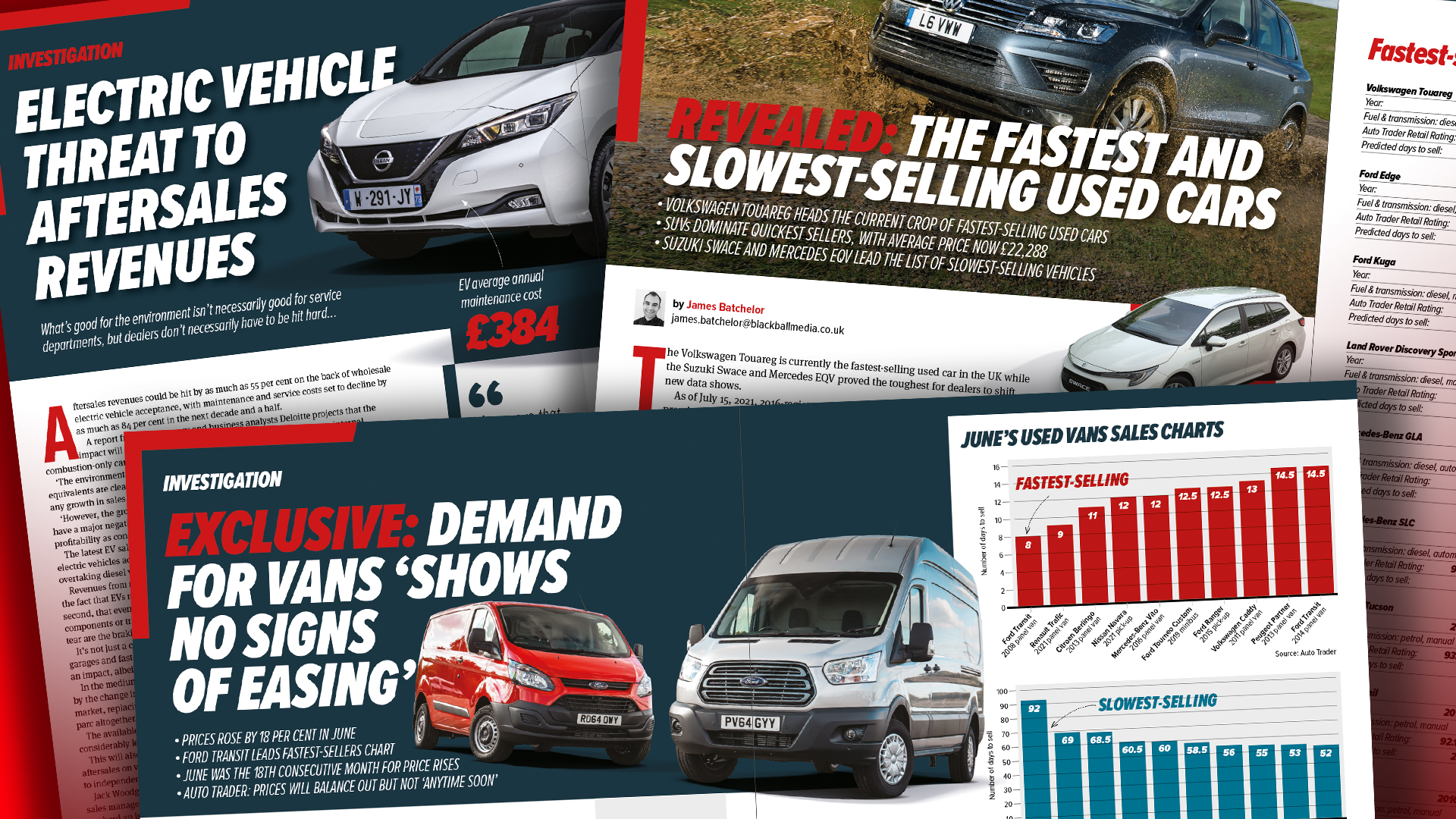 Not one, not two, but THREE investigations for you this month! We look at:
The aftersales profit threat posed by EVs and how to avoid it
The fastest- and slowest-selling used cars
In yet ANOTHER exclusive – aren't we good to you? – how the popularity of vans just seems to keep on growing
Features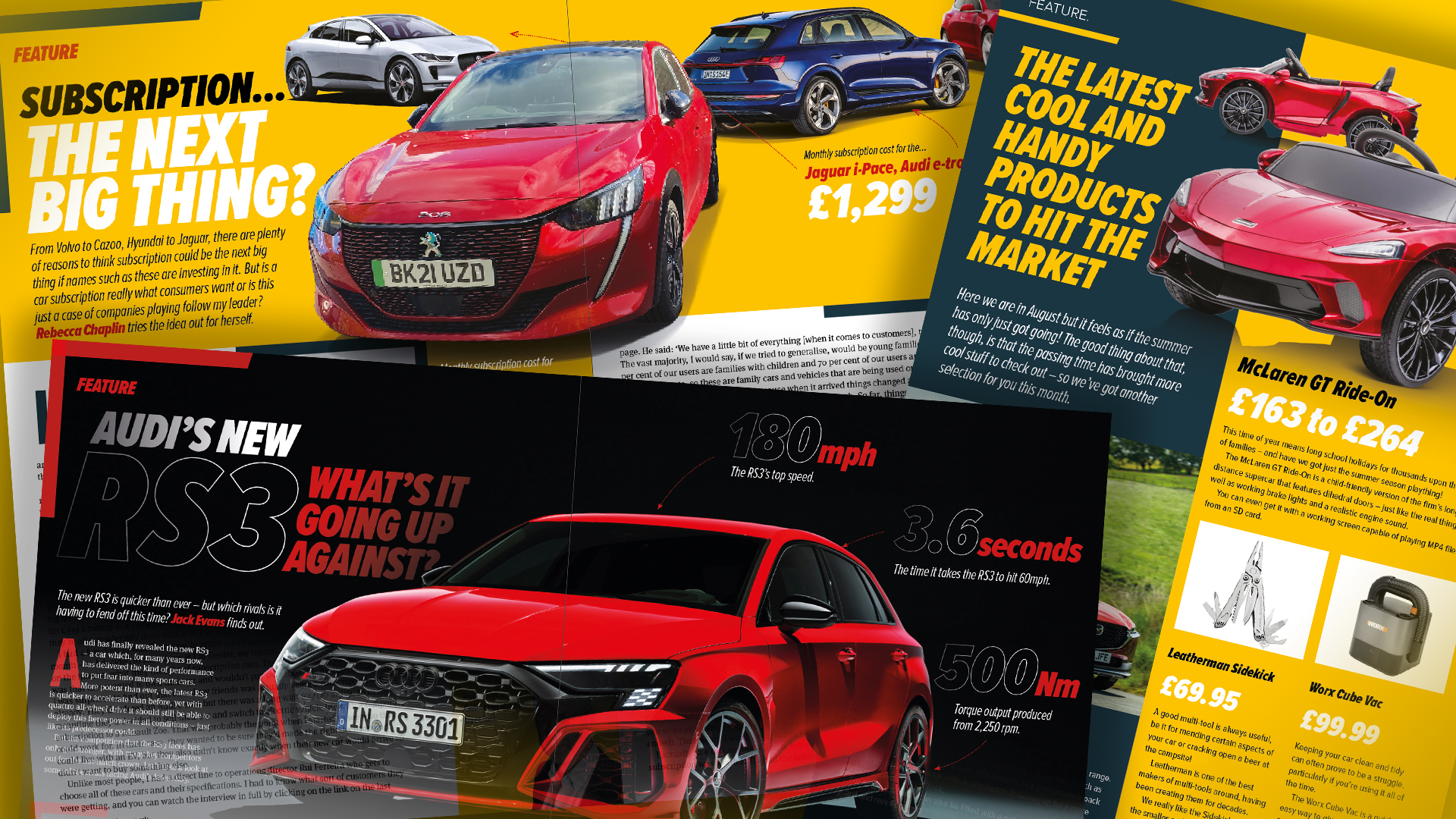 We also have a trio of features for you to enjoy:
The car subscription model – Rebecca Chaplin tries it for size to see how well it works
Some of the coolest products around at the moment
A look at Audi's new super-speedy RS3 and some of its rivals
Forecourt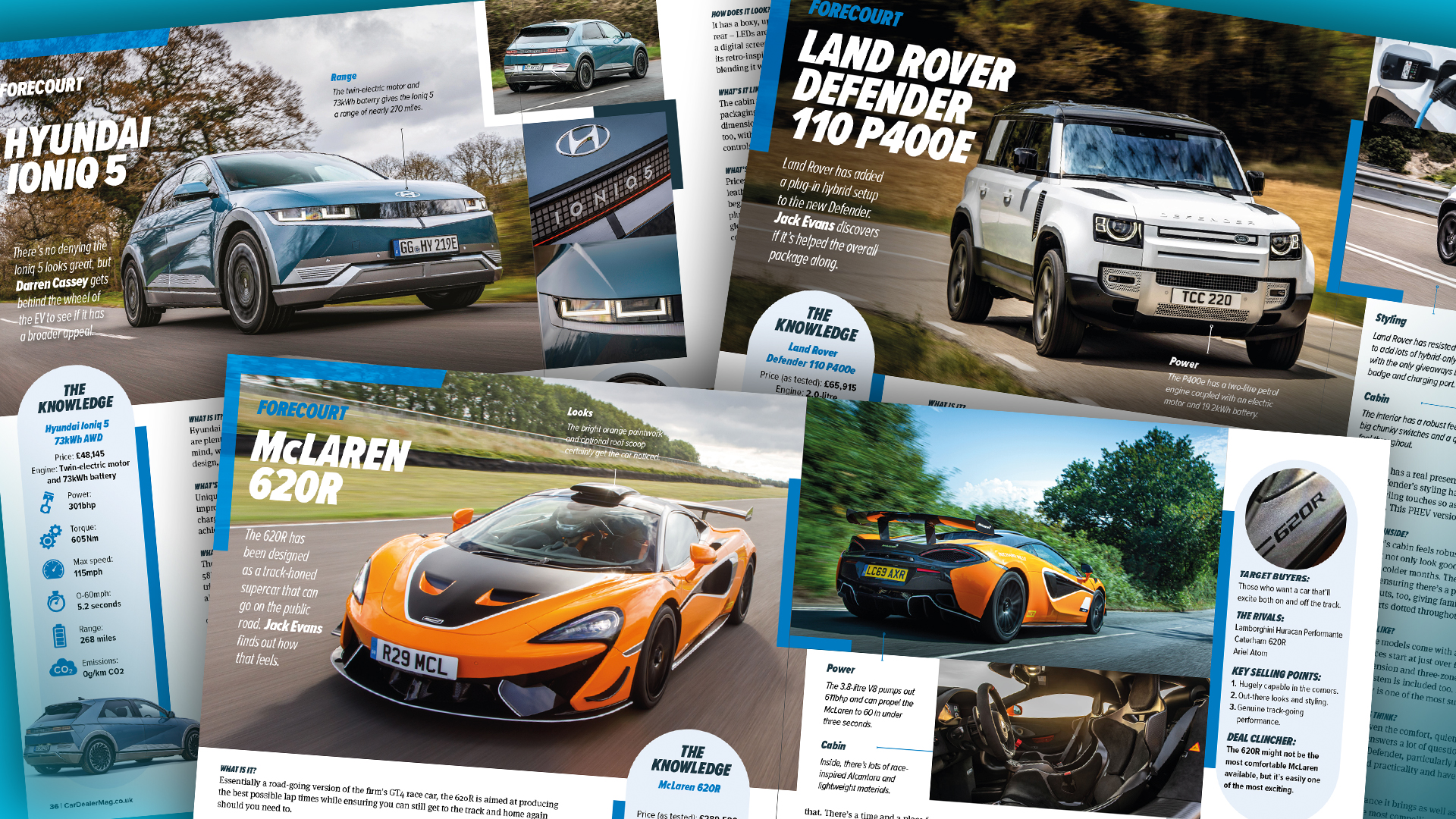 The power of three continues with our First Drives. Motoring writers Jack Evans and Darren Cassey try out Hyundai's EV – the Ioniq 5, McLaren's road-going version of its GT4 race car – the 620R, and Land Rover's plug-in hybrid addition to its Defender range – the 110 P400E.
Columns
Three is, of course. also the magic number for how many columnists we have in the magazine…

Contributing editor James Batchelor keeps a steady hand on the CEO's page while he's on his sabbatical, and this month draws our attention to the plight of the city car
Big Mike looks back fondly to when August meant bumper bonuses for dealers – even if it did also mean a LOT of hard work
Automotive retail consultant James Litton, meanwhile, reveals another reason why used car prices are going up
Round-ups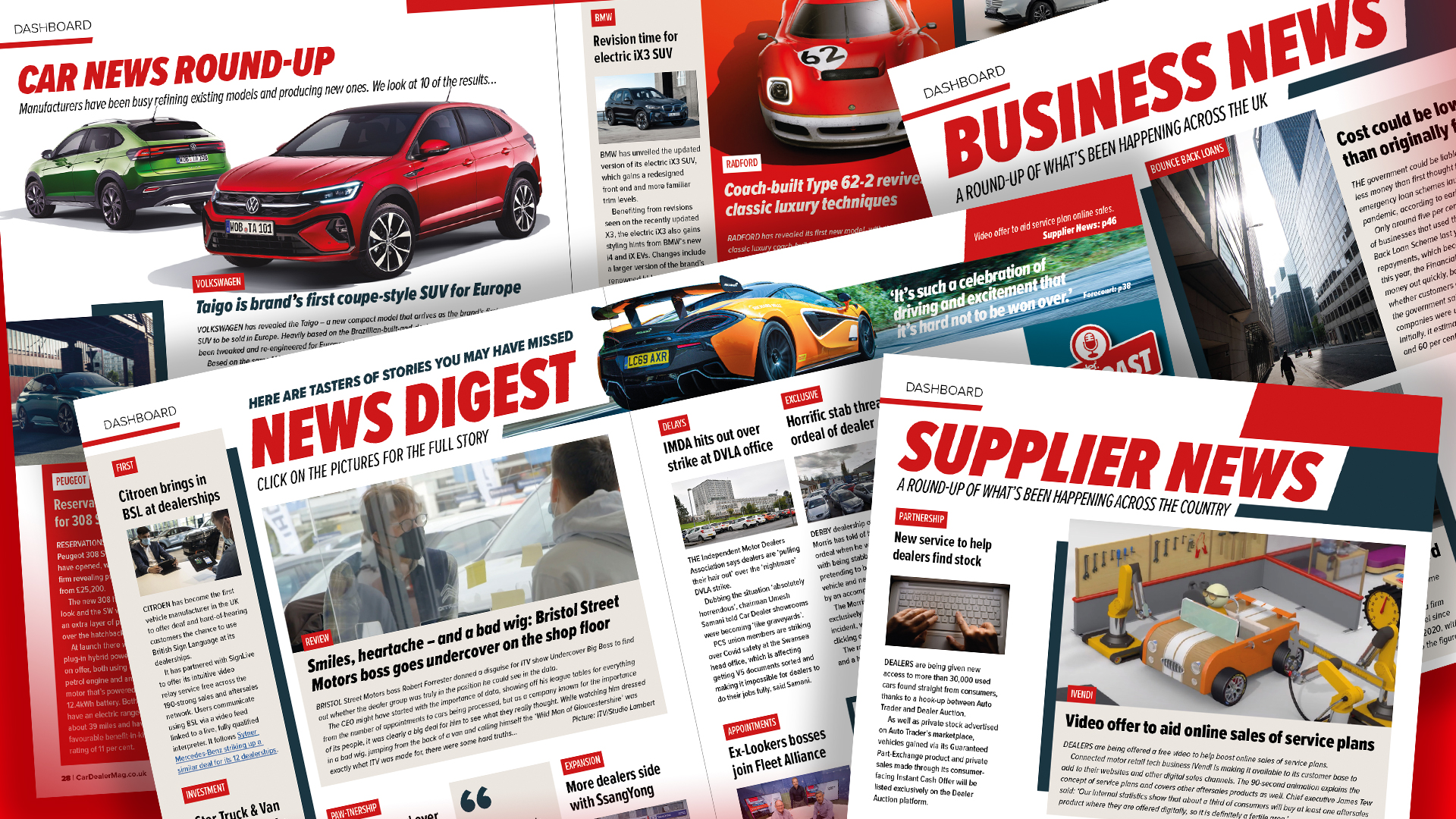 Our four-page news digest has mini versions of a large number of automotive stories – and for the expanded versions, you simply have to click on them!
What's more, we also bring you business news and supplier updates, plus a look at what interviewees have been saying on Car Dealer Live in addition to our ever-popular Car Dealer Podcast.
There's also the regular finance section, thoughts and opinions from dealers in our Feedback spread, as well as a Car Dealer Power update – don't forget to take part in our survey if you haven't already as it closes on Tuesday, August 31.
This is all just a snapshot of what's in Car Dealer issue 162, which you can read via Issuu – all it'll cost you is time well spent!
How to read the magazine
The easiest way to access it all is by clicking on the digital magazine at the top of this page.
For a quick video on how simple it is to read Car Dealer online, click below:
Want to read on your mobile device? It's also viewable in the Issuu app, both for iOS and Android. Switch your notifications on and you'll get an alert every time a new magazine is published.
Want to make sure you're kept informed about new magazines being published? Subscribe to our email newsletter and you'll be contacted as soon as each issue is released.
And for daily breaking news updates, join our WhatsApp group to get them sent straight to your phone. Email us via the website here to get a link to join.