Car Dealer issue 167 is out now, and as we pitch headlong into 2022 it's got plenty to keep you informed and amused.
Here's a taster of what the Car Dealer team have been working on…
Investigations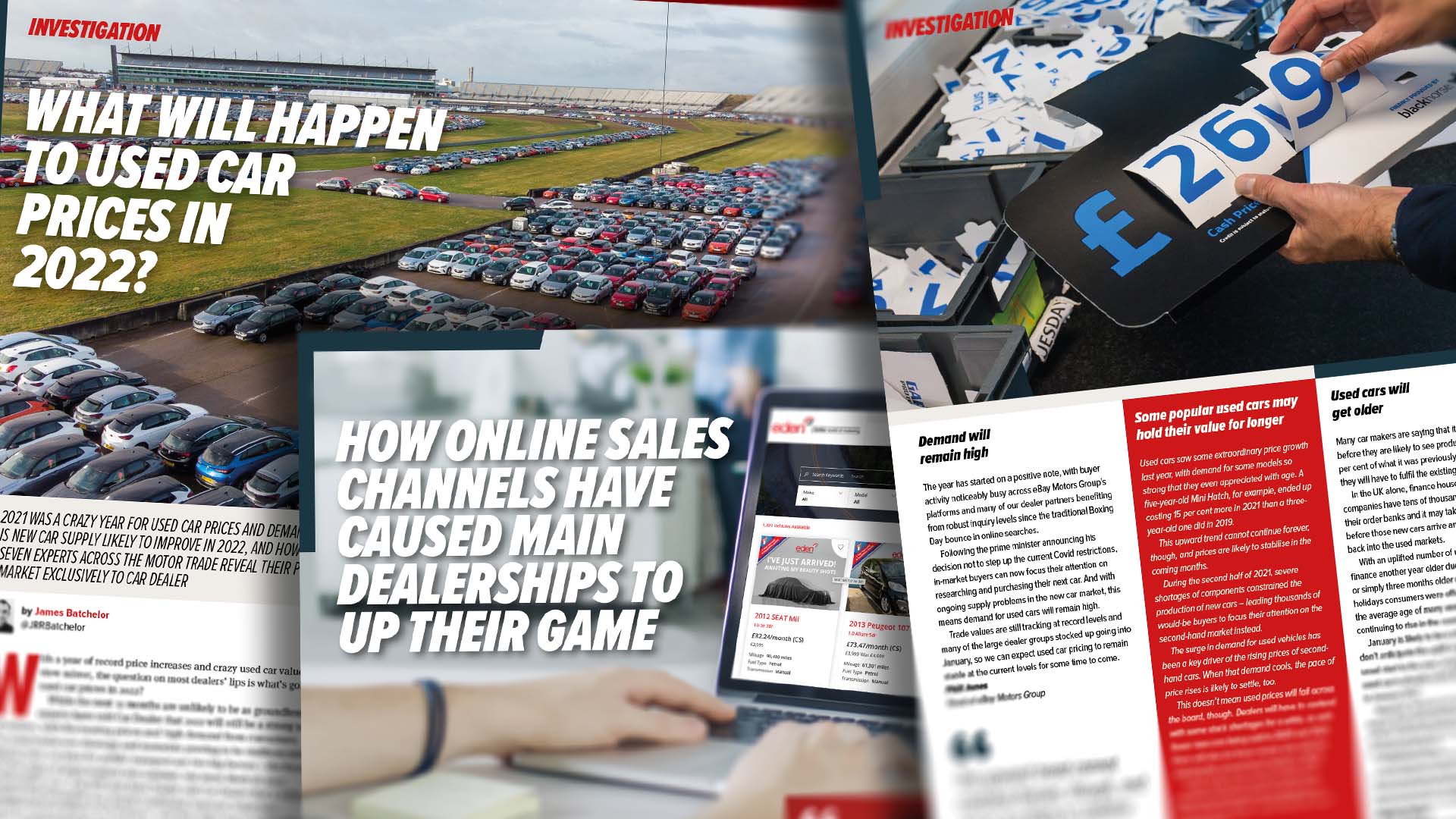 Last year took everyone by surprise when it came to used car prices. In the first of two investigations this issue, we ask industry experts what they think will happen to used values in 2022.
Meanwhile, our second investigation examines the impact of the pandemic on traditional showrooms as the online disruptors have muscled in on their territory.
Features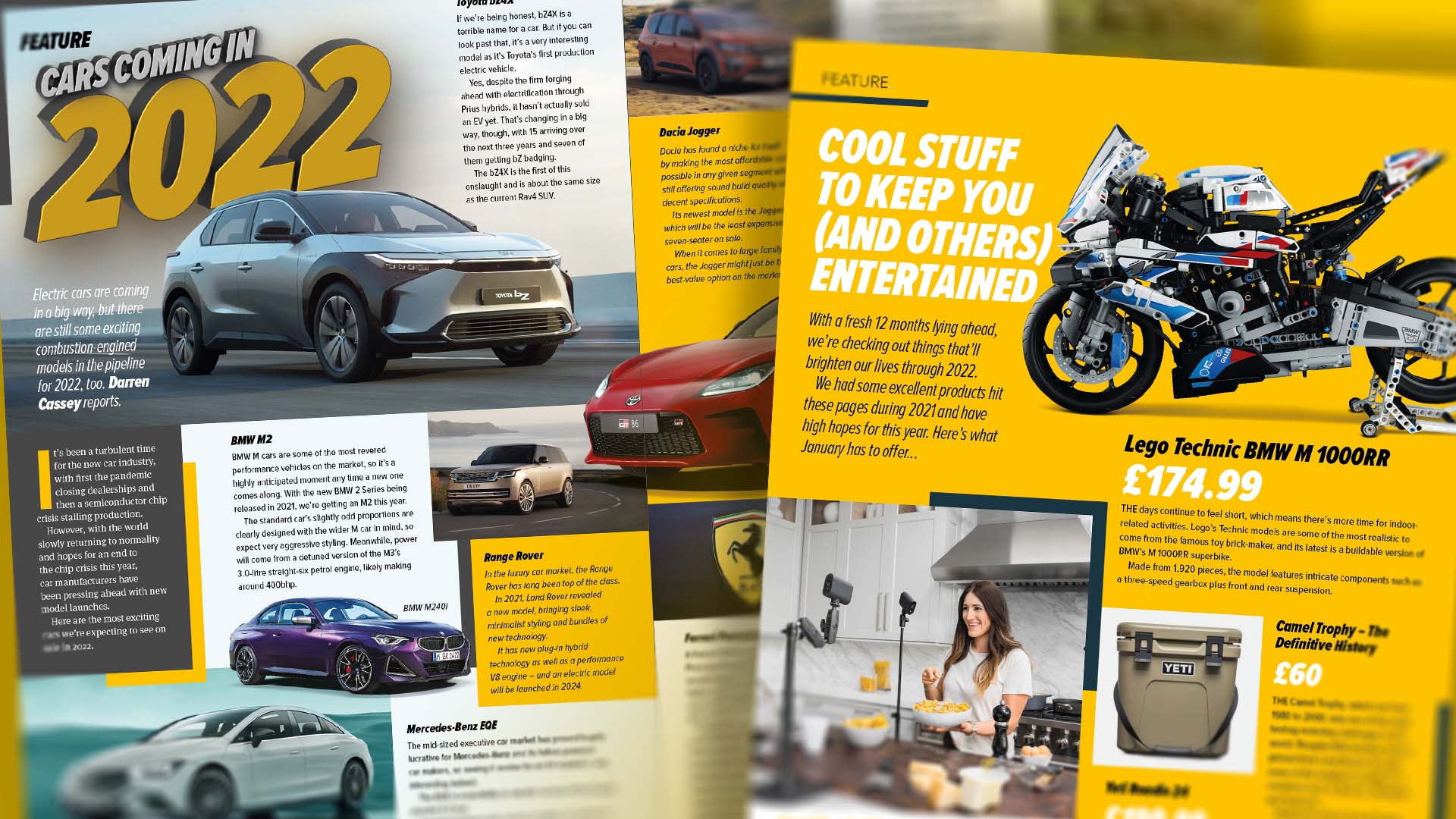 We take a look at the cars that dealers can expect to see coming their way in 2022, plus we've got some ideas on what to splash that Christmas cash on.
Columns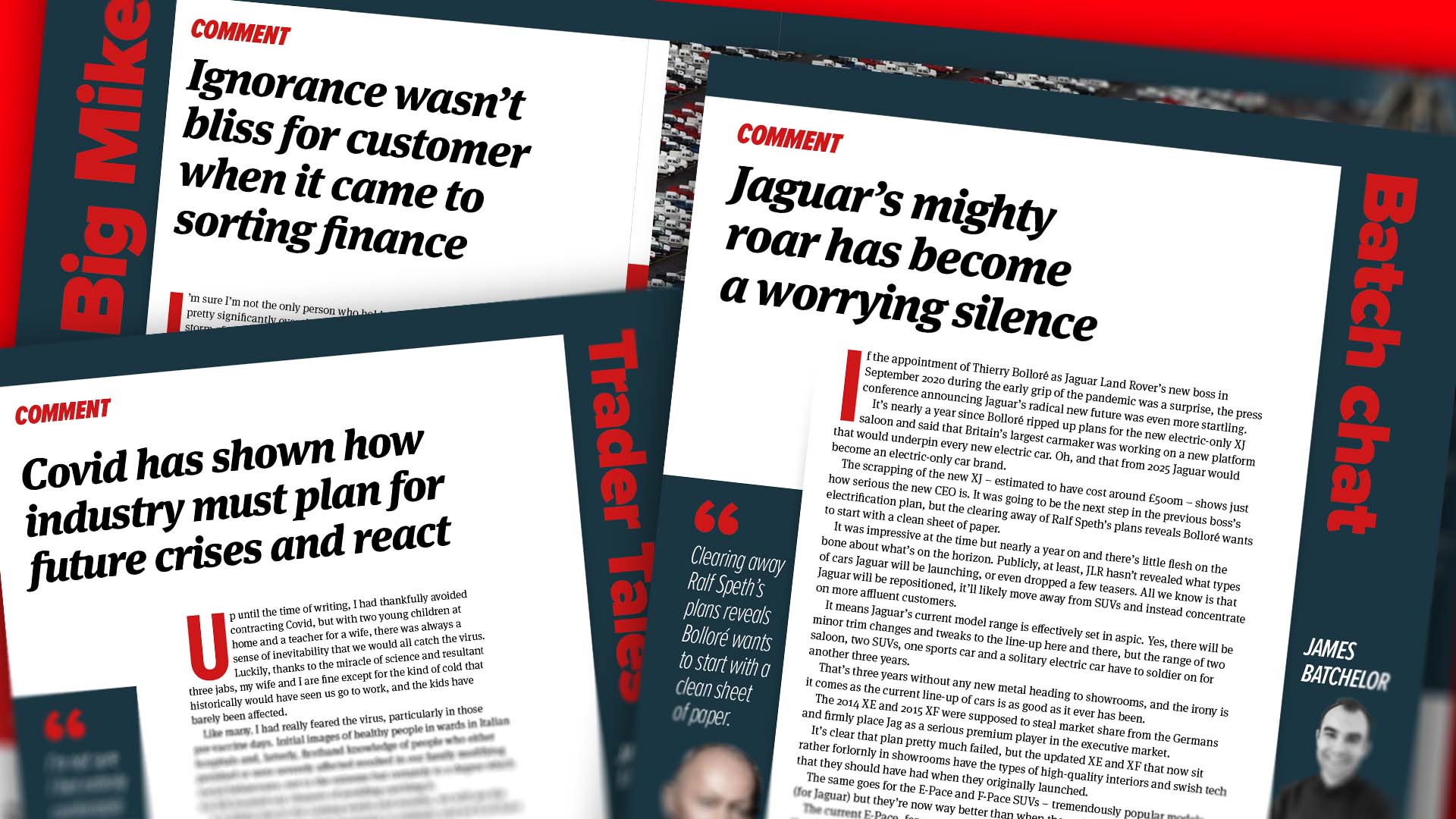 Our columnists speak their minds – thought-provoking and entertaining as ever:
Car Dealer associate editor James Batchelor asks where has it all gone wrong for one of his favourite manufacturers?
Big Mike has an amusing axe to grind about the stupidity of some customers
Falling victim to Covid gave automotive retail consultant James Litton food for thought about how the industry must adapt
Forecourt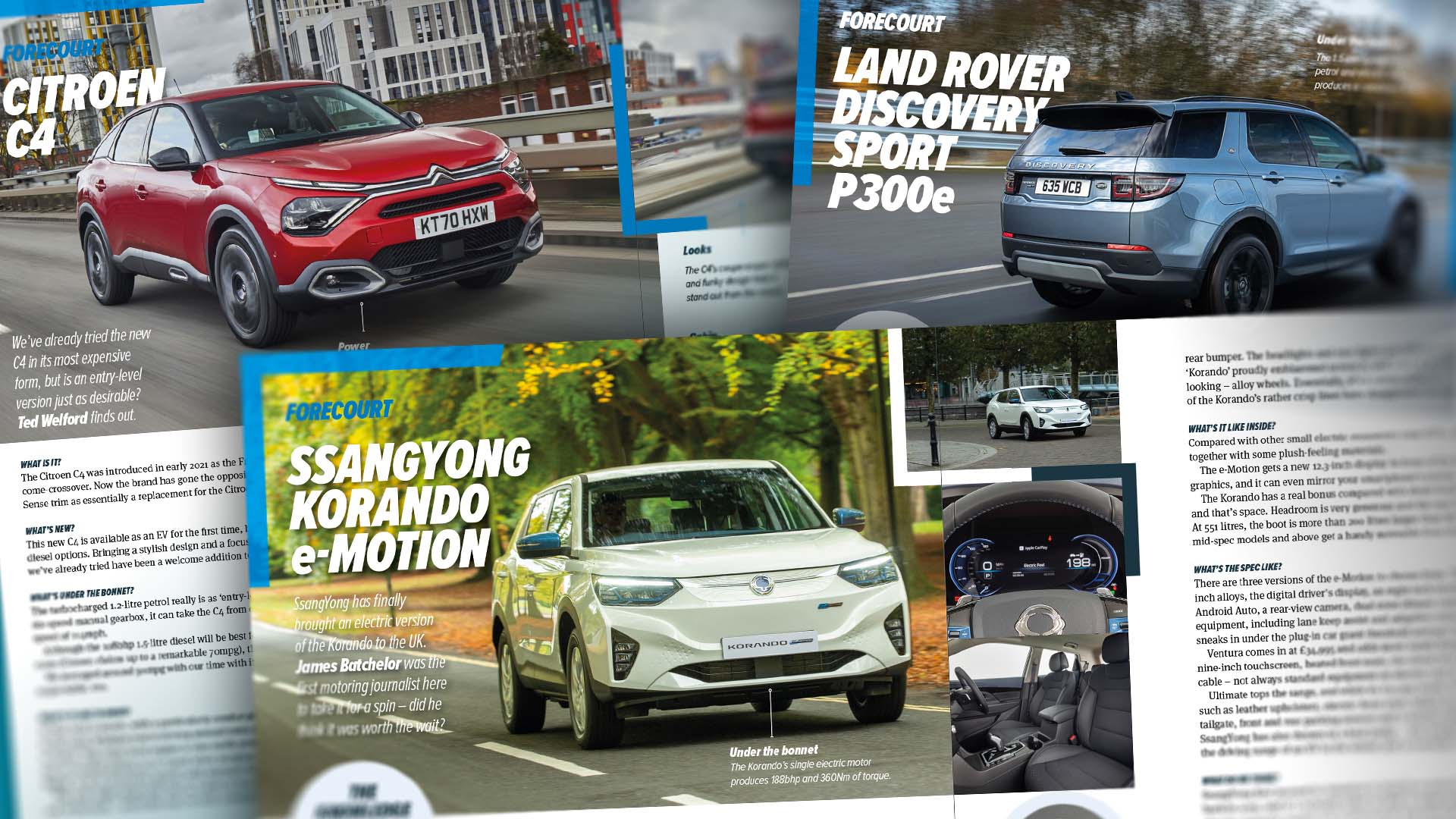 We've got a good old-fashioned exclusive for you this issue! James Batchelor was the first UK motoring journalist to be given the opportunity to try out SsangYong's Korando e-Motion.
Also taken on test drives were the new entry-level Citroen C4 as well as the Land Rover Discovery Sport P300e, with Ted Welford and Jon Reay at their respective wheels.
Find out what they all thought of their vehicles in the magazine!
Round-ups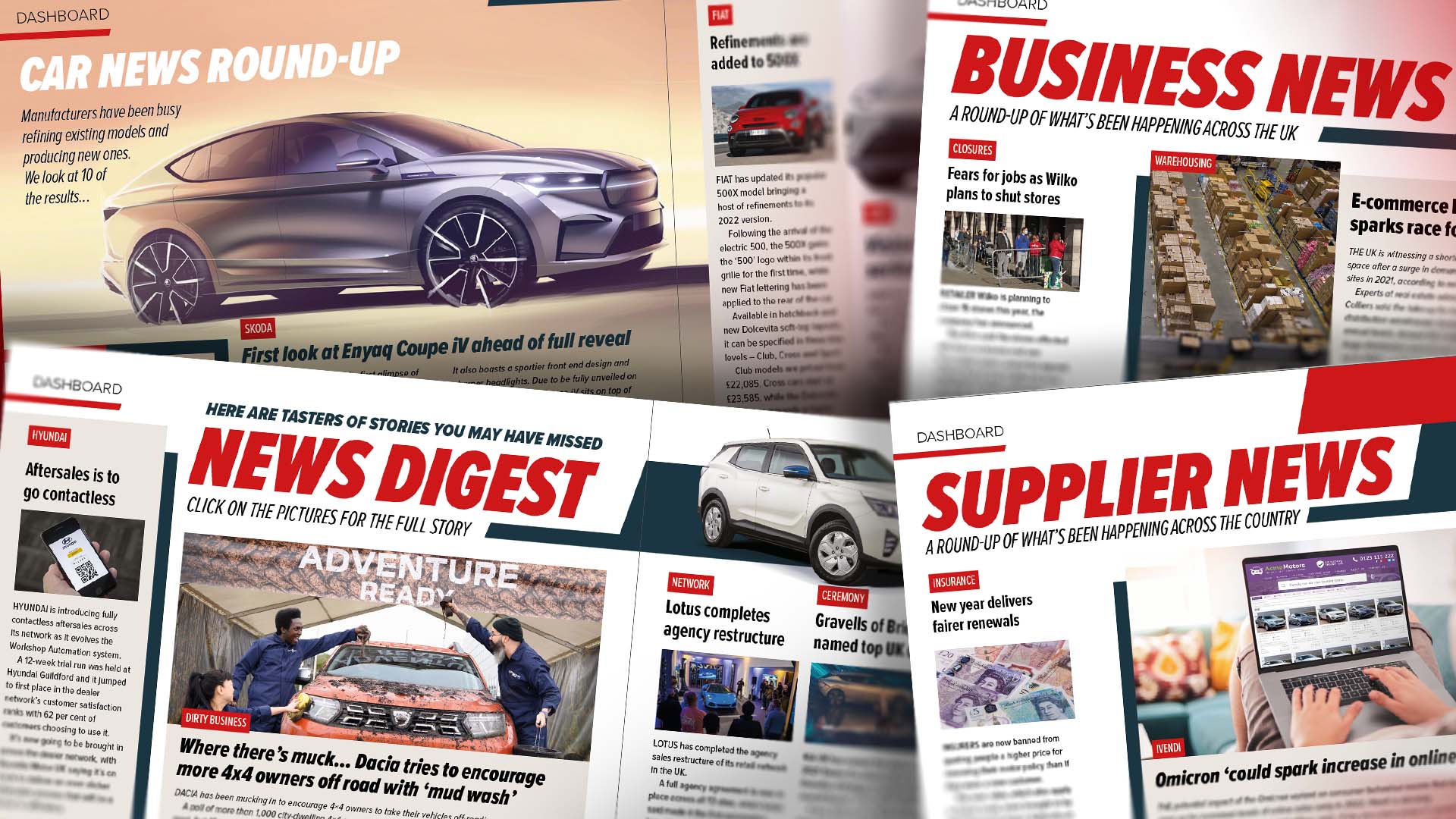 Our news digest is back to four pages this month, with summaries of some of the top automotive stories, which can all be read in full very easily with just one click.
There are business and supplier updates too, plus the inside scoop on what car manufacturers have been beavering away on.
Also inside…
Don't forget our finance section, plus we bring you thoughts and opinions from dealers in our Feedback spread.
This is all just a sample of what's in issue 167 of Car Dealer, but there's much more too and it's all available to read and download for free via Issuu.
How to read the magazine
The easiest way to access it all is by clicking on the digital magazine at the top of this page.
For a quick video on how simple it is to read Car Dealer online, click below:
Want to read on your mobile device? It's also viewable in the Issuu app, both for iOS and Android. Switch your notifications on and you'll get an alert every time a new magazine is published.
Want to make sure you're kept informed about new magazines being published? Subscribe to our email newsletter and you'll be contacted as soon as each issue is released.
And for daily breaking news updates, join our WhatsApp group to get them sent straight to your phone. Email us via the website here to get a link to join.