Car Dealer issue 168 is available now, and it's crammed with automotive news, views, reviews, features and more.
Here's a sneak peek at what the Car Dealer team have been working on…
Investigations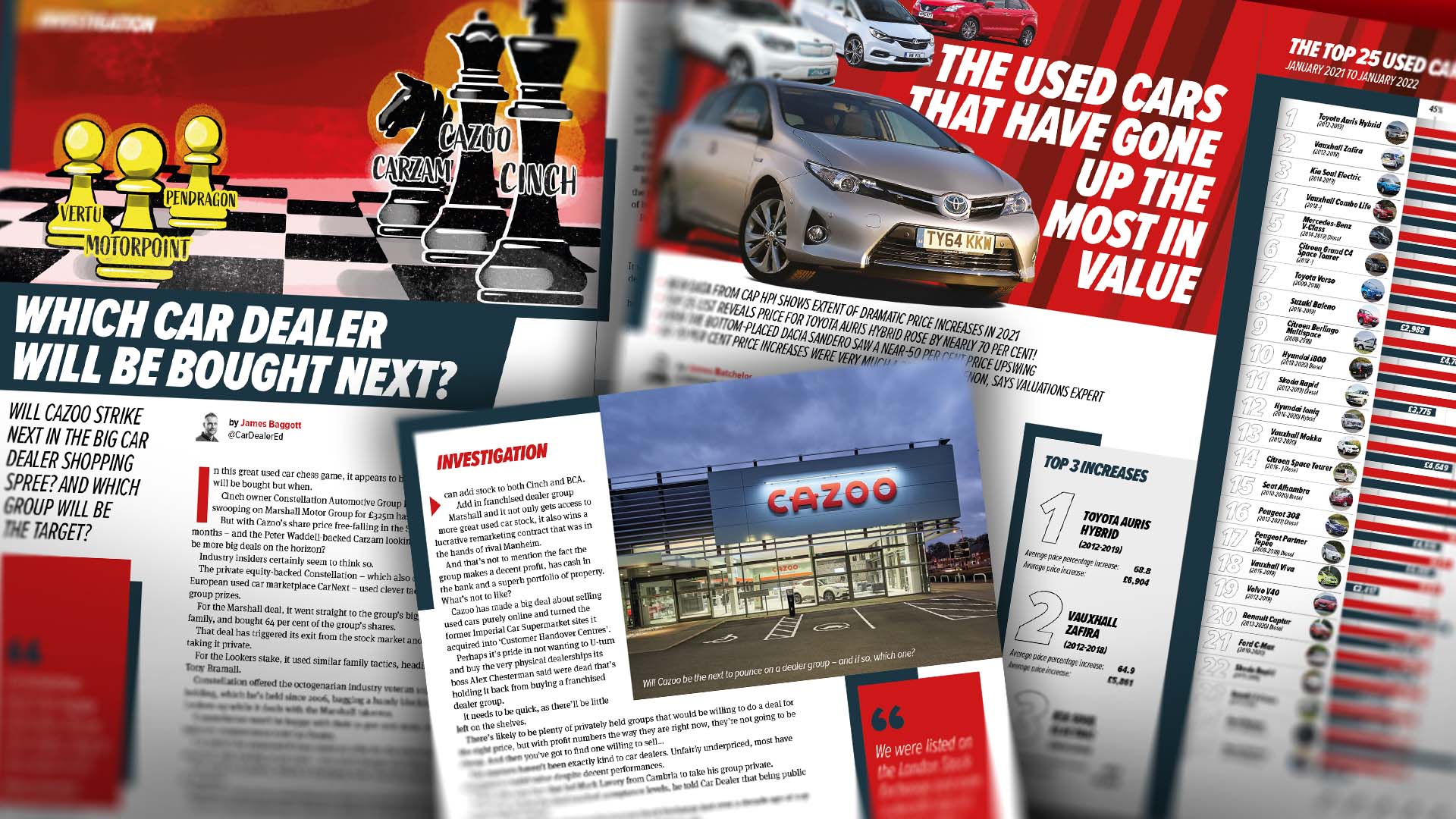 With used car prices having risen by up to 70 per cent last year as people scrambled for second-hand motors because of long delays for new vehicles, we look at the makes and models that went up the most in value.

And in the second of this magazine's two investigations, we ask which dealer group from a dwindling number could be next in line for a buyout.
Features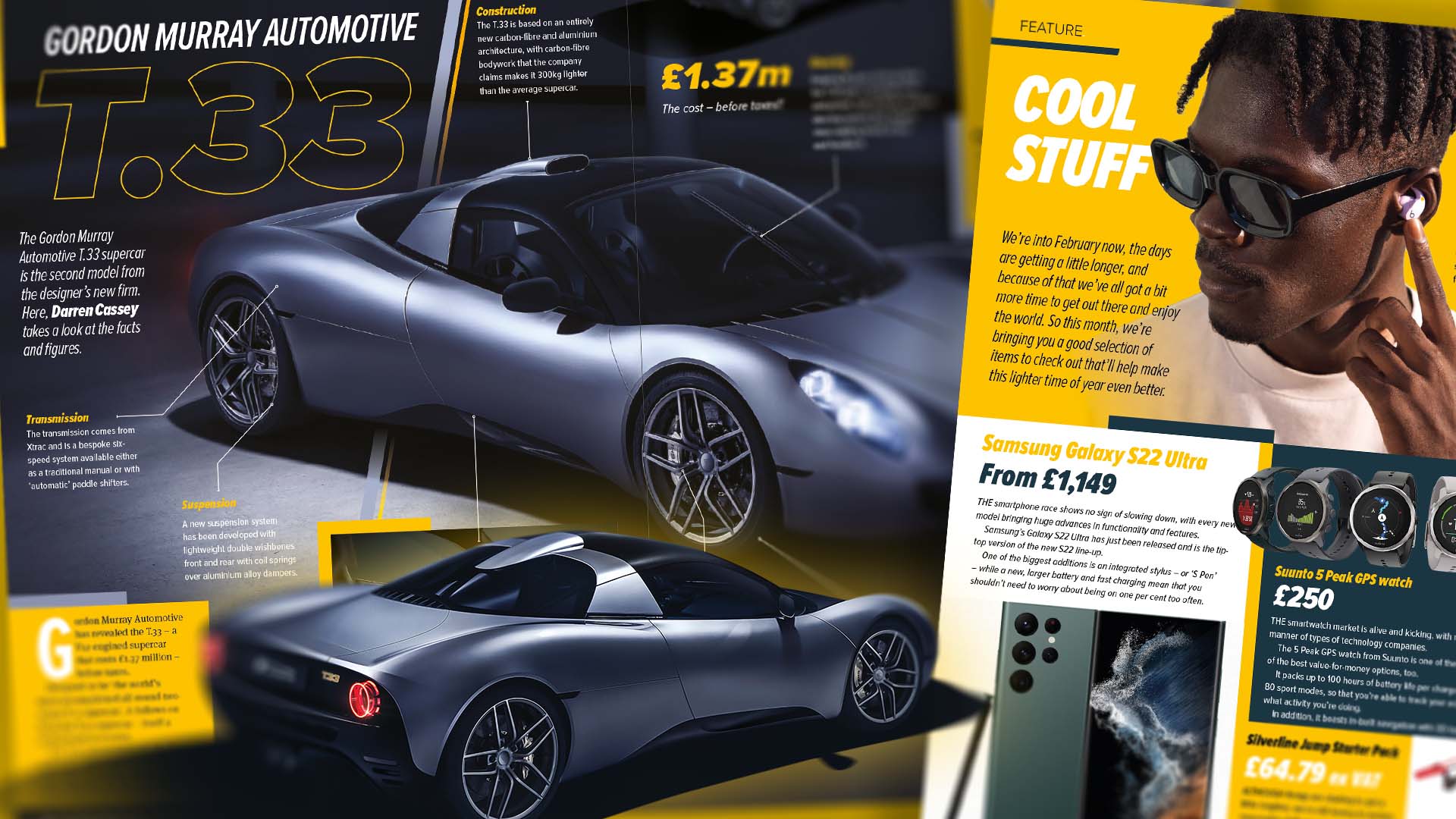 Among this month's features, we get up close and personal with the Gordon Murray Automotive T.33 supercar, and bring you a range of cool products to treat yourself (or someone else!) to.
Columns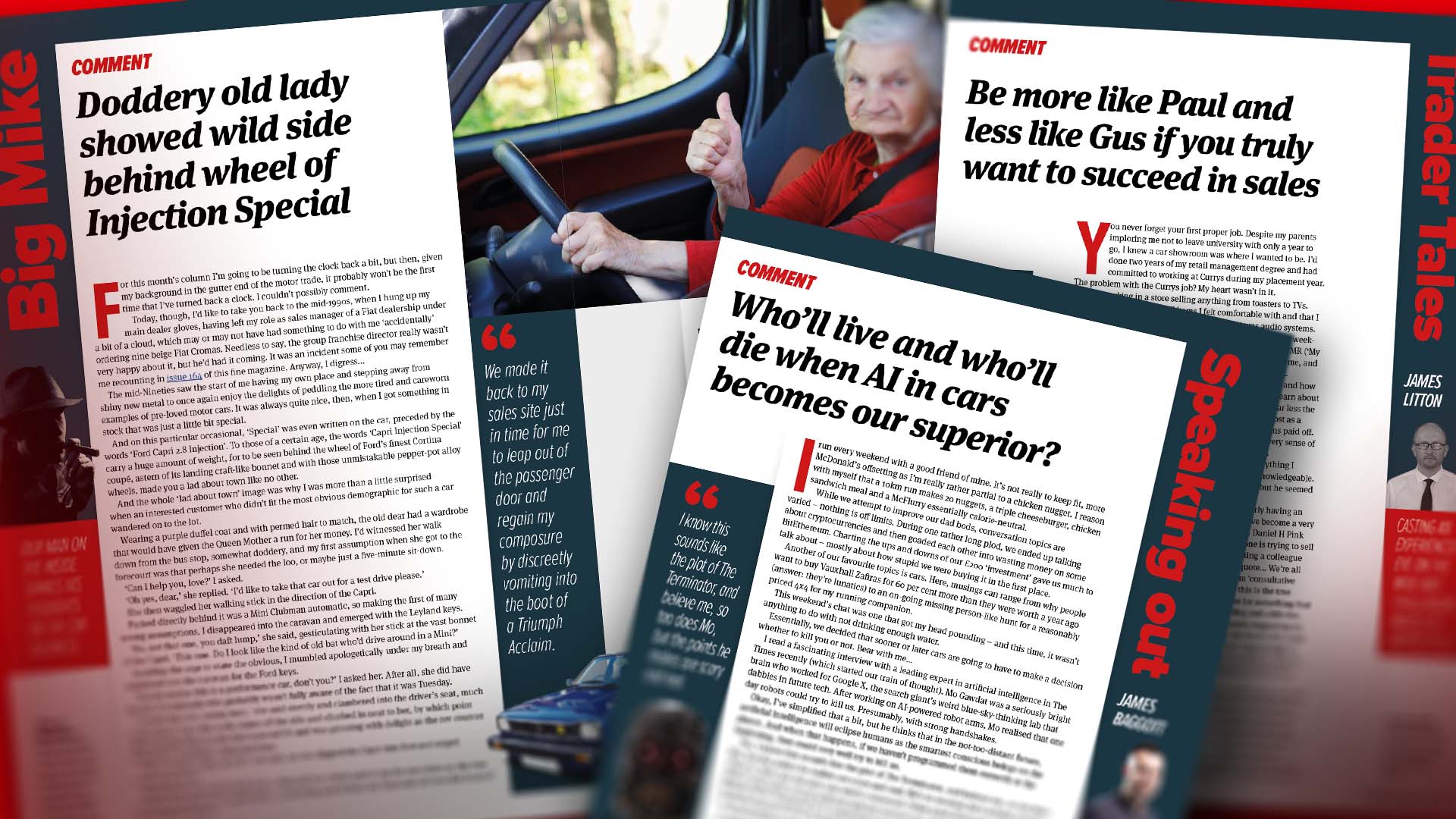 Car Dealer founder James Baggott ponders the nightmare scenario of artificial intelligence of the future having to make a deadly choice
Big Mike lightens the mood again as he recalls the time an elderly woman taught him a nerve-racking lesson about judging books by covers
Meanwhile, automotive retail consultant James Litton examines the true essence of sales craft
Forecourt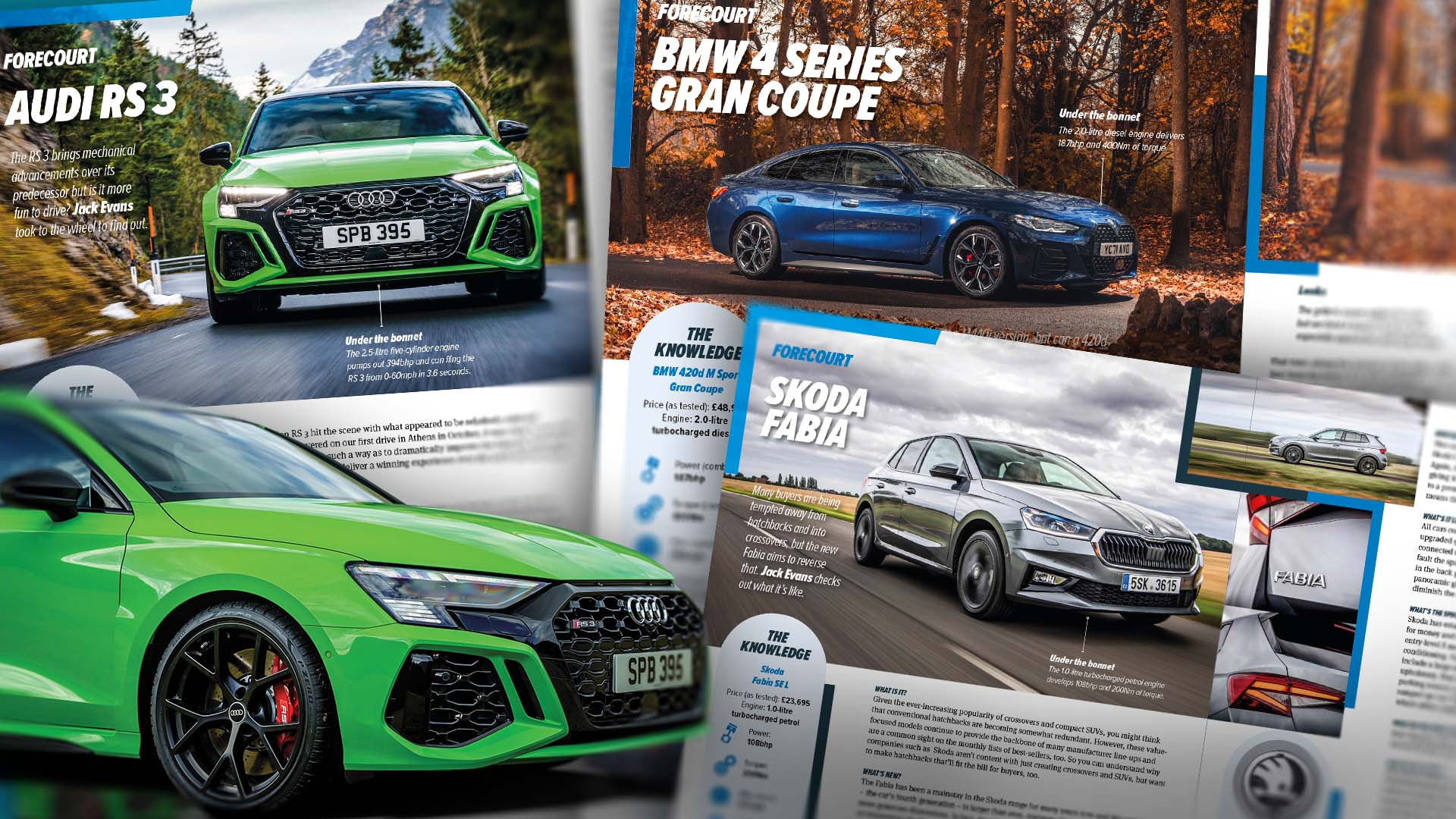 Three new versions of cars are put to the test this month – the Audi RS 3, Skoda Fabia and BMW 4 Series Gran Coupe – with Jack Evans and Ted Welford giving their expert views.
Round-ups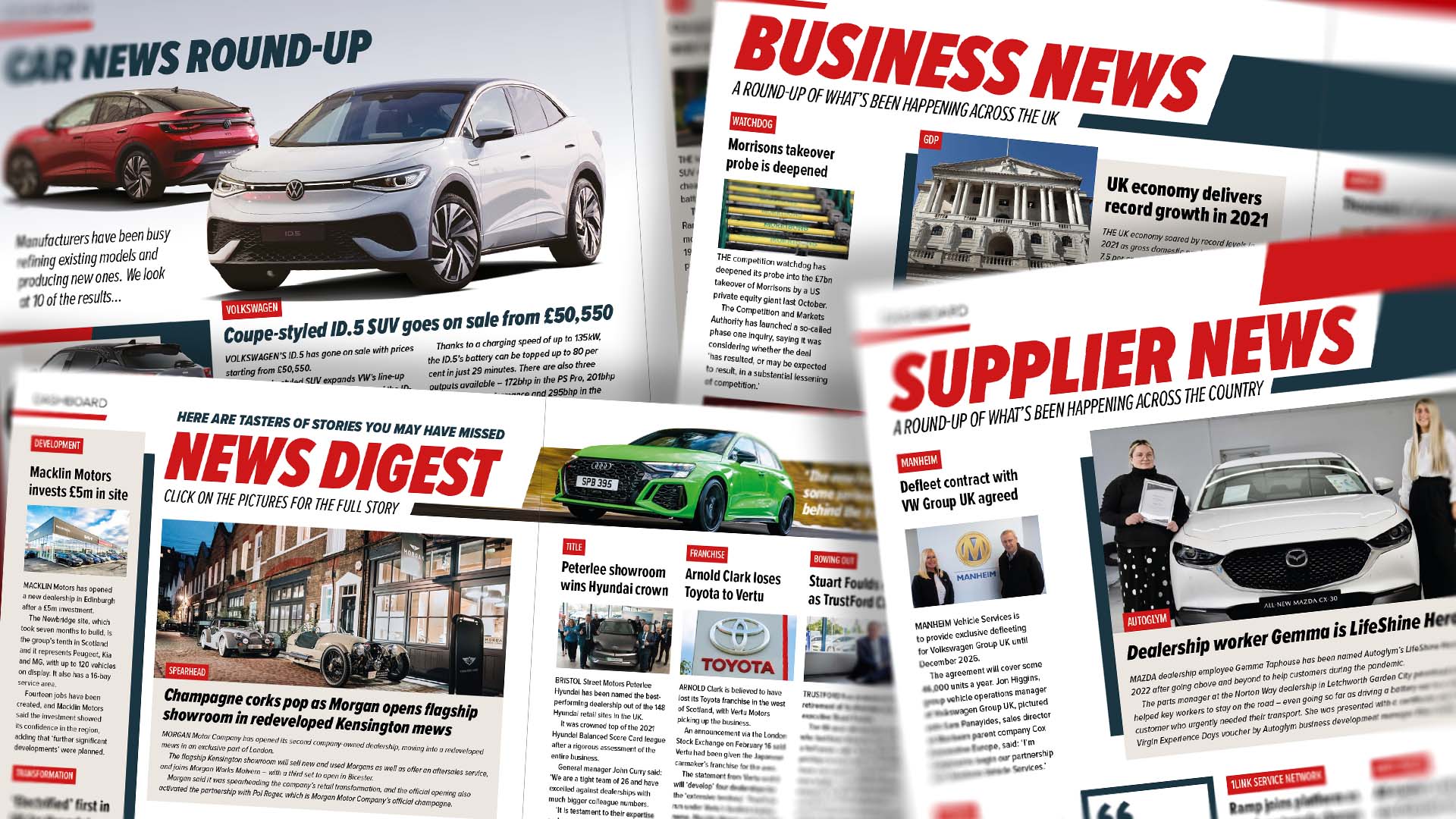 Our four-page news digest has summaries of some of the top automotive stories, while the original versions can also be read easily via a click.

There are business and supplier updates as well, plus a look at what car manufacturers have been working on.
Also inside…
We bring you our regular finance section, while the Feedback spread carries a cross-section of comments, thoughts and opinions from dealers.
This is all just a glimpse of what can be found between the covers of issue 168 of Car Dealer, but there's a lot more as well – and you can read and download it for free via Issuu.
How to read the magazine
The easiest way to access it all is by clicking on the digital magazine at the top of this page.
For a quick video on how simple it is to read Car Dealer online, click below:
Want to read on your mobile device? It's also viewable in the Issuu app, both for iOS and Android. Switch your notifications on and you'll get an alert every time a new magazine is published.
Want to make sure you're kept informed about new magazines being published? Subscribe to our email newsletter and you'll be contacted as soon as each issue is released.
And for daily breaking news updates, join our WhatsApp group to get them sent straight to your phone. Email us via the website here to get a link to join.