Car Dealer issue 170 is available now and it's packed full of news, views, reviews, features and more from the automotive industry.
What lies within its 62 pages? Here's a sneak peek…
Investigation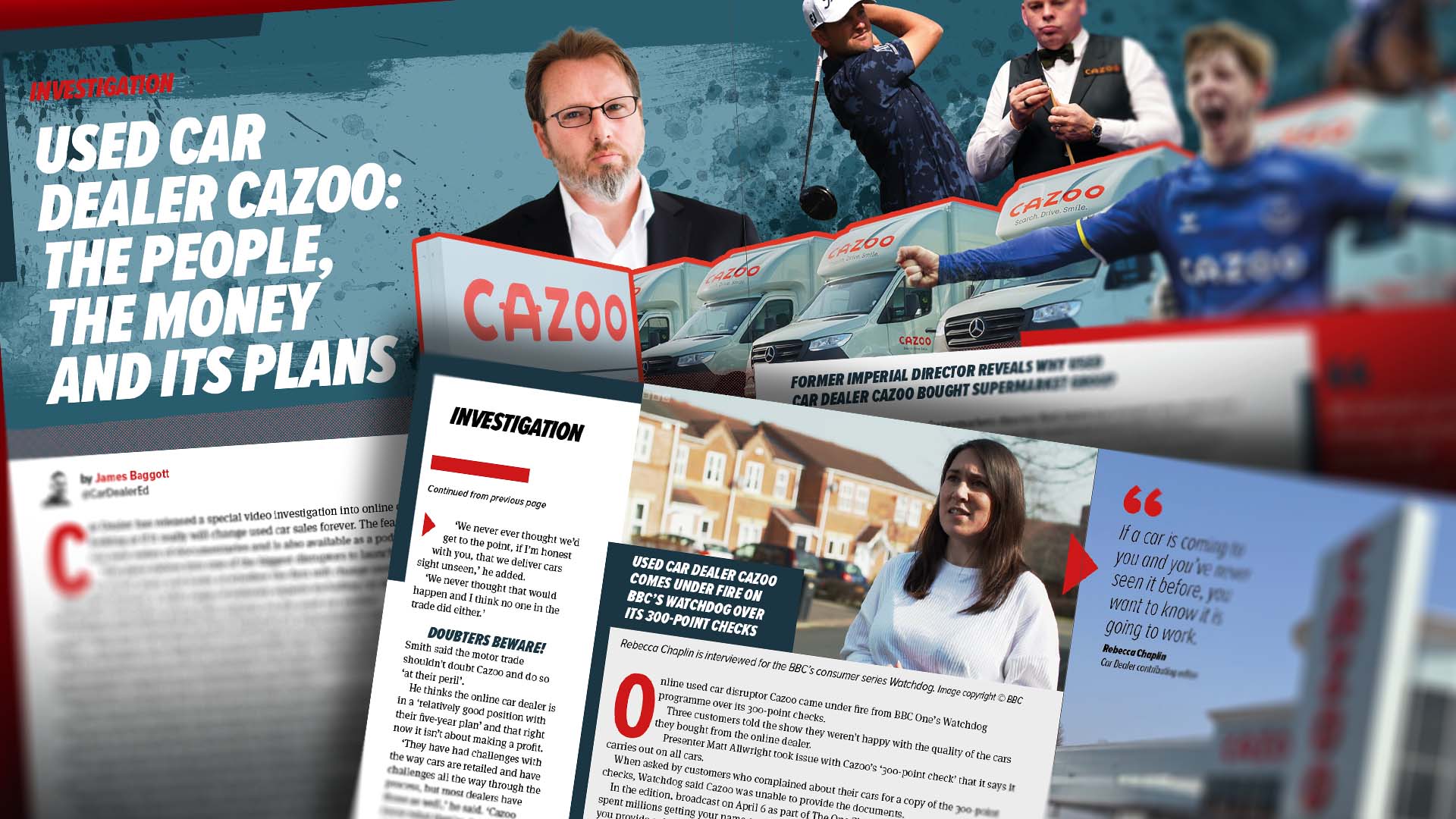 Cazoo features a fair bit in this edition of the magazine, starting with an in-depth look at the online dealer.

Founder Alex Chesterman certainly riled a lot of dealers when he accused them of a 'complete lack of online penetration' and claimed the existing buying process was 'flawed on every level', but is Cazoo really the disruptor that it claims to be?
Industry experts tell us their thoughts – plus it's revealed exactly why Cazoo snapped up Imperial Car Supermarkets.
Used Car Awards 2022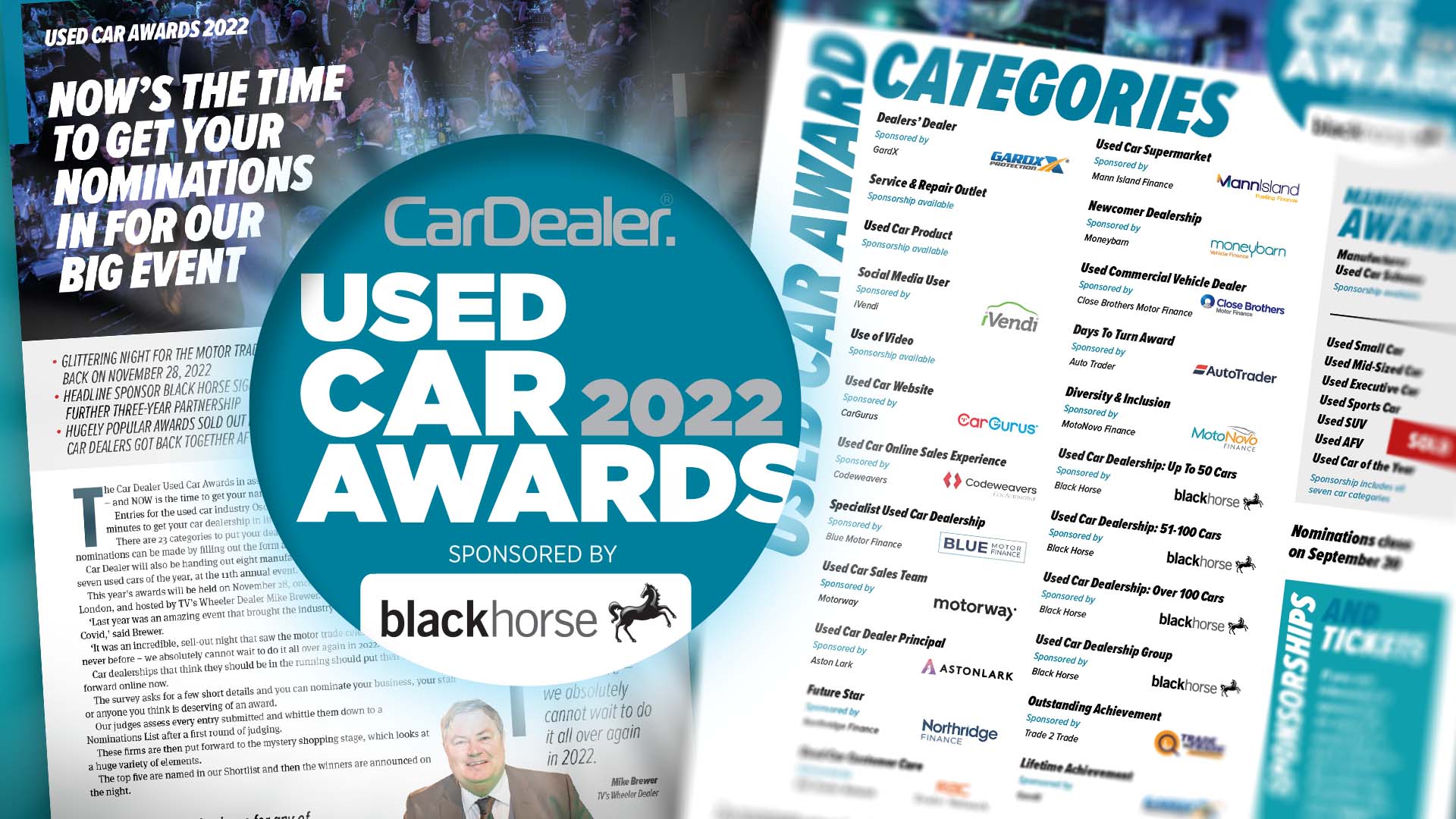 Nominations have now opened for this year's Car Dealer Used Car Awards, sponsored by Black Horse.
Taking place on Monday, November 28, it's the main event for the used car industry, and there are now 23 categories for which to put dealerships or staff forward, including a new category this year.

We'll also be handing out eight manufacturer gongs, including naming seven used cars of the year.
Find out in the magazine how you can put yourselves or others in the running for one of the prestigious trophies.
Features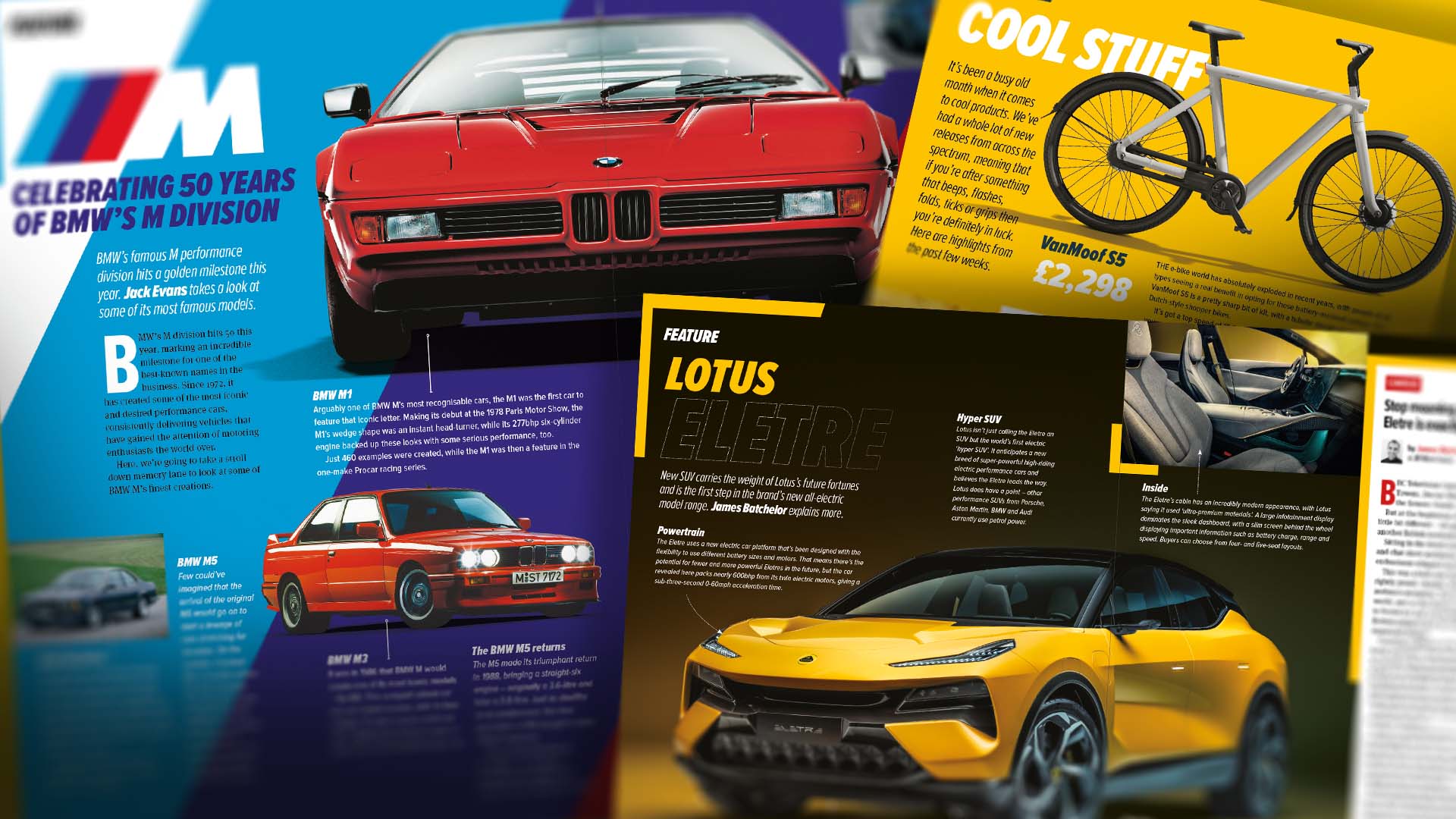 This year marks the 50th anniversary of BMW's M Division and we celebrate the fact with a drive down memory lane as a tribute to the performance experts
Associate editor James Batchelor was at the iconic BBC Television Centre in London for the unveiling of the Lotus Eletre and here he takes us on a tour of the electric SUV, as well as explaining just why it's the vehicle that the iconic carmaker needs
Remember that expensive Omega watch we featured in last month's Cool Stuff section? Well, this time round we showcase a somewhat cheaper one, courtesy of a tie-in with Swatch, among the great products to splash out on
Columns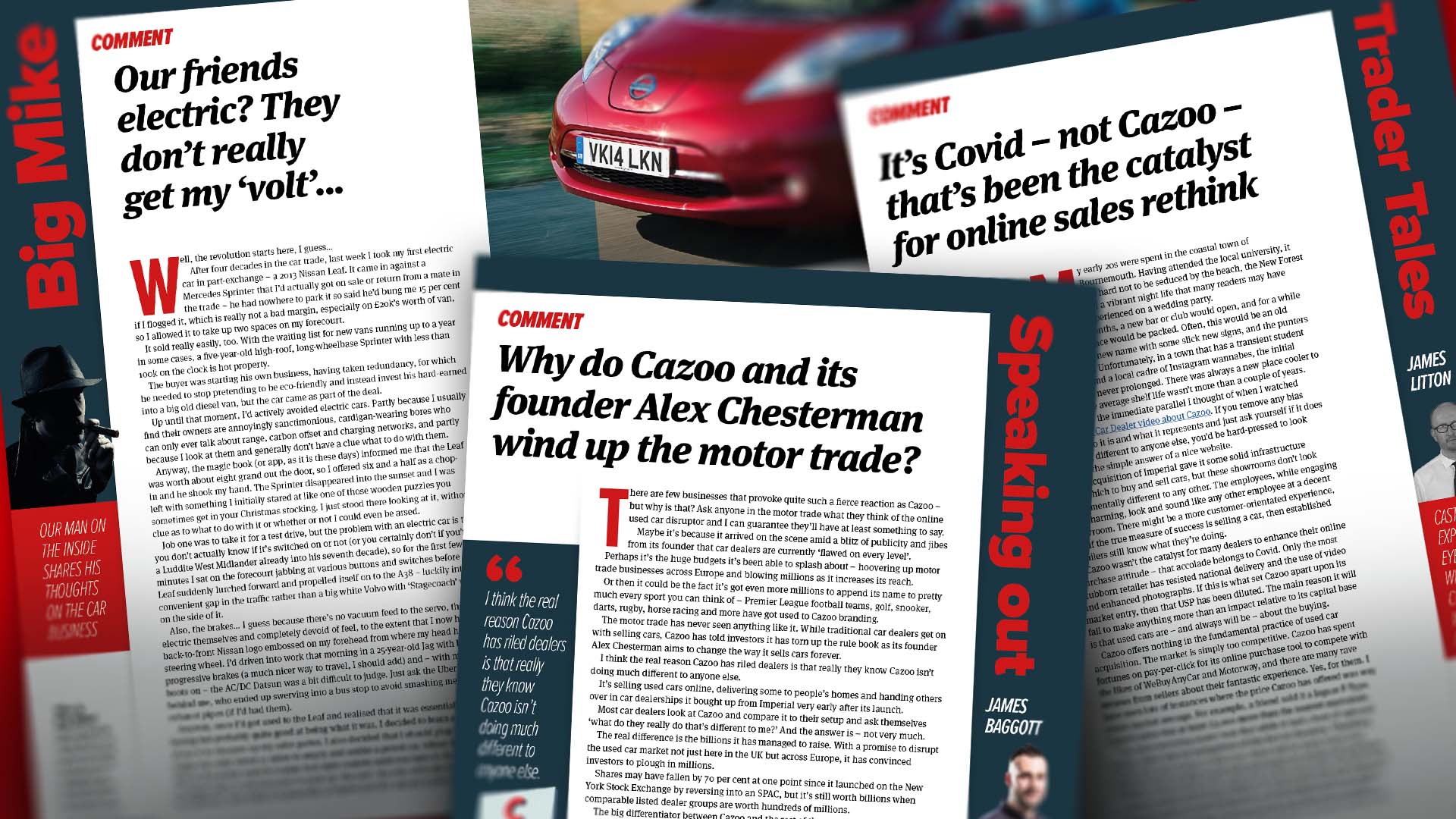 Car Dealer editor-in-chief James Baggott follows up our Cazoo investigation by examining just why the online dealer and its founder-boss have ruffled so many feathers in the used car world
Our mystery columnist Big Mike has been dragged kicking and screaming into the EV era – and he's not very impressed!
Meanwhile, automotive retail consultant James Litton feels that Cazoo could well find itself quickly becoming yesterday's man
Forecourt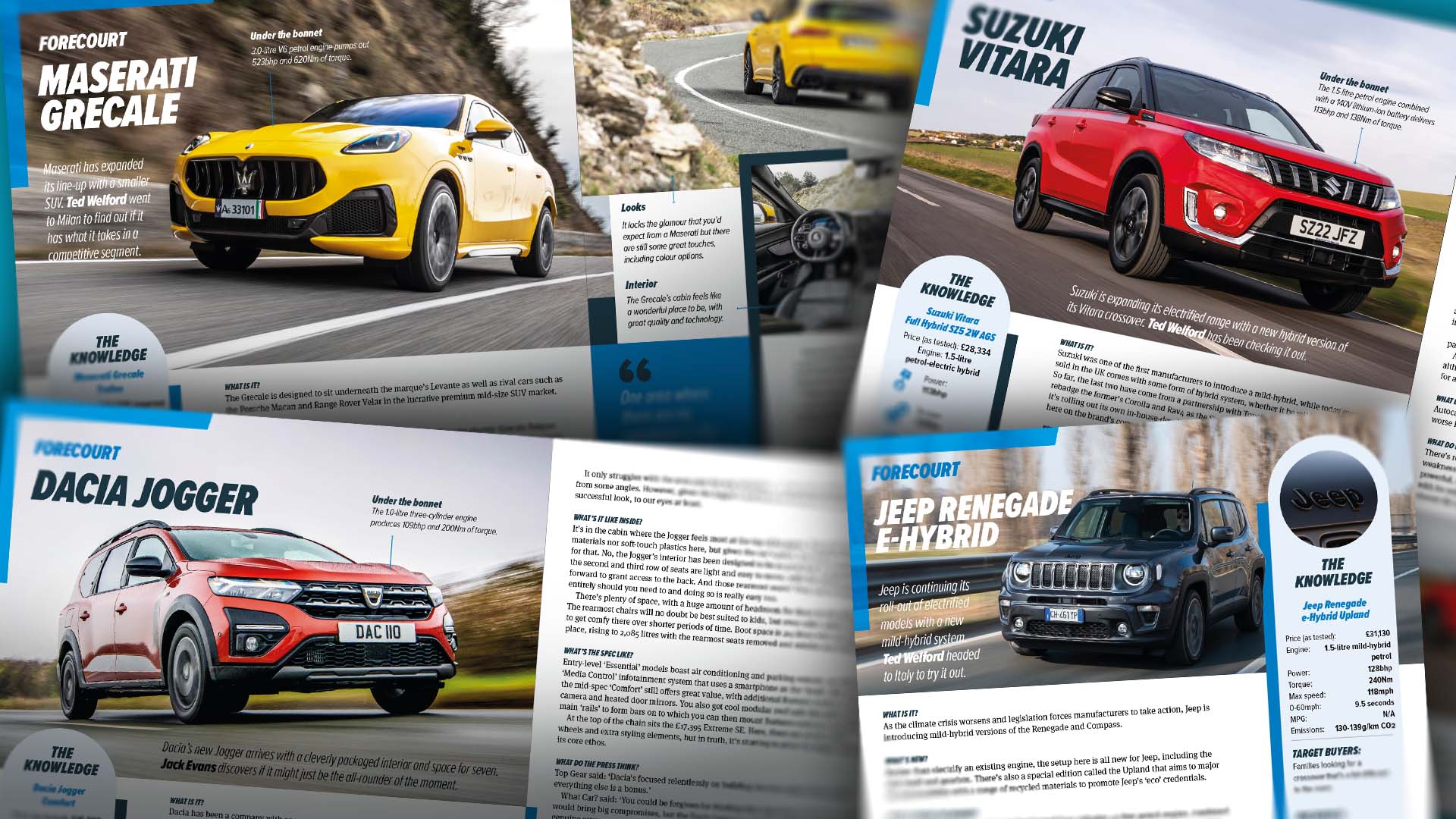 We've got a veritable fab four of cars being put to the test this month, as motoring writers Ted Welford and Jack Evans head out on the road in the Maserati Grecale Trofeo, Dacia Jogger, Suzuki Vitara Full Hybrid and Jeep Renegade E-Hybrid.
Were they impressed? You can find out here…
Round-ups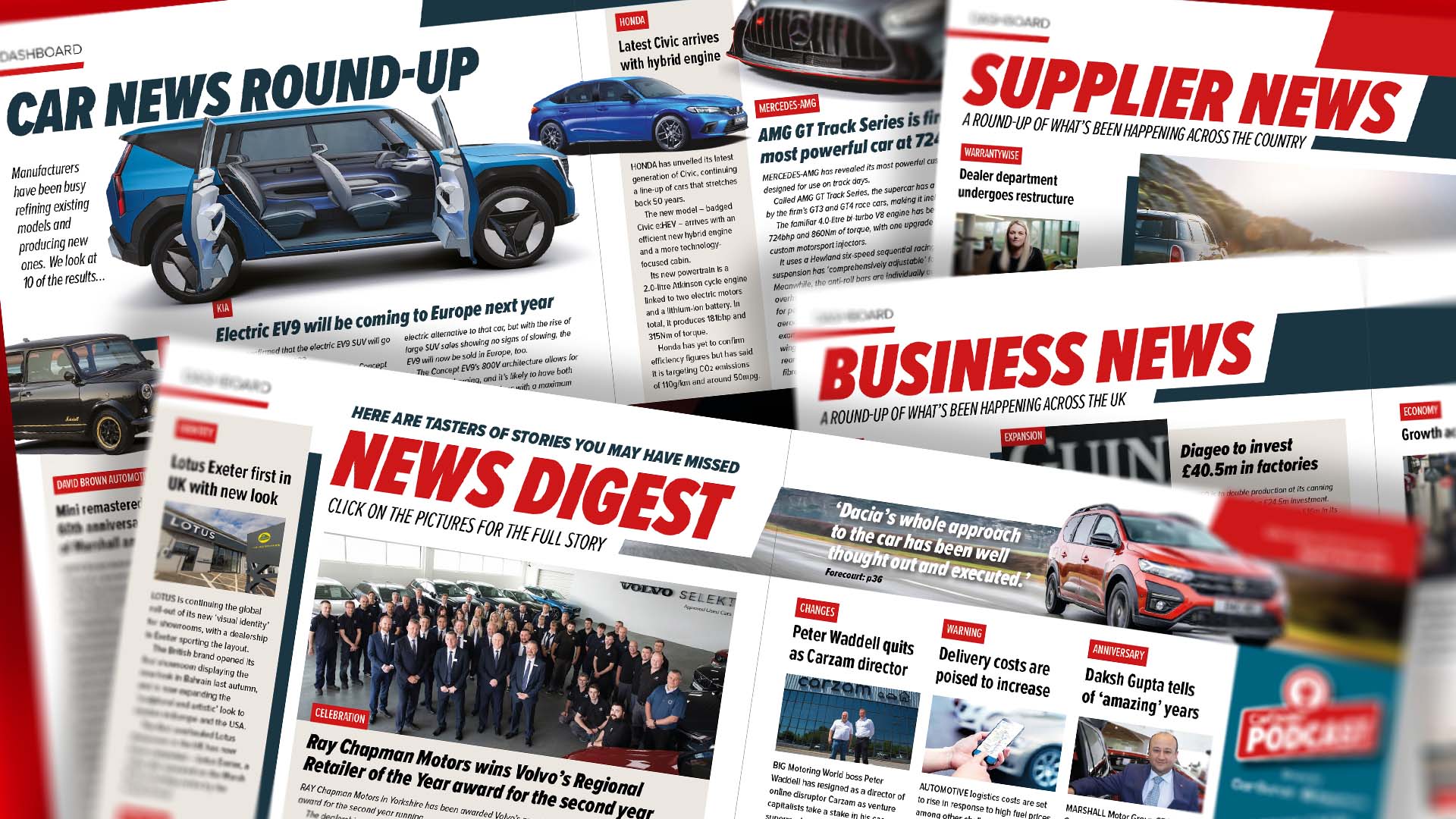 Our four-page news digest contains summaries of a host of the top automotive stories, with the full-length versions available by clicking on them.
There are business and supplier updates as well, plus a look at what car manufacturers have been working on recently.
Also inside…
We bring you our regular finance section, with advice from First Response digital marketer Richard Pygott.
Meanwhile, the Feedback spread carries dealers' thoughts on subjects including angry customers and auction prices, plus there's our regular selection of amusing memes!
This is all just a taster of what's in issue 170 of Car Dealer, but there's plenty more as well – and you can read and download the magazine for free via Issuu.
How to read the magazine
The easiest way to access it all is by clicking on the digital magazine at the top of this page.
For a quick video on how simple it is to read Car Dealer online, click below:
Want to read on your mobile device? It's also viewable in the Issuu app, both for iOS and Android. Switch your notifications on and you'll get an alert every time a new magazine is published.
Want to make sure you're kept informed about new magazines being published? Subscribe to our email newsletter and you'll be contacted as soon as each issue is released.
And for daily breaking news updates, join our WhatsApp group to get them sent straight to your phone. Email us via the website here to get a link to join.