THERE are just six weeks to go to enter this year's Used Car Awards – so there's no time to lose! 
Recognising the best, the brightest, the smartest and the downright nicest across the full spectrum of the used car trade, the awards are the gold standard that celebrates the finest in the business.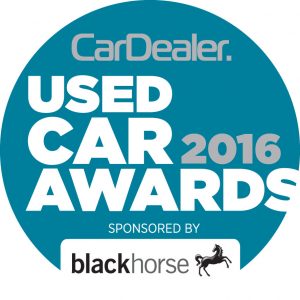 The awards recognise all the different areas of this vital backbone of the motor industry, and the closing date for nominations – Monday, October 31 – is fast approaching.
From the smaller independents to the larger groups, every dealer who has an involvement with the used car business can take part. 
The way the awards are structured means dealerships of all shapes and sizes are in with a chance of winning an award, so you're bound to fit in somewhere.
Don't be shy and wait for others to nominate you – why not put yourself forward? It won't take more than a few minutes, and it's completely free!
Our awards ceremony is being held at The Brewery in London on Monday November 28, where you'll be able to enjoy a great meal, free drinks and, if it's your thing, plenty of dancing. 
On the night, we'll be handing out gongs in a variety of categories, and they'll be presented by none other than TV's Mike Brewer. For a full event breakdown, please click here. 
Dave Brown, production rditor of Car Dealer Magazine, said: 'If you missed out on last year's event – and if you did, you missed something really special – I would urge you not to delay in entering for the 2016 Used Car Awards.
'Last year, tickets and sponsorship packages sold out so quickly that we had to tell some of you there was no space left. Don't let that happen to you this year… after all, it's the dealers' biggest party of the year!'
As well as getting your nominations in, it's also now time to secure your table – we are taking bookings now and the team are waiting for your call on (023) 9252 2434.
MORE: Why winning a Used Car Award was so great for us
MORE: The class of 2015 – who won what at last year's awards
MORE: Get a flavour of last year's event with the top tweets from the night
On SuperUnleaded.com: Now You Can Spend The Night In A Taxi In New York