In this sponsored Car Dealer Clinic column, Trustpilot talks about building trust online 
IN 2019, the new digital environment is changing the auto retail market, and many automotive consumers prefer the convenience of buying online rather than negotiating one-on-one with a salesperson.

New studies have found that 20 per cent of all UK cars are expected to be sold online within the next 10 years, representing a £41 billion revenue shift to online sales. Overall, fewer dealerships are visited, and consumers are doing more and more research online. In fact, Google found that 95 per cent of car buyers now source vehicles on the internet.

That's why your website should be easy to navigate and your customer experience as enjoyable as possible – but what about trust?
In a world where 75 per cent of car buyers would travel up to 60 miles to do business at a dealership with good reviews and 92 per cent of global consumers read reviews online, building trust with consumers has become essential.
Trustpilot research discovered that 87 per cent of consumers find ads featuring the Trustpilot logo more trustworthy than ads without any social proof.
And when leveraged on site, Trustpilot's review widgets can increase conversions by up to 130 per cent.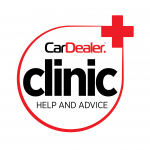 The next few years promise big changes, and with competition tougher than ever, retailers need to ask themselves – how will they achieve success in a crowded marketplace?
Phone: 020 3889 8444
Website: uk.business.trustpilot.com