TWO more companies have signed up to sponsor categories at this year's Car Dealer Used Car Awards.
Financial services business Motion Finance has aligned itself with Best Dealership Use of Video, while key-management and lockers specialist Traka is supporting the Rising Star Award.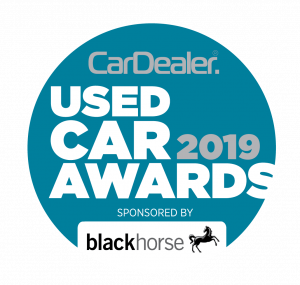 Hosted by TV's Mr Wheeler Dealer, aka Mike Brewer, the awards are being held on Monday, November 25 at The Brewery in London.

Now in their eighth magnificent year, the Car Dealer Used Car Awards shine a spotlight on the best, brightest, smartest and downright nicest across the full spectrum of the trade. Winning one of our Used Car Awards trophies or being highly commended is a huge accolade because it truly shows how highly regarded the dealer is within the industry. From the smaller independents to the larger groups, it's for every dealer in the used car business.
Those that make it to the final shortlist following the rigorous judging process, which includes mystery shopping, are invited to our glittering ceremony, where there's a terrific meal, free drinks and – if they fancy it – plenty of dancing!

Motion Finance director Ian Kay said: 'We are pleased to sponsor the Used Car Awards as our business works very closely with the leading independent used car dealers across the country. It's an event that is totally relevant to Motion Finance, and we feel it's only right that we show our appreciation and that we recognise the efforts and passion displayed in this sector.'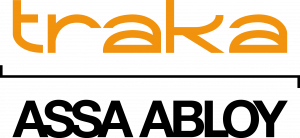 Commenting on the social nature of the occasion, Paul Smith, director of Traka, said: 'It's great to get together with friends from across the industry for a wonderful evening.'

There are various categories honouring all parts of this vital backbone of the motor trade, and sponsoring one of our awards really raises the profile of the associated company, allowing for massive marketing potential too.
Only a few sponsorship opportunities are still available out of the many categories, and this is what sponsorship gets you:
 Your company logo engraved on the winner's trophy
 Your chance to hand over the trophy to the winner in your category on the night
 Your company logo placed alongside all publicity of that award in print and online
 A full-page advert in Car Dealer Magazine next to the editorial about the winner
 Drinks reception
 Table for 10 people at the awards ceremony
 Three-course meal with tea and coffee
 Unlimited wine/beer followed by the in-house casino and DJ
 Event hosted by Mike Brewer
 Table towards the front of the room
 Black-tie event
 Ideal event to wine and dine important clients or to network
Find out more about sponsoring a category by emailing [email protected] or phoning the sales team on 023 9252 2434.
Pictured at top are the winners at last year's awards
MORE: Credibility and increased interest – That's what winning a Car Dealer Used Car Award gets you!
MORE: 'The best awards we've ever been to!'