Tesla has unveiled an updated version of its best-selling Model 3 saloon, which gets tweaked looks and a longer electric range.
It's the first big upgrade the American company has made to the car since it launched in its home market in 2017. More than 50 per cent of the components have been changed, and the biggest styling revision is to the front which now has smoother design. The rear, meanwhile, features new light clusters.
The more aerodynamic front-end has boosted the car's range by between five and eight per cent. Tesla says the Model 3 in Long Range form can now travel up to 421 miles on a single charge – up from 374 miles in the outgoing car. It will give it one of the longest ranges of any electric car on sale today.

Tesla will continue to offer the Model 3 in a more affordable rear-wheel-drive form, though there's no word currently on when the flagship Performance model will be introduced.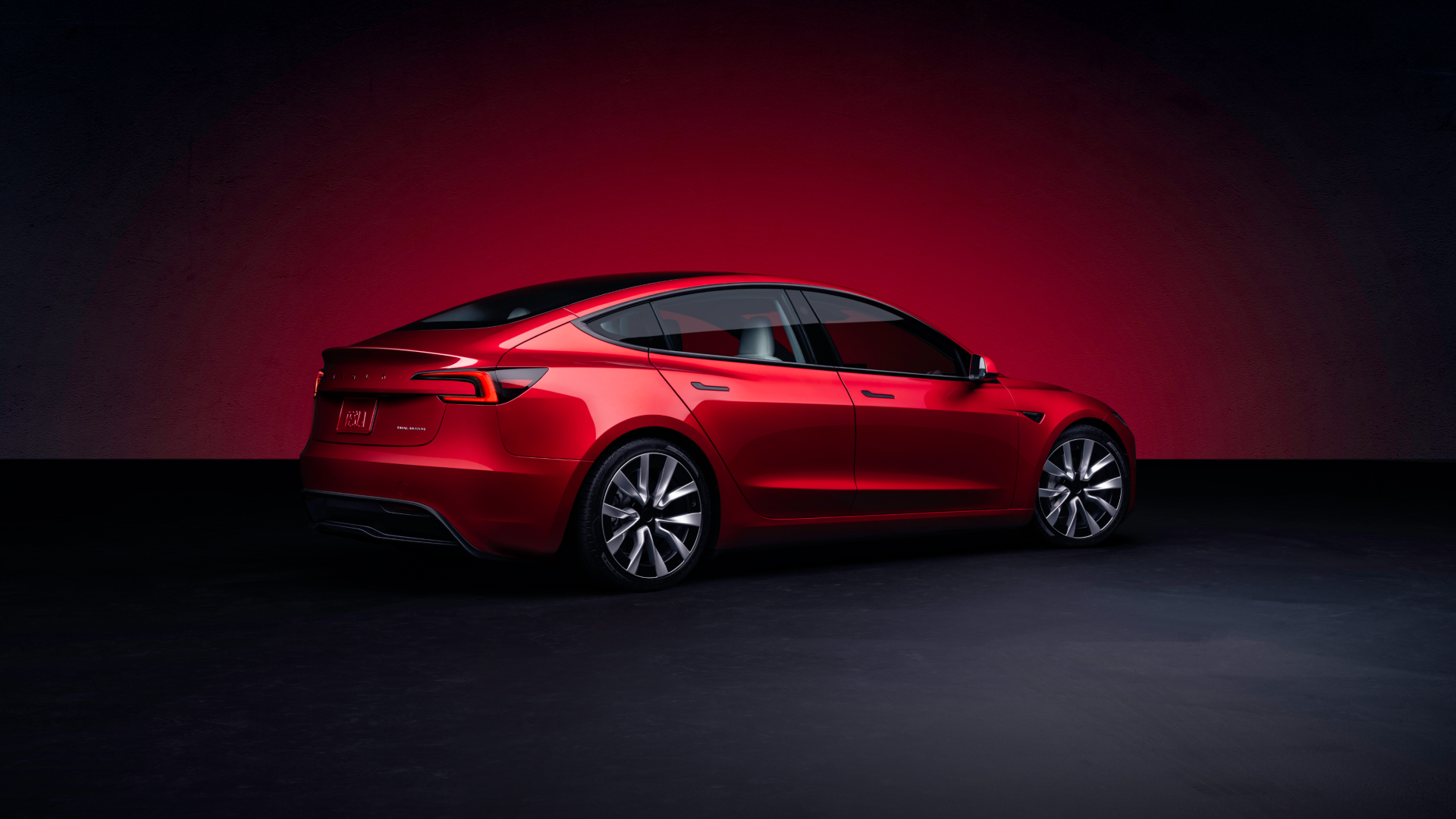 Inside, Tesla has looked to improve the material quality of the Model, with new textiles and 'real aluminium' used for the cabin. A new 17-speaker sound system is also available, while rear passengers get a new eight-inch screen that can control the climate control, seat heating and entertainment.
The same 15.4-inch touchscreen as before continues to dominate the interior, with Tesla promising a 'more usable screen area' and enhanced connectivity and Wi-Fi capability. Steering wheel stalks are replaced by buttons for an 'uncluttered driving experience'.

The updated Tesla Model 3 is due to arrive in the UK in 2024. There's no word on pricing, but it's likely to remain similar to the current £42,990 starting tag.