The new edition of Car Dealer is out now – and it's jam-packed with unmissable news, views, reviews, interviews and features!
Issue 186 is free to read and download – here's a taste of what's inside…
Dashboard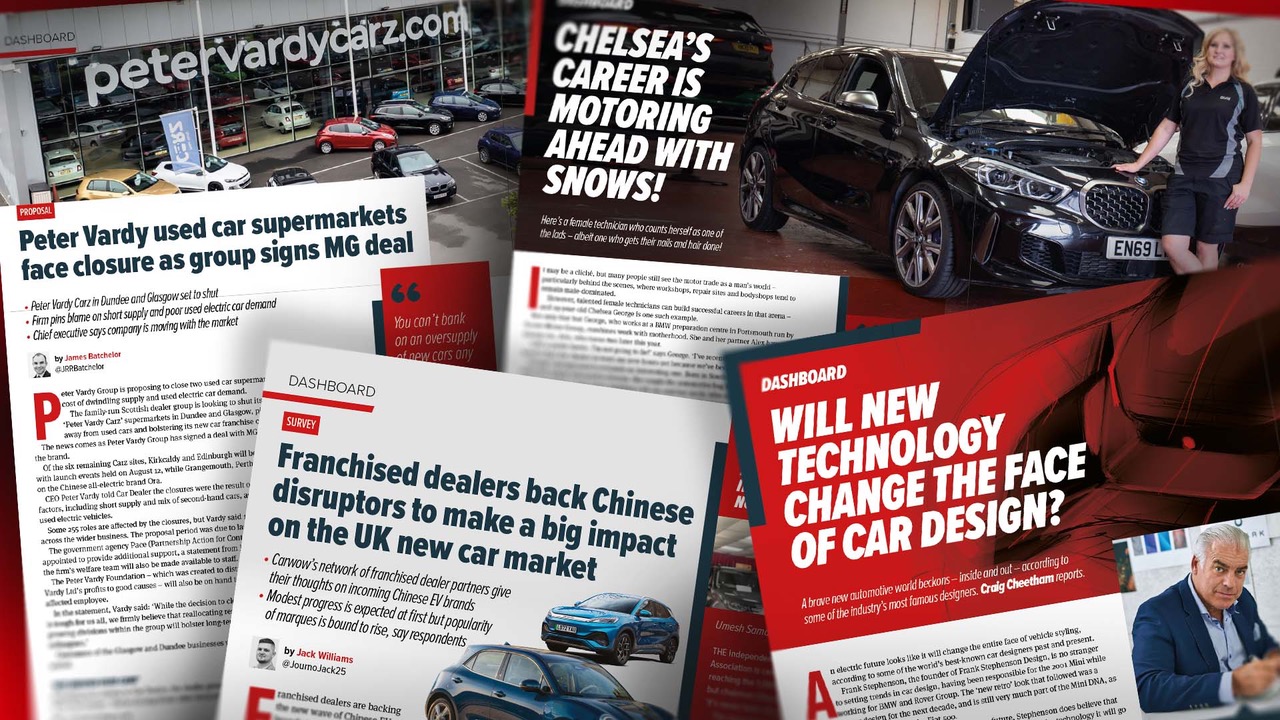 We've spoken to some of the automotive industry's top designers to get their thoughts on how the switch to electric will affect the style of cars inside and out.

Car Dealer also reports on Peter Vardy's proposed closure of two of its used car supermarkets – an unwelcome knock-on effect of the squeeze on supply as well as dwindling demand for used EVs.
Meanwhile, franchised dealers have had their say about the Chinese EV disruptors.
Plus, we shine the spotlight on Chelsea George – a female BMW technician who's proud to be 'one of the lads' and proof that talented, determined women can succeed in a male-dominated sector.

Car Dealer Used Car Awards 2023
It's time to get those nominations in, folks! Yep, voting has opened for THE big event in the used car calendar – the 2023 Car Dealer Used Car Awards!
We've got all the details, including how to vote, in this edition of the magazine. You can also take part in the voting here. Don't delay – vote today!
Forecourt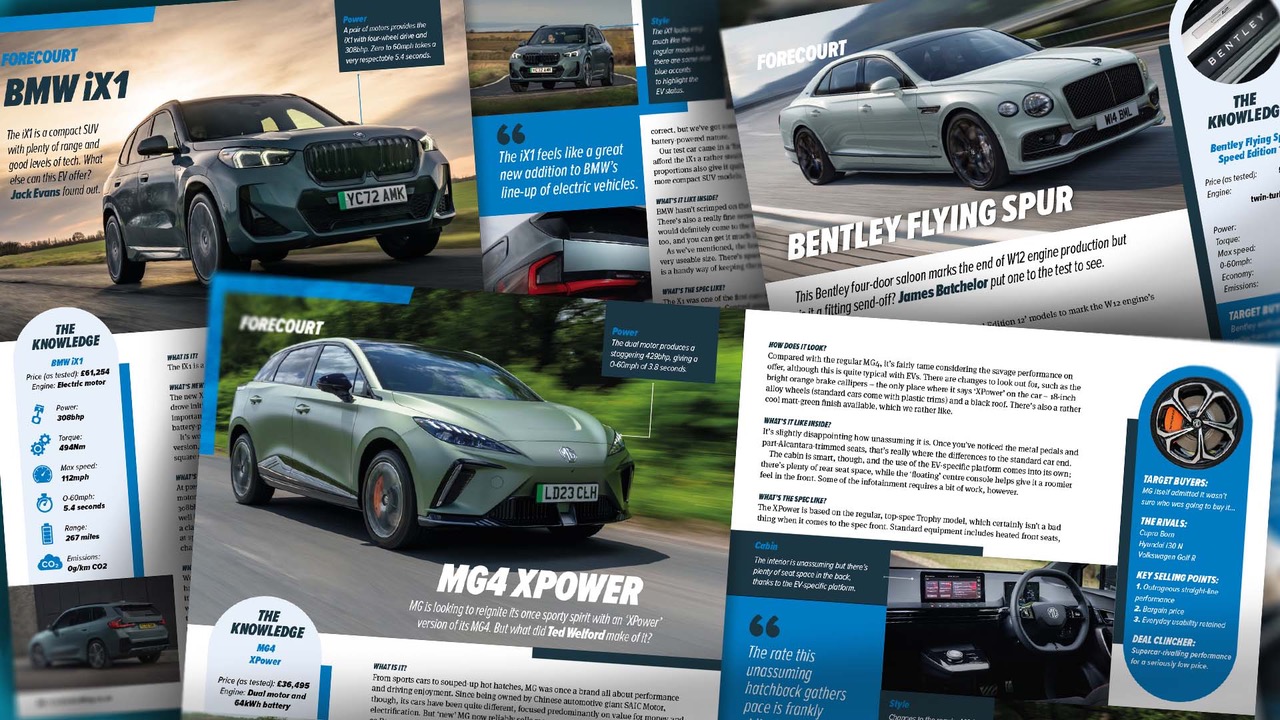 A trio of new cars were put through their paces for this issue.
Ted Welford was let loose on our cover star the MG4 XPower, while Jack Evans tried BMW's iX1 for size and Car Dealer associate editor James Batchelor put the Bentley Flying Spur to the test as the manufacturer looks to end W12 engine production.
Their verdicts can be found in issue 186 of Car Dealer!
Features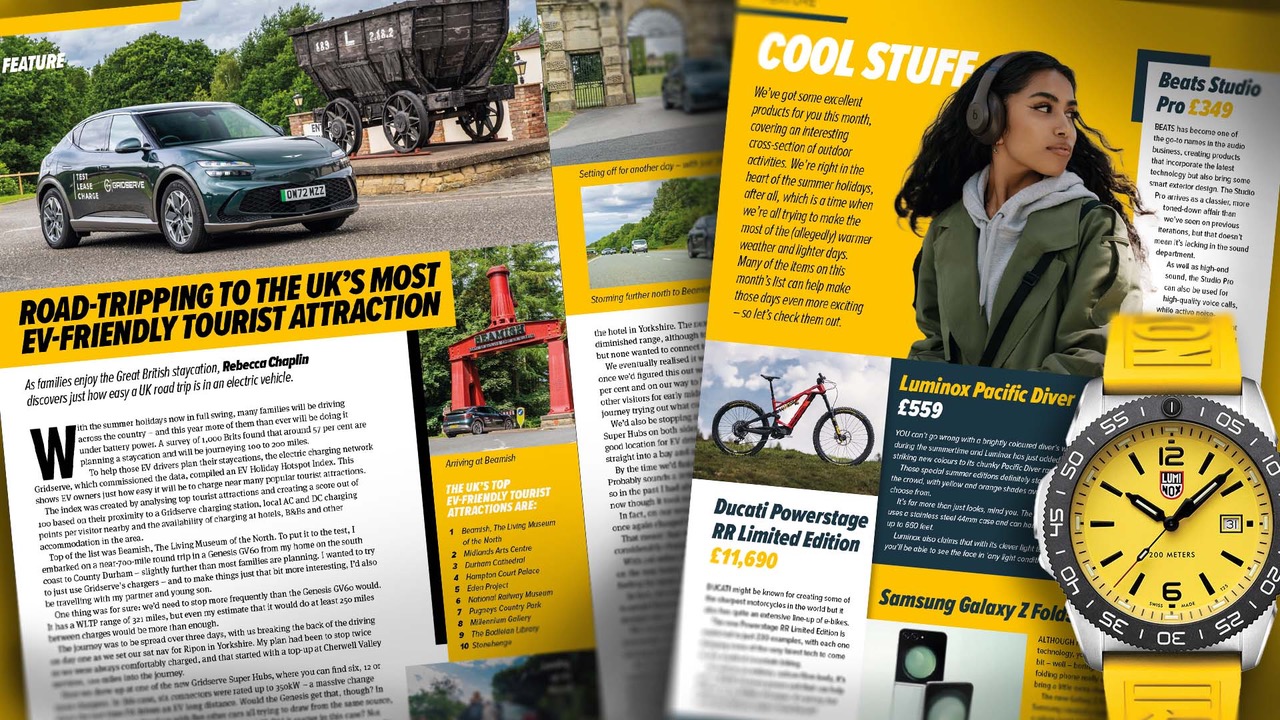 Car Dealer contributing editor Rebecca Chaplin went on a near-700-mile round trip in a Genesis GV60 to test Gridserve's holiday hotspot index that aims to show EV owners how easy it is to charge near many popular tourist attractions this summer. How did she fare? Find out here!
Plus, we bring you more cool products to spice up the summer season even further!
Columns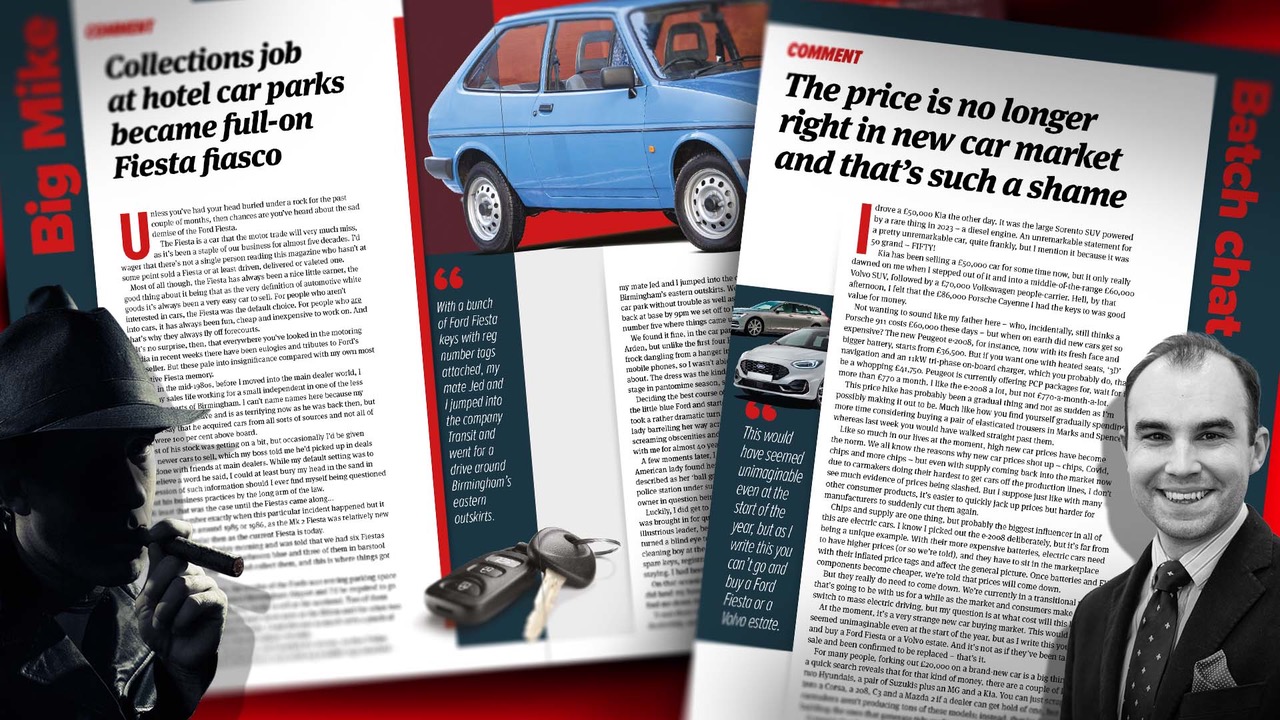 James Batchelor bemoans the exorbitant price of new cars that seems to have happened surreptitiously
Meanwhile, mystery columnist and car dealer Big Mike recounts how blissful ignorance ended up with him being surrounded by police cars!
Round-ups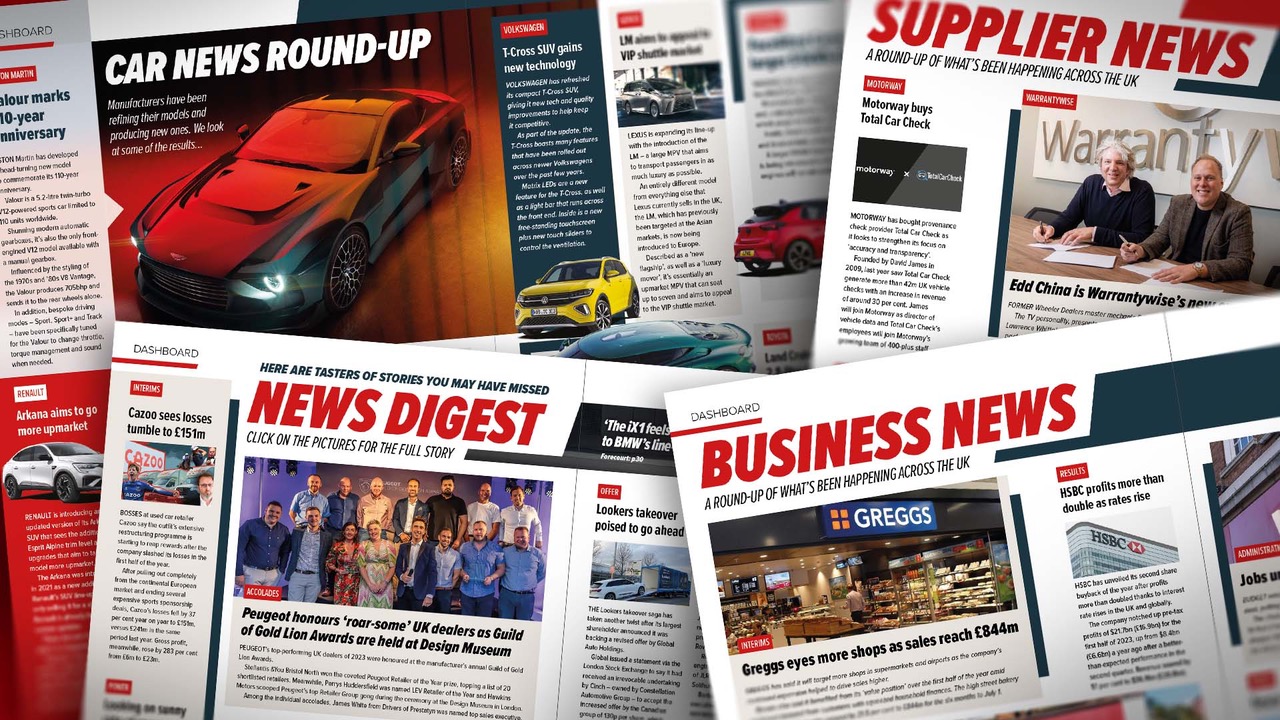 Our four-page news digest has loads of the biggest automotive industry stories in bite-size pieces. And if you want to read them in full, simply click on the boxes!
There are business and supplier updates as well, plus a look at what car manufacturers have been up to recently.
Also inside…
In our regular finance section, First Response digital marketer Richard Pygott tells how team effort plus the trust of dealers have together proved to be a long-running winning formula.
All this is just a taster of what's in the 52 pages of issue 186 of Car Dealer – which you can read and download for free via Issuu.
How to read and download the magazine
The easiest way to access it all is by clicking on the digital magazine below.
For a quick video on how simple it is to read Car Dealer online, click below:
Want to read it on your mobile device? It's also viewable in the Issuu app, both for iOS and Android. Switch your notifications on and you'll get an alert every time a new magazine is published.
Want to make sure you're kept informed about new magazines being published? Subscribe to our email newsletter and you'll be contacted as soon as each issue is released.
And for daily breaking news updates, join our WhatsApp group to get them sent straight to your phone.
Email us via the website here to get a link to join.