TESLA owners have criticised the electric car firm for its 'terrible' decision to lower the prices of its cars by tens of thousands of pounds.
Last week the firm announced it was slashing the prices of its Model S and Model X by up to £40,000 after changing the specifications of its range slightly.
The American firm previously named its models after the battery pack fitted – with variants known as the 75D, 100D and P100D. However, the models are now known as the Standard Range, Long Range and Ludicrous Performance.

Previously, a Model S P100D cost £131,305, but since the change, an equivalent Ludicrous Performance version now costs £83,300, an incredible saving of £48,005.
This is fantastic news for anyone considering a new Tesla but many current owners who have recently bought a Model S or X feel disappointed by the decision.
Speaking to the Press Association, Justin Hammond, who picked up his new Model S 75kWh eight weeks ago, said he no longer trusted the brand.
'The decision to slash prices of new models has put me off Tesla. I don't trust it anymore and I'm concerned at what the firm will do next. I'm very annoyed and I think this [decision] is terrible.'

Hammond said that because the price of the 'Long Range' model has been cut by £20,000, the price is now the same as what he paid for his 75 model.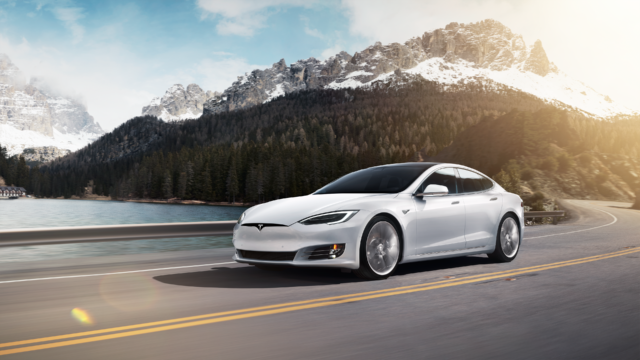 He added: 'I would take legal action if I could. I think we are due some money or an upgrade definitely.'
Current owners have expressed anger at the decision on social media and dedicated message boards for Tesla drivers, questioning if this is how the brand 'should treat customers' and whether this was 'a mistake' when the news first broke.
One owner, known as 'thegruf' on the Tesla Motor Club forum's UK and Ireland page, said he was currently in the process of selling his Tesla and that the value of his car had dropped by around £25,000 since the decision was announced.
However, many existing owners have said this only encourages them to buy again.
Elon Musk, the firm's founder, tweeted that owners who missed out on the price decrease would be able to save around £4,500 on Tesla's semi-autonomous Autopilot driving system.
If you bought a Tesla before yesterday's price reduction, you can have Autopilot or full self-driving at half normal cost (up to $6k less) https://t.co/2cKXmmSsJa

— Elon Musk (@elonmusk) March 2, 2019
He added within the thread that Tesla is 'trying to make EVs and autonomy more affordable over time' and that it would 'kill the company' to retroactively offer earlier buyers the savings.
We're trying to make EVs & autonomy more affordable over time. This is the right thing to do. However, we cannot then also retroactively make earlier buyers whole without killing the company.

— Elon Musk (@elonmusk) March 2, 2019
However, Tesla confirmed that buyers are able to cancel an existing order and reorder to benefit from the new pricing.
MORE: Fire breaks out at Tesla showroom and service centre
MORE: Future of Tesla stores in UK and Ireland unclear following closures announcement
MORE: Animal charities have 'serious concerns' over Tesla's Dog Mode