Tesla has been ordered to stop making 'false advertising promises' by a German court over its Autopilot technology.
In a move that shows the old guard of the automotive industry is fighting back against Tesla, the case was bought by the country's competition watchdog and funded in part by German car manufacturers.
The major setback for Tesla means the electric car company can no longer use the phrases 'full potential for autonomous driving' and 'Autopilot inclusive' in its adverts in the country.

The court statement said: 'Using the term Autopilot and other phrases suggest the cars were technically able to drive completely autonomously. Additionally, it is claimed that would be legal in Germany, which isn't the case.'
The decision bans Tesla from repeating the claims in future. The car maker can still appeal the decision.
Responding on Twitter, Tesla boss Elon Musk said the technology had been named after a term used in aviation.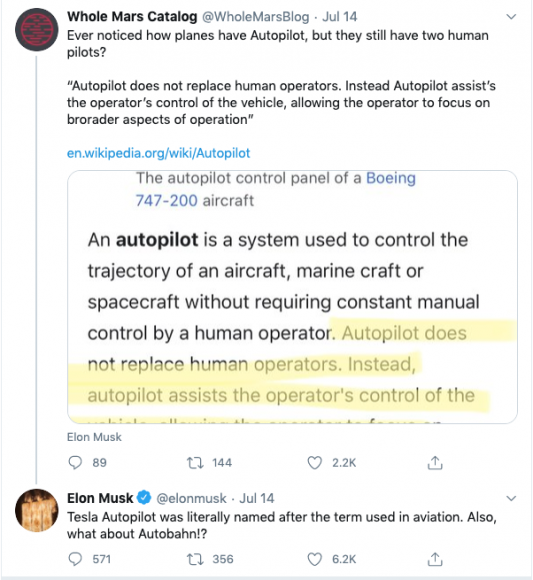 It is not yet known whether the ruling will change the way the manufacturer advertises its technology in other countries.

Tesla said it informs customers that its automated driver assistance technology was not a fully autonomous system and that the driver had to still be in control of the vehicle. 
In June, reports emerged that Musk reportedly flew into Britain on his private jet to assess land near Bristol as a potential site for a new car and battery plant.
He is currently building a new factory in Berlin as it looks to increase its market share in Europe.
The firm's Model 3 has consistently featured in the top 10 best selling cars since April as it continued to register models and deliver to people's homes during lockdown.
In April, at the height of the restrictions, Tesla topped the best selling car chart with its Model 3 registering 658 sales.
Obviously, the month was an anomaly, but despite this the Model 3 has been creeping up the sales charts as more supply arrives from the US.