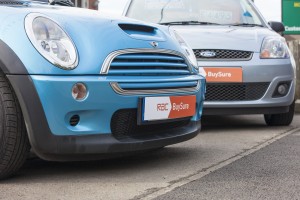 TODAY marks the start of the national consumer launch for the RAC's BuySure programme – and the level of interest from car buyers in the scheme is expected to skyrocket.
Today's launch marks the latest stage in the development of the RAC's offering. As well as being known as the motorists' champion, the world-famous organisation is increasingly being seen as a hugely valuable partner for dealers.
Highlights of the consumer BuySure launch include the placing of adverts in a wide variety of national news outlets and on radio – helping to drive awareness.

In addition, an exciting competition is being held across all RAC Approved Dealers, promoted heavily by the RAC's social media specialists.
This will give anyone who buys a car from an Approved Dealer from today until May 15 the chance to enter a draw to win £8,200 – a figure based on the 82-point preparation standard that is a key part of the RAC BuySure proposition.
Increased profits
For dealers, BuySure means enhanced profitability. RAC research has shown that during the successful trial period of the programme, RAC Approved Dealers retained up to £300 per vehicle by fully explaining the benefits to the customer.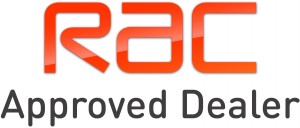 The RAC recognises car buyers want exceptional peace of mind when buying a used vehicle. Every year, millions of its members look to the organisation to advise them on how they can make that all-important purchase with confidence.

Chris Woodhouse, the RAC's chief executive, explained: 'The OFT says about a quarter of the car parc in the UK turns over each year.
'We have eight million members, which means that around two million of our membership base are likely to be in the market to buy a vehicle in any one year.
'We think we have an obligation to them and also our non-members, given the trust there is in the brand, to try to put them in the best possible place in terms of getting them a vehicle they are going to be happy with.
'So, with the RAC BuySure programme, we are simply trying to make motoring safer, easier, cheaper and more enjoyable for our members.'
In launching RAC BuySure to consumers, the RAC is effectively putting them in contact with dealerships that share its passion for quality, integrity and exceptional customer service.
This means dealers can also expect to attract customers from further afield, increase their warranty upsell and also drive up sales overall.
To find out more about how to become an RAC Approved Dealer click here.
And check out a special four-page feature on RAC BuySure, which appears in Issue 86 of Car Dealer, published next week.
MORE: Brave Wessex Garages trio get ready for charity skydive
MORE: Volvo showrooms to have a bright new look
MORE: New S90 will be something special, says Volvo chief
On SuperUnleaded.com: We played with a BMW i8 for a week, here are our favourite bits