THEY'VE finally arrived! Yes, the inaugural Car Dealer Magazine Aftermarket Excellence Awards are taking place tonight!
Presented in association with the RAC Approved Garage Powered By Autofirst Network partnership and taking place at the Spinnaker Tower in Portsmouth – which has provided the perfect setting for Car Dealer Power – the glittering ceremony will recognise the best and brightest businesses and individuals working in a truly tough industry.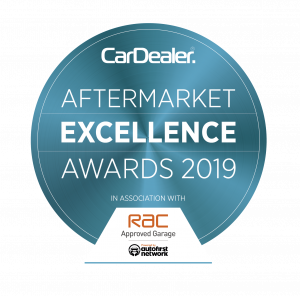 With Autologic as a key partner too, the awards – the latest to be added to the Car Dealer honours stable – have been created to shine a spotlight on service and repair professionals and business owners alike, letting them demonstrate exactly why they are the best at what they do.

Rebecca Chaplin, editor of Car Dealer Magazine, said: 'I am really looking forward to tonight's awards ceremony. It's something we've been planning for months and I can't wait to hand over the trophies and certificates.
'It's always exciting to add a new event to the Car Dealer calendar and we are sure the Aftermarket Excellence Awards will be a great success. The team and I look forward to seeing all our guests this evening. Good luck to everyone who is in the running for a gong!'
Adam O'Neill, the RAC's network propositions manager, said: 'We're thrilled to be closely involved with the Aftermarket Excellence Awards. It's high time the sector received the recognition it deserves. Winning an Aftermarket Excellence Award is sure to give any garage a huge boost.'
The winners and highly commendeds will be featured in issue 133 of Car Dealer Magazine, published next month.

Pictured at top: Attendees at last year's Car Dealer Power
MORE: Revealed – The businesses in the running for an Aftermarket Excellence Award
MORE: RAC and Autofirst join forces to create UK's biggest independent garage network