Toyota has hinted that its iconic Land Cruiser could have an electric future with the release of a striking new concept.
Named the Land Cruiser Se, the experimental car sees the famous model adopt a fully electric powertrain for the very first time.
It comes after the Japanese brand revealed the new incarnation of the famous off-roader, which will feature a range of traditional powertrains.

With several carmakers killing off their most famous nameplates ahead of going all-electric, there had been some concern that the Land Cruiser could also be on the way out over the coming years.
However, the Se would suggest that the much-loved model is here to stay and will be able to adapt to the eco-friendly age.
The concept shuns the more retro-inspired design of the diesel-powered model in favour of a far more futuristic aesthetic. With crisp lines and a sharp, upright look it appears closer in design to many of the current crop of electric-powered SUVs.

It also has a full-width light bar at the rear, which is a common feature among many of the latest EVs.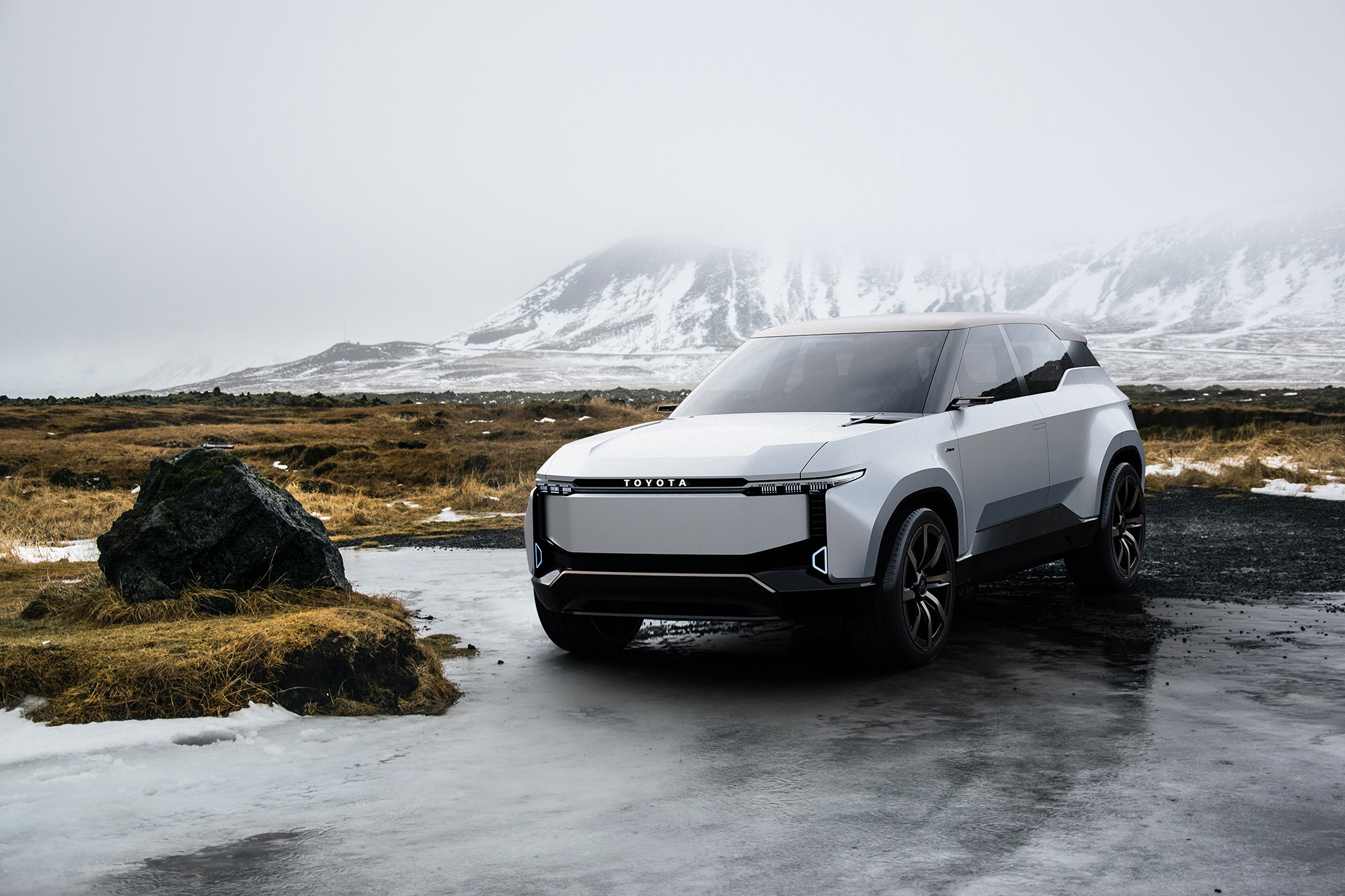 Elsewhere, it incorporates three rows of seating offering space for up to seven people, while the electric motor's quietness 'helps create a comfortable cabin space when driving in urban areas and other on-road situations', according to Toyota.
It also uses a monocoque design – rather than the traditional ladder chassis of the upcoming diesel version – which would point towards a more road-comfort-focused setup.
Toyota has yet to give any full details about the Se's range or performance but has stated that it'll measure in at 5,150mm long and 1,990m wide, putting it close in size to the 'regular' Land Cruiser which is currently on sale in many parts of the world.
The Se is set to make its debut at this week's Japan Mobility Show in Tokyo, alongside a number of other concepts from Toyota.