Trading Up is our regular feature via which we are aiming to raise as much money as possible for Great Ormond Street Hospital by eventually buying and selling a supercar.
Andy Entwistle spends £200 and hopes to double his money…
The Americans have a saying: 'Go big or go home'. They also say 'double or nothing', 'have a nice day' and 'would you like that supersized?', but I digress.

Well, I haven't gone big, but I've also not gone home. Instead, I've decided to do what those Americans who frequent Vegas know only too well, which is double or nothing…  Don't get me wrong, I'm not betting all our cash on black. Rather, I'm putting a small amount of it on red – a small red Saxo to be precise. And when I say small, I mean small … it's £100.
I found a 2000 Saxo 1.1 on Sytnerweb which had low mileage and an even lower number of bids – well, zero bids to be precise. I stuck in one of those cheeky 'I'll give you 75 quid for it'-type bids and the auction ended without the reserve being met.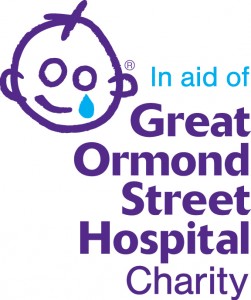 The following morning while filling up our long-term S7 (a very regular requirement) I got a call from Leeds VW. What's the chance of you making it £100? they asked. To be honest, I couldn't remember much about the car, but then I thought: well, it's a small car, with only 50k on the clock, MOT and runs okay – yes, for £100, I figured I couldn't go too wrong. Worst-case scenario is we can break her for more, surely!
So I paid another £100 to get her down to Gosport and, a couple of days later, she was driven into the Car Dealer HQ.

So, what do I know about her now? Well, I read the auction notes as soon as I got to the office – and I'm already starting to regret my impetuous nature, if I'm frank with you. Every panel has been 'personalised' and apparently if you lock the car the only way in is through the boot.
But it's a 1.1 with low mileage. Every new driver's dream, surely? I figure a clued-up parent of a new driver will pick her up battered and allow their offspring to master the art of driving without worrying about the odd ding before buying them something decent. At least, that's my logic. Surely I must be able to double the £200 outlay?
I'm going to sort out the locks, give her a good clean-up – courtesy of those nice people at Simoniz, who've delivered a box of cleaning goodies for us – and then see if any of the personalisation can be improved with a rubber mallet before I stick her on the web at £595…
In other news, we have a very purple early MGF, which was bought for our Bangers4BEN event.
I was assured it had recently had the head sorted. Yup, you guessed it – it overheated on the way down to Gosport. I'm already starting to think that maybe travelling 1,400 miles across Europe in this is foolish, even for me, so it may find itself being sorted and then repurposed for Trading Up. Next step is to get an opinion on her before we decide…
MORE: SMMT urges calm following VW emissions scandal
MORE: Who's got the best used car customer care?
MORE: TMS Motor Group keeps it in the family
On SuperUnleaded.com: Mitsubishi Evo driver fails at overtaking biker