CUSTOMER care is all-important. It stands to reason that if somebody thinks they haven't been treated well, they're highly unlikely to spend more money with you.
So, do you go that extra mile to make sure your customers are completely satisfied? Well, our immensely popular and industry-respected Used Car Awards give you the chance to prove it to the world.

Last year, the Best Used Car Customer Care category, sponsored by First Response, was won by Croydon-based McCarthy Cars – for the third year on the run. But do you reckon you've got what it takes to topple them and take their crown?

Our Used Car Awards celebrate and recognise the best in all kinds of areas in the motor industry. And what makes them so special is that they come from the industry – and peer recognition is priceless.
This year's event is to be held at The Brewery in London on November 30 and hosted by TV's Wheeler Dealer himself, Mike Brewer.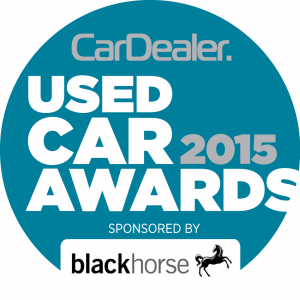 The 20 categories for this year's Used Car Awards, which have the hashtag #UCAwards, are listed here, and you can make your nominations very quickly and easily via this link – but make sure that you supply lots of detail about what makes you the best.
The deadline to submit your entries is October 22, and shortlists will then be drawn up by our judging panel, headed by Brewer. Don't delay and risk forgetting, because you'll then miss out on the chance to show everyone how good you are.

Tickets for the black-tie event – the perfect opportunity for an office Christmas party! – can be ordered via the nominations link, as can top accommodation deals that we've negotiated for you. Alternatively, call the Car Dealer team on 023 9252 2434 to book. But hurry, as they all sold out very quickly last year, leaving some very disappointed people.
MORE: TMS Motor Group keeps it in the family
MORE: Revelations over VW and Audi emissions cheating 'could damage brand and used values'
MORE: New AA Garage Guide puts emphasis on quality
On SuperUnleaded.com: Megane learns to fly at green hell