TWO dealer groups have announced major showroom plans for Bolton. 
Arnold Clark is to move into a site that once served as a Toys 'R' Us store, while Swansway is to increase the size of its Honda franchise in the town, reported the Bolton News.
The new location for Arnold Clark is at Trinity Retail Park – a stone's throw from the town centre – and will serve as one of the firm's Motorstore locations. 75 jobs are to be created thanks to the arrival of the dealership.

Refurbishment work is ongoing at the site after Toys 'R' Us folded earlier in the year and all its stores were closed.
The Arnold Clark showroom is due to open before the end of the year.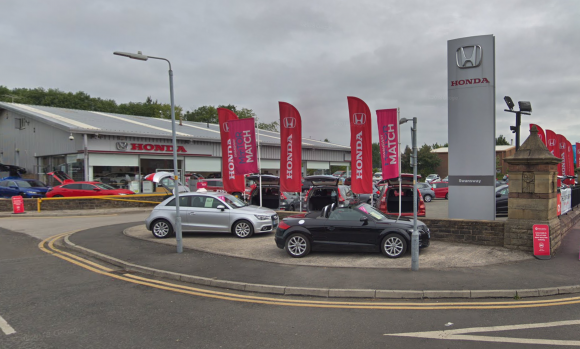 A mile away in Folds Road, Swansway's Bolton Honda dealership is set to expand, with a planning application submitted to demolish a building in favour of 50 external display spaces.
Swansway co-founder Michael Smyth has close ties with the town, having previously founded RRG, a regional firm whose roots lie with the town's long-standing Radcliffe Road Garage.

Son Peter, who co-founded Swansway along with his brothers and father, told the Bolton News: 'We are really pleased with our investment in Bolton. There's still a close affiliation. My father's still a proud Boltonian and we still have a strong relationship with our colleagues at RRG.'
MORE: What the budget means for car dealers
MORE: Car dealer Hatton Garden heist member loses challenge over £6.6m payback order
MORE: New family of low-emission Ford petrol engines begins production – as Jaguar line is temporarily halted