It has adorned countless iconic models down the years but Volkswagen's legendary GTI nameplate has never been seen on an electric car… until now.
Over the weekend, the German brand revealed a sporty new concept car at the Munich Motor Show which sees the famous nameplate dragged into the 2023.
Bosses say the new ID. GTI will eventually be put into production and be 'built as a sports car for the electric age that is suitable for everyday use'.

The news represents the biggest change for the GTI brand since it was originally launched with the 1976 arrival of the MkI Golf GTI.
Since then, the name – which stands for 'Grand Touring Injection' – has appeared on some of the best hot hatches of all-time and is a byword for affordable yet exciting motoring.
Now, nearly half a century on, it has been applied to an EV for the very first time with the final word of the name now changing to 'intelligence' on electrified models to reflect the change.

Based on the ID.2all concept revealed earlier in the year, the firm says this model is the 'perfect starting point' for the GTI because of its targeted €25,000 (£21,420) price and front-wheel-drive layout.
Volkswagen says the way the car has been setup allows it to have traits of 'historical GTI' models, including its steering, sound experience and simulated gearshift points.
Thomas Schäfer, chief executive of Volkswagen, says that 'production has already been decided' for the concept car.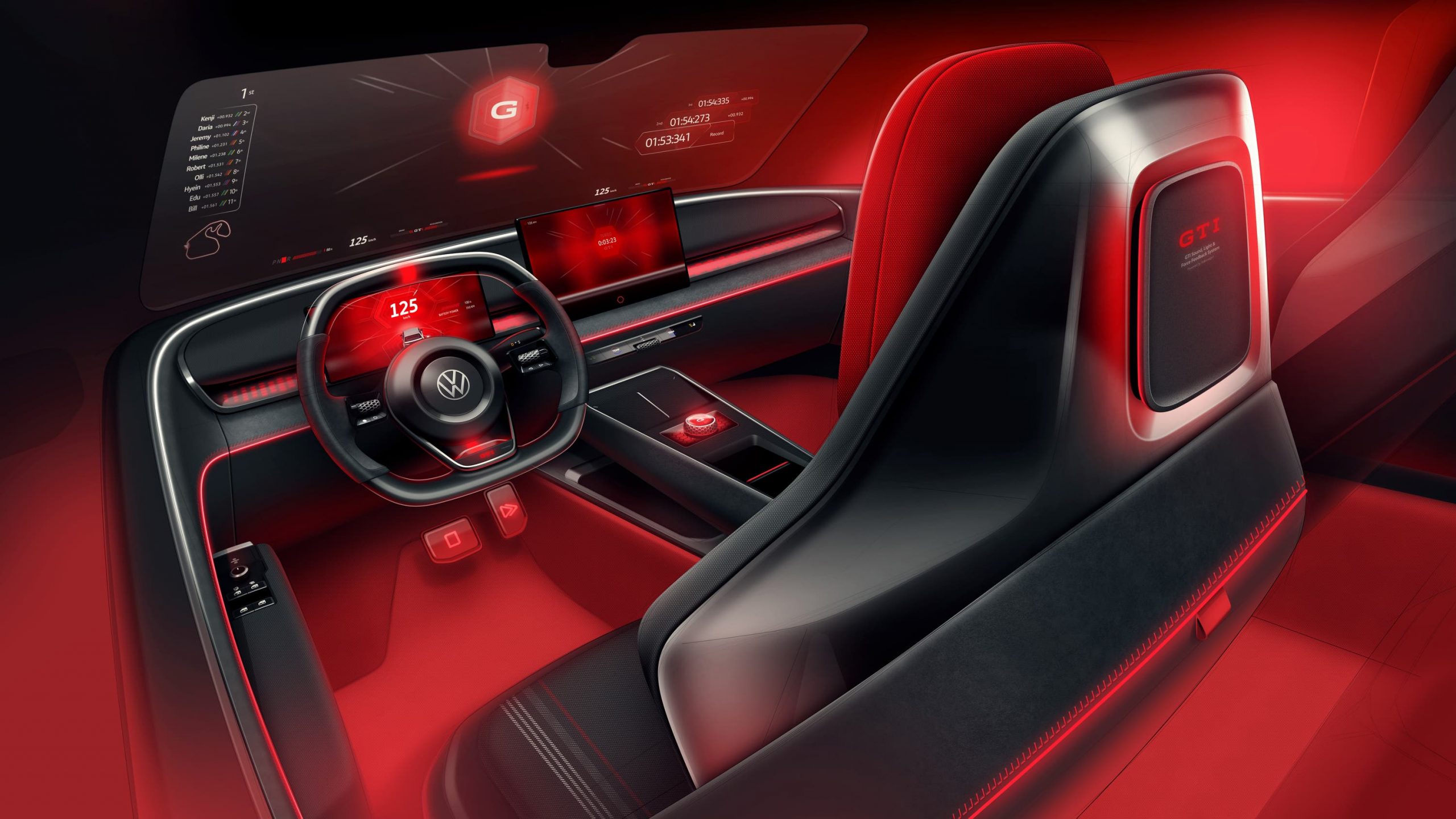 At just 4.1m in length, the model sits between a Polo and Golf in terms of size, with the concept rides on large 20-inch alloy wheels and features short front and rear overhangs.
Trademark GTI styling features such as a red grille surround and red GTI lettering remain, with prominent side skirts and a rear spoiler helping to give it a sportier look than the ID.2all concept.
The interior images shown so far are purely sketches, but shows a steering wheel with a 12 o'clock marker, while the classic golf ball gearknob has evolved to become an 'Experience Control' button in the centre console.
Volkswagen has also kept the classic Tartan seat pattern for the concept car, but reinterpreted with a modern chequer pattern.
The firm is yet to announce any powertrain details, but a production version will likely produce between 250bhp and 300bhp to keep the ID.2 GTI affordable.
Pricing is also as yet unknown, though the regular ID.2 is due to launch at some point in 2025.