Volkswagen isn't abandoning the estate car just yet as it has revealed the new ninth-generation Passat.
Set to be only available in the UK as a wagon, the new 2024 version will also indirectly replace the Arteon, hence its sleeker styling than the outgoing model
It's grown in size by 15cm – now measuring nearly five metres in length – with much of that space going into improving rear seat space. The boot has increased in size to 690 litres too, 40 more than before.

Inside, the Passat's cabin is dominated by a large touchscreen, measuring 12.9 inches as standard, but upgradable to a huge 15-inch unit. Both run Volkswagen's latest MIB4 software.
Volkswagen says it has worked hard to lift the cabin quality, with higher-end materials used along with new technology such as an illuminated dashboard panel trim, configurable in 60 different colours.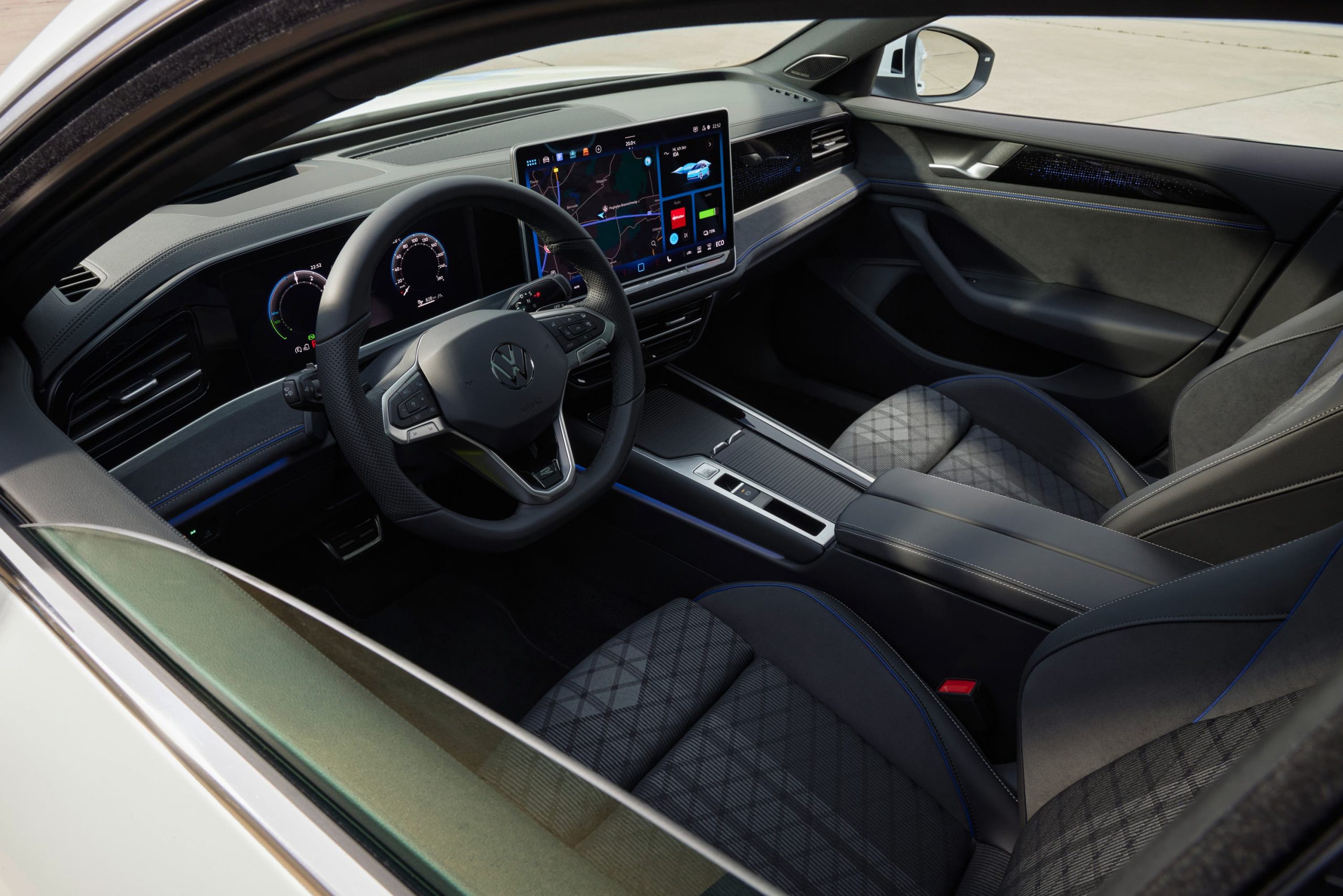 Other highlights include massaging front seats, while the gear selector (all new Passats will come with an automatic gearbox) is mounted to the side of the steering wheel.

The Passat will continue to be available as a petrol, and diesel – which is said to still be in-demand Europe-wide – as well as a plug-in hybrid. There are changes, however, with mild-hybrid technology available on the Passat for the first time.
Volkswagen is also introducing a new plug-in hybrid, which uses a 1.5-litre petrol engine as its base.
A large 19.7kWh battery is said to allow for a range of 'around 100km' (63 miles) on a full charge. Customers will also be able to DC rapid charge it. Two versions will be available, predicting a combined 201bhp and 268bhp.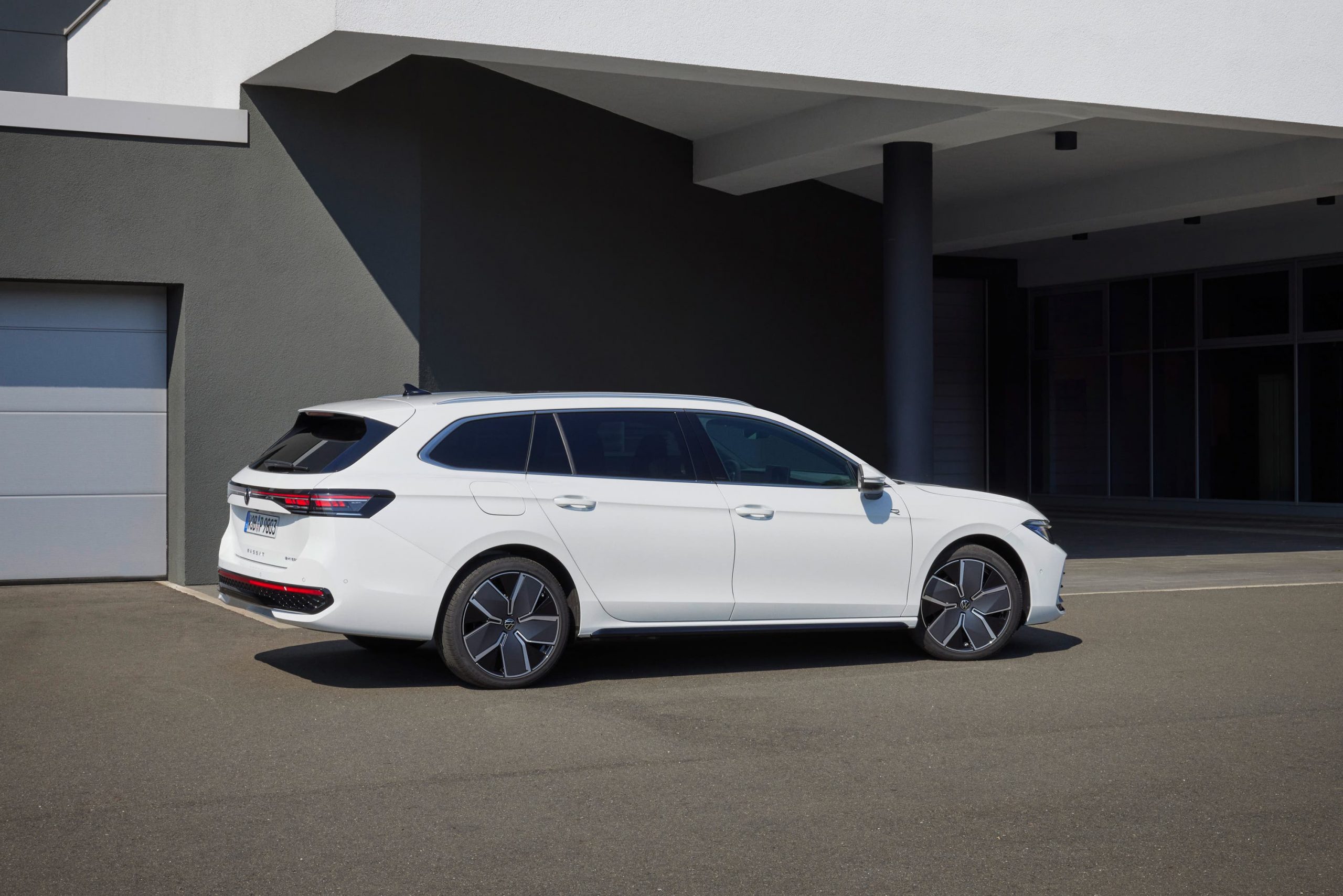 Due to the popularity of the Passat with UK fleet customers, it's expected that 80 per cent of models sold will be a plug-in hybrid, owing to attractive company car tax.
This new Passat is likely to be the last, with Volkswagen seeming to have no plans to make it available as an EV in the future.
It will make its public debut next weekr at the Munich motor show, with a launch planned for early 2024, with prices set to start from around €40,000 (£34,260) in Germany. Full powertrain and trim details will be announced nearer the time.