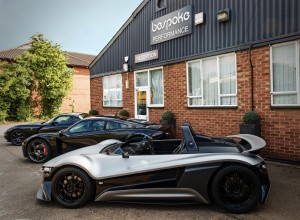 THE VUHL 05 street-legal lightweight supercar is now on sale in the UK, following the appointment of the marque's first European dealer – Bespoke Performance of Ware, Hertfordshire. 
Well-known to generations of TVR and Noble enthusiasts, Bespoke Performance has a long and varied history dating back to the days of John Britten Garages and the ensuing TVR Centre.
The rebranding and move from Barnet to Ware was completed in 2011 and the company now boasts 10,000 sq ft of smart sales and service premises.

VUHL co-founder Iker Echeverria said: 'We naturally researched many options for our first dealer. A number of outlets met our criteria for technical ability, but Bespoke Performance won us over with its unique level of passion, and its commitment to the discerning area of the market at which our product is aimed.'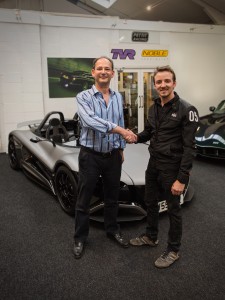 Dr Mark Kent, Bespoke's sales director, said: 'We have long since searched for a niche product to complement our established relationships with the TVR and Noble brands, and the VUHL is the first to match all our criteria.
'We have been bowled over by both the level of professionalism exhibited by this new manufacturer and the build quality of its first model.'
The first opportunity to see the VUHL in competition will be at the Brighton Speed Trials on Saturday, September 5. Designed as a road-going track day car, it should be more than at home on this, the oldest of all straight-line sprint courses.

A little later, the much-vaunted Kop Hill Climb being held at Princes Risborough over the weekend of September 19/20 will be the public's first opportunity to get up close and personal with the 05 in full street-legal form.
Our pictures show a VUHL 05 at Bespoke Performance and the company's sales director Dr Mark Kent (left) with VUHL's co-founder Iker Echeverria.
MORE: Motor Codes issues warning over dispute resolution
MORE: Big Motoring World creates 300 new jobs as it expands
MORE: Motors.co.uk promotes new monthly payment functionality
On SuperUnleaded.com: Bits of Renault Megan melt in the sun