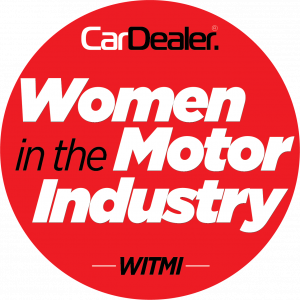 WHO says there aren't enough women in the motor industry? At CDX, the Women in the Motor Industry breakout session is one of the most popular around and packed with those of the fairer sex who've carved shining careers all over the trade.
This year our panellists will be taking questions from the audience, as well as discussing their personal experiences. There's an opportunity to get your voice heard in our session too, as Woman of the Year. Read on to find out how to take part.
Our panel will be hosted by none other than Julia Muir, who is the CEO of Gaia Innovation Ltd. She has more than 25 years' experience in both automotive retailing and manufacturing. Muir also founded The 30% Club – a group of CEOs and MDs who campaign to close the gender gap in the industry.

Melody Munday, who appeared in ITV's Deals, Wheels & Steals, will be joining the panel to answer questions on her career and share her ideas on the changing attitudes to women in our industry. Munday set up her own car dealership and was head-hunted for the TV show, where she was pitted against all-male competitors in an auction-to-sale competition.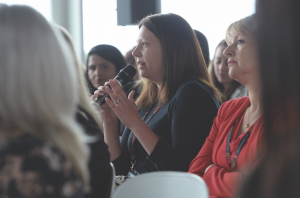 Automotive client partner for Facebook and Instagram Anita Fox will be talking about her career in the motor industry – having worked for big brands Jaguar Land Rover and Volvo. She was head of global marketing communications for Land Rover, was in charge of UK brand experience at Jaguar and was head of marketing communications for Volvo both in the UK and across Europe.
Sales and service director at Auto Trader Le Etta Pearce has been with the company for more than two years but has also gained a lot of experience around the industry, previously working for Manheim and Ford. Gemma Heathcote, marketing manager at GardX, started with the company as a graduate. She'll be sharing her story about coming into the industry, how she ended up working with the motor trade and whether it was what she expected.
If you know a woman in the industry who you feel should be recognised for the work that she does, you can nominate her for the title of Woman of the Year, and she'll be invited to take part in our panel. We want to hear who you think deserves this award and why, and you can nominate them by filling out the form at Car DealerExpo.co.uk/WOTY or by tweeting us at @CarDealerMag.

MORE: PM set to hold Vauxhall talks with PSA chief executive
MORE: PSA Group's underused factories could swallow up UK production
MORE: Vauxhall workers highly valued, minister told at talks on takeover plan
On SuperUnleaded.com: Mike Tyson's F50 Expected To Be A Knockout At Auction