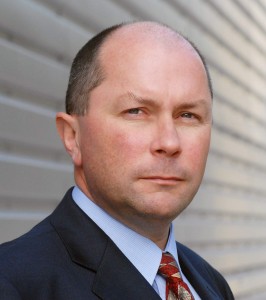 TIM ZIMMERMAN has left his job as managing director of Peugeot UK to join General Motors.
As president of its south-east Asia operations, he is now responsible for GM's expanding presence in the region and is based at the company's new Singapore headquarters.
Marcos Purty, 42, has been appointed managing director, GM Thailand and Chevrolet Sales Thailand. He will lead GM's operations in that country and be based in Bangkok.

Stefan Jacoby, head of GM's international operations, said the company was 'undergoing a transformation that is committed to driving the region and all of our markets toward long-term success'.
He added: 'Tim and Marcos are two experienced industry professionals with a great knowledge of the business.'
Zimmerman, 49, pictured, had worked for PSA Peugeot Citroen since 1986 in vehicle and parts sales, marketing and management in the UK, France, the Netherlands and China.
As UK MD of Peugeot, he recently took part in Car Dealer's Automotive Influencers feature, in which he said Peugeot dealers had a lot to look forward to in 2014.

Zimmerman's replacement has been named as Stephane Le Guevel, 46, as we reported last month.