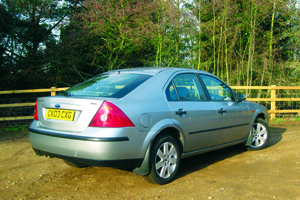 WITH the Merc down the road and some cash burning a hole in the Brewer wallet, it was time to put the feelers out for a new bargain buy.
The answer came quicker than expected and was again Ford-shaped. Another Mondeo, but this time a 2003 2.0-litre TDCi Graphite limited edition hatchback.
Like Anne Robinson's face it had lived a life, with various war wounds on the front bumper, a rather leggy 133,000-miles on the clock and no history. But what got me counting the notes, was the long MoT 'til March, tax 'til April, a recent service and my trade mate wanted just a monkey for it.


Knowing that even miley Mondeo diesels are worth a bag of sand, I trusted my mate that it drove well, paid the money and headed for home. Thankfully, a trip round the M25 revealed no horrors apart from wonky wheels at the front needing a good balance.
When I got back to Brewer Towers, I thought I'd give the Mondy a quick wash and check it over. A look in the boot revealed no spare and there was a disappointingly poor repair on the driver's side wing. Still, I reckoned it was easily worth £900 of any punter's money. Whilst it was clean, I took a cheeky photo and I don't really know why, but I put it on Face Twitter. Anyway, whilst me and Mrs Brewer were out that evening, I got a message from a dealer mate Neil, who was looking for a cheap runabout for his sister.
Turns out Emma, Neil's sister, was keen too, as the Vauxhall Signum she'd recently bought had gone bang. So they arranged to come down and look the following evening. Anyway, I wouldn't buy a car on a freezing cold, dark winter's night, but this didn't put Neil and Emma off. I can't lie, but watching Neil go over every inch of the Mondeo in car salesman mode really put me on edge – was he going to offer and would it be enough?
After a long discussion in their car, Neil offered me the £900 I wanted and asked if they could take it away the same night?

A £400 profit was exactly what I was after and this ranks as possibly one the shortest times I've ever owned a car. So with the Mondeo sold, what next? Matt Brown at Essex Ford had offered to find me a car before, so I gave him a bell. Just days later and as good as his word, he came up with a 2002 Vauxhall Corsa 1.2 SXi for £980, he even generously put six-months' ticket in it.
Anyway, I picked it up just before Christmas and apart from a service it seems a goodun, with just 77,000-miles on the clock.
I'll tell you about in the next report and will have hopefully sold it by then. This game's not over yet, Baggott, I'm coming for you!
Baggott's Story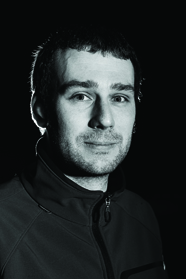 The new editor is NOT happy with me. Not only have I handed over the reins of this glorious motor trade publication to him in super quick time, but I've also failed to do absolutely anything with my £50 Car Challenge.
I say absolutely anything but I have done a bit. If text messages to your mechanic classes as a bit, then I've done LOADS of that. Matt the Mechanic still has custody of the classic (ahem) Metro I bought after a goading email from the one and only Big Mike. Problem was the little city car needed a bit of work. And when your mate is doing it alongside running his busy garage these things fall down his to-do list.
So far he's rectified the running problem and is working on a solution for the hazard/indicator switch which, and I assume this is a mechanic's technical term, 'is fooked'. He's found a new water pump, sorted the misfire and has welded the exhaust. British car manufacturing at its best, eh?
Now all that's left to fix on the C-reg motor is the emissions as it's, and here's another MattTheMechanicism, 'chucking out fumes like my dog'. Needless to say, I don't think we can sell a farting car so I'll let him get to work on that. Granted this may give Brewer a chance to catch up but I'm so far ahead does that really matter?