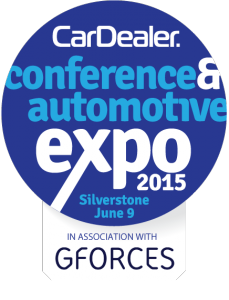 ONE of the key participants in this year's Car Dealer Conference and Automotive Expo on June 9 will be the Independent Garage Association.
Representatives of the association will be on hand at the Silverstone event to pass on advice and guidance on a range of subjects. The IGA will be taking up residence in an area known as 'Mezzanine One' with a commanding view of the conference expo area below.
Although their session will officially be for members of the IGA, anyone present at the conference is invited to drop in as much of the content will be relevant for anyone running an independent garage business.

The space will be open to delegates from 10am and the presentation starts at 10:30.
Among the presentation subjects will be the new online MOT system which will be live by September.
The MOT presentation will be given by the DVSA's trade engagement manager providing the latest information direct from the 'horse's mouth' and will be of interest to anyone selling, servicing or repairing cars – whether or not you are an MOT station.
The IGA team will also be keen to discuss the recent findings of a European Commission review into the way independent garages access vehicle repair and maintenance information.

The association has long been concerned that the independent garage sector faces a number of obstacles when getting hold of technical information from manufacturers.
Among the IGA representatives at the Car Dealer Conference & Automotive Expo at Silverstone on June 9 will be director Stuart James.
James said: 'This is an event we are very much looking forward to. Although we are hoping to see as many of our members as possible, we're also looking forward to meeting lots of new people.
'As the largest and most prominent representative body in the independent garage sector, we aim to support independent garages in all aspects of their business. We're looking forward to a busy morning doing exactly that – so do come and see us.'
MORE: Full details of this year's Car Dealer Conference 
MORE: Tickets are FREE for members of the motor trade
MORE: Twitter signs up to speak at conference and expo
On SuperUnleaded.com: May won't return to Top Gear without Clarkson