AUDI were delighted to pick up one of the most prestigious trophies at the Car Dealer Power Awards last night, as they were crowned Manufacturer of the Year.
It was quite a turn around for Audi, who not so long ago didn't enjoy the full support of their dealer network.
But Audi UK regional network development manager Scott Staines said the hard work in building a proper partnership between the network and the manufacturer was paying huge dividends.

'This is an award that is voted for by our dealers, and it means a lot to us,'he said.
'We know our dealers are the lynchpin of our business – they deal with our customers and our products every day – so to get support from them, and our products recognised, is absolutely delightful.
We are really focusing on working in partnership with our dealers, understanding their business and ensuring they understand our business and our needs, and viewing everything as a joint partnership.
'We want to sell more cars and look after our customers, and they want the same, so we're all working to the same goal.

'We also have a good range of products for dealers to sell.
'We have gone through some product changes this year – and will do next year, too – and the future is very bright. In the next three or four years, we will have refreshed the entire model range.
'For this year, the highlight for me is going to be the new R8 – the car is absolutely fantastic and will take our position in the premium sports car market even further. Alongside that we have the new A4, which is a core model for our range and hugely popular. The new model will exceed the old one, which has already performed really well for us.
'Beyond that we have the new Q7, the first of the model with e-tron with the hybrid electric and petrol engine, which is another exciting new product.'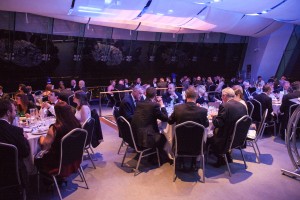 MORE: Car Dealer Power 2015: The winners are announced! 
MORE: Advice and guidance from the IGA at Car Dealer Conference & Automotive Expo
MORE: Shaggy dog story with a yappy ending…
On superunleaded.com – Man Ditches Old Minivan, Takes It To Scrapyard On His Trike