Here's your business, motoring and news round-up for Wednesday, August 12
UK to plunge into recession
Britain will be officially declared in recession for the first time since the financial crisis today when figures are set to show the pandemic sent the economy plunging by a record 21 per cent between April and June.
The Office for National Statistics (ONS) is expected to confirm the mammoth second quarter contraction, the worst in western Europe, and the UK's nosedive into recession after a 2.2 per cent fall in the first three months of 2020.

A recession is defined as two successive quarters of decline in gross domestic product (GDP), which has not been seen in the UK since 2008 and 2009 during the financial crisis.
UK-Japan trade talks hit blue cheese block
The terms of trade for Stilton have emerged as some of the remaining obstacles to a UK-Japan deal.
Both sides in the negotiations are committed to a trade deal being largely agreed by the end of August, but access for food and agricultural products is one of the outstanding issues.

A post-Brexit deal with Japan would build on the existing EU agreement, but the UK has reportedly pushed for better terms for blue cheese, with Stilton tariffs reduced from up to 40 per cent down to zero for an agreed quota.
Charge points five times greater than in 2015
The number of electric vehicle charge points has surged with a five-fold increase in five years.
Official figures show there are 18,265 public charge points in the UK, with 3,206 of these being rapid chargers. This marks an 11 per cent increase in the year to date.
Looking specifically at rapid chargers, the number has increased by 363 per cent. However, the Department for Transport says there is an uneven distribution of public charge points throughout the UK.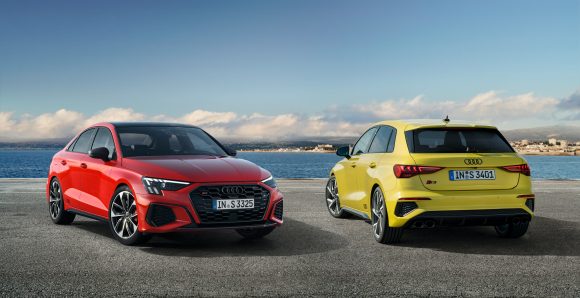 Audi reveals new S3 with 306bhp
Audi has revealed the new S3 in hatchback and saloon form, with a sharp new look and more power.
Under the bonnet sits a 2.0-litre petrol engine making 306bhp and 400Nm of torque, and it can accelerate from 0-60mph in 4.6 seconds and on to a top speed of 155mph. 
It also comes with a seven-speed automatic transmission and all-wheel-drive, which gets new dynamic handling control for improved performance.
Rail firms call for airlines and drivers to pay more tax
Train companies are urging the government to consider raising taxes on road and aviation fuel to cut carbon emissions and promote rail travel.
Industry body the Rail Delivery Group (RDG) wants a shake-up of transport tax policy, telling the government that road fuel duty has been frozen since March 2011 and jet fuel is exempt from tax. 
This, it says, is in contrast to levies on electricity used to power trains more than doubling in the past four years.
European markets shake off economic concerns 
The European markets surged higher as Donald Trump's order for pandemic relief measures lifted traders in the face of negative economic headlines.
London's markets shook off a continued rise in unemployment, although they slipped slightly later in the session to sit significantly below midday highs.
The FTSE 100 closed 103.75 points higher at 6,154.34 at the end of trading on Tuesday. The German Dax increased by 0.66 per cent, while the French Cac moved 2.41 per cent higher.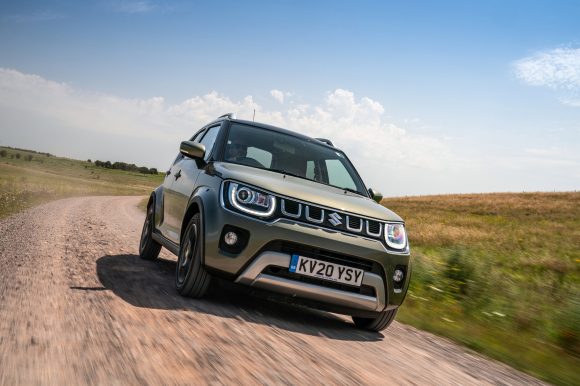 Suzuki gives the Ignis Hybrid a facelift
Suzuki has facelifted the Ignis Hybrid crossover with a new engine standard across the range, a fresh gearbox option, and a rugged look.
The hybrid powertrain has been updated with a new 1.2-litre petrol engine, which Suzuki says will offer better fuel economy and lower CO2 emissions. Further economy improvements come from an increased battery size, from 3Ah to 10Ah.
Furthermore, a new CVT automatic gearbox is available as an option on SZ-T and SZ5 trims with two-wheel-drive.
Vast majority of tenants still paying rent as usual, survey finds
Around 19 in every 20 private sector tenants are paying their rent as usual or have agreed with their landlord to pay a lower rent or defer payments during the coronavirus pandemic, a survey has found.
The findings, released by the National Residential Landlords Association (NRLA), indicate that 87 per cent of private tenants across England and Wales have paid their rent as normal throughout the pandemic.
An additional eight per cent said that they had agreed a reduced rent, a rent-free period or had made some other agreement with their landlord or letting agent.
NHS staff could 'silently' pass on virus
NHS staff should have regular tests for Covid-19, scientists have said, after a new study highlighted the proportion of staff who had the disease but showed no symptoms.
The new study found that one-in-six maternity health workers have had Covid-19. And one-in-three of these were completely asymptomatic – meaning they continued to go about their work as usual, potentially passing the virus on to mothers and their new babies. 
The new study, published in the journal Anaesthesia, examined infection rates among workers in two London hospital maternity units.
Joe Biden selects California Senator Kamala Harris as running mate
Joe Biden has named California Senator Kamala Harris as his running mate, making history by selecting the first black woman to compete on a major party's presidential ticket.
In choosing Harris, Biden is embracing a former rival from the Democratic primary who is familiar with the pressures of a national campaign.
The 55-year-old first-term senator is also one of the party's most prominent figures and quickly became a top contender for the number two spot after her own White House campaign ended.
Thousands could enter jobs market in coming months
Thousands of new people might start looking for jobs in coming months as a cohort of students and workers who lost their jobs after furlough come onto the jobs market.
The warning came as figures showed that many of the 730,000 people who have been taken off UK payrolls have not yet started hunting for work.
The UK's unemployment rate has not grown as feared, even as its employment rate dropped significantly since the beginning of lockdown, new figures showed yesterday.
Thunderstorms on the way
It will be hot and humid for much of England and Wales, says the BBC, but scattered thunderstorms will break out at times. For Scotland, storms will clear to sunny spells and it will be dry with sunny spells for Northern Ireland.
Tonight, Wales and the southern half of England will remain humid with scattered thunderstorms, locally torrential at times and Northern areas will be largely dry but with low cloud and mist.
Tomorrow, southern England and Wales will see thunderstorms spread northwards, with a risk of frequent lightning and local flooding.