Dealers need to act now to prepare for the withdrawal of the paper counterpart of the driving licence on June 8 – or face an unexpected administrative burden that could hit service and sales departments' performance. That's the uncompromising view of Dean Pipitone, director at leading dealer management systems provider, Cooper Solutions.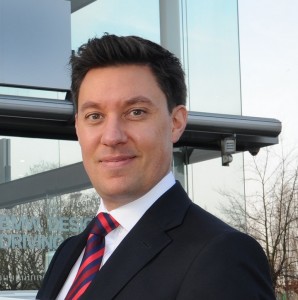 We work with more than 1,650 dealers across the UK, and we believe the vast majority of them are not fully aware of the implications of the withdrawal of the paper element of the licence on June 8.
Our feedback suggests few dealers have yet made any plans to manage the licence checking process as part of their duty of care and insurance responsibility. Feedback from dealers who insure customers on their own motor insurance policies suggests that as many as one in two are considering a move to alternative cover, to deal with the cost and administrative hassle created by the scrapping of the paper counterpart.

Clearly, insurers will expect dealers to carry out one of the available additional checks that replace the paper counterpart, some new, some existing. These options include a premium rate phone line, the View My Licence and Share My Licence portals or Access to Driver Data (ADD) and specialist solutions like that available within FullCover, Cooper Solution's comprehensive fleet management product.
The most pressing issue concerns dealers using their own motor-trade policies when loaning a vehicle to a customer or taking them on test drives. This will affect accompanied and unaccompanied demonstrations, as well as courtesy loans that are not insured using an external insurance policy provider. Thanks to our close ties to major insurers, we understand that presentation of the card alone will not be sufficient validation, even for an accompanied test drive.
I suggest dealers speak to their motor trade insurers and ask for written confirmation with respect to the paying of claims if the licence photo card has been checked, but eligibility to meet the policy terms and conditions has not been proven.
 We've been spending time assessing the real-world impact of these options for dealers and frankly, none of them makes life easier for busy motor retailers.

 Before using the Share My Licence option, a driver will need to go through the View My Licence portal, which relies on them knowing their National Insurance number, postcode and driving licence number. In reality, this presents a significant practical hurdle that will prevent dealers providing test drives to potential customers.
While the DVLA premium rate phone line is another option, this costs dealers 51p per minute and may face unprecedented demand as it copes with the estimated 10 million annual calls, compared to the current level of 2.5 million. Lastly, the DVLA has developed a secure online checking option for the motor industry (ADD), however this has significant set up costs, subsequent annual charges and substantial look up fees.
I believe that these imminent changes to driver licence checks will significantly affect dealers' processes, creating additional costs, inefficiency and frustrated customers, if not handled well.
While the DVLA has been doing its best to accommodate the government's digital agenda, the impact of the paper licence abolition has perhaps not been fully appreciated from a franchised dealer perspective. Having worked hard to develop systems to lessen the blow of the withdrawal of the paper element, dealers now have just weeks to prepare for the June 8 deadline.
 This significant change in the way dealers carry out their duty of care to drivers should act as a catalyst for change.Those dealers who have been ahead of the curve on this issue have taken it as an opportunity to look at the bigger picture and review their existing insurance arrangements.
 We're seeing more dealers moving away from their traditional motor-trader policy, back to an external insurance provider such as our FullCover product, which enables an immediate, free online driver check. Customers will receive a first-class experience at dealers using this system, as there will be no need to remember their NI number, no time spent viewing and sharing their licence details and no waiting for a premium rate phone call to be executed.
 Dealers will similarly improve productivity and efficiency, avoid unnecessary customer disappointment or delays and be confident they have a solution to all customer loan and demonstration requirements.'
MORE: Download issue 86 of Car Dealer Magazine FREE to your iPad
MORE: 439 dealers sign up for RAC's free used car portal
MORE: Jobs boost on the way as Hippo Group plans expansion
MORE: Those awful car colours of the 1970s are making a comeback
On SuperUnleaded.com: Some of the best and worst celebrity car nuts