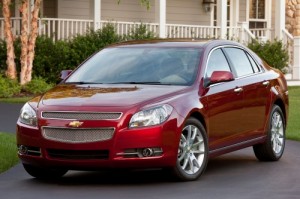 A 10-YEAR-OLD boy from Michigan, USA, ran over his younger brother in a car stolen from a dealership close to their house.
Amazingly perhaps, the younger boy, aged nine, survived his ordeal and was taken to hospital.
According to reports, the pair had twice stolen cars from the dealership in the village of Roscommon, about 200 miles north-west of Detroit.

On the second occasion, they took a 2009 Impala and a 2012 Malibu and damaged six other vehicles in the process. The exact circumstances of the subsequent accident are unclear but the nine-year-old was found underneath the Impala.
The 10-year-old is said to have driven over him inadvertently.
The alarming discovery was made by the boys' grandmother – both children live with their grandparents across the street from the dealership.
Detective Sergeant John Wybraniec, a spokesman for the local sherriff's office, said he didn't know how serious the youngster's injuries were, although they were not thought to be life-threatening.

Both boys have been spoken to by police. Charges are said to be 'possible but unlikely'.
MORE: Eye-popping sights at the Geneva Motor Show
MORE: Revenues at Lookers break through £3bn barrier as profits surge during 2014
MORE: Vantage Motor Group acquires its first Skoda dealership