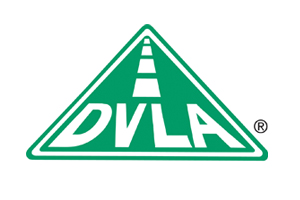 A BRADFORD car dealer has hit back at the DVLA, after the government body mistakenly raided his dealer premises. 
According to local newspaper the Telegraph and Argus, the organisation reportedly turned up with the intention of clamping and seizing the dealer's vehicles after the system flagged them up for no VED – despite the trade-owned vehicles not requiring valid tax.
Upon challenging the raid, owner Faheem Rehman – who has run the business for 35 years – quickly found himself being questioned by police officers who were called for 'back up'.

'It was busier than Trafalgar House, there were so many police,' Rehman told the Telegraph and Argus. 'We bought the cars legally at auction as trade and they are on my property – not in a public place. They don't have to be S.O.R.N or taxed until they are sold and taken on to the road. I know what I'm doing – I've been in this business long enough.'
Rehman also hit back at the DVLA for jumping to conclusions – understandably annoyed at the false accusations which were not only an irritation, but were potentially image-damaging to the dealership.
'They should have checked their facts before they came out on the job. It was just embarrassing for them and annoying for me – I was with a customer when they first arrived.
'I saw the DVLA van park up and I thought I was doing them a favour letting them use my land to check on passing vehicles but then one of my staff told me their were getting the clamps out. I had to stand between them and the cars and stand my ground until they realised they'd made a big mistake.'

A DVLA spokesman said: 'The DVLA is committed to reducing the level of vehicle tax and insurance evasion. VEAS supports the DVLA to achieve this objective.
'On this occasion, upon investigation it was confirmed that the vehicles in question were trade vehicles and so no further action was taken.'