The third round of the Close Brothers Motor Finance/Car Dealer Go-Karting Challenge took place last night at TeamSport Karting's Reading track – and there was some outrageous behaviour…
ROUND 3 of the 2019/20 challenge was one for the history books, with enough bumping, breaking the rules and black flags for the entire tournament, while for one team it almost spelled the end of their championship hopes…
The teams made their way to TeamSport Karting in Reading, meaning reigning champions Your Best Car were back at the circuit where they won the title in March. That didn't mean any of the other teams were going to give them an easy race, though.

Off the line, Team Your Best Car in Kart 4 worked their way to first position but Team Wheelbase were hot on their heels.
The battle for the lead was hard foug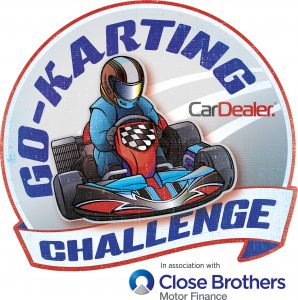 ht, with the Bournemouth High Performance kart setting the fastest lap of the race. Team Wheelbase in Kart 25 and Close Brothers Motor Finance in Kart 9 were also in contention to win, with the four leading cars within half a lap of each other for most of the race.
However, a penalty at 30 laps for Bournemouth High Performance (BHP) meant they had to come into the pits and pushed them down the field to fifth. They battled back up to second by lap 59 but a driver change less than five laps later sent them back down again to fourth.
They continued their chase though, with Your Best Car back in the lead, followed by Wheelbase then BHP by lap 88. Until this point, BHP had maintained the fastest lap of the race, but race leader Your Best Car put in a time of 31.114 seconds. The Bournemouth team responded with another lap just 0.003 seconds faster.

With just 10 minutes to go, the race leader managed to complete a lap under the 31-second mark, at just 30.974, and pulled away from the pack. Your Best Car went on to take the race with a total of 141 laps completed.
Three laps behind, BHP completed the race with 138, putting them second, while Wheelbase were third followed by Close Brothers, both with 137 laps.
Your Best Car director and kart team race manager Josh Brown said: 'Unlike our championship winning race, we'd only be using half of the three-storey track. When we found this out we took a different approach.
'I knew it was going to be tight at the start so we absorbed early pressure and then counter-attacked the other teams in the second half when the track was less congested. Driver selection was key and I'm happy it worked out exactly how we planned.'
Results
Your Best Car: 141
Bournemouth High Performance: 138
Wheelbase: 137
Close Brothers Motor Finance: 137
SRK Cars: 135
Anchor Vans: 135
Adesa: 133
Saunders Abbott: 132
Reading Harley-Davidson: 131
A & R Carriages: 120
The go-karting challenge is taking a Christmas and new year break now, with the fourth qualifier being held on Thursday, January 16 at TeamSport Karting's Harlow track. The fifth and final qualifier is in Cardiff on Thursday, February 6 and the grand final will be at Leicester on Wednesday, March 4.
If you'd like to take part in either of the last two rounds, you can register via [email protected]. Thanks to Close Brothers' support, it's free!
Here's what you need to know about the racing…
What time does the racing start?
Teams need to arrive at the venue before 7pm. Free parking is available. Before the race begins at 8pm, there's a mandatory drivers' briefing plus a 15-minute practice session, which will get you used to the layout, kart and pit stops.
Who can drive?
Every driver in your team needs to be in the motor trade – no professional racing drivers will be allowed to race, nor any non-motor traders. If you're unable to put together a team of four from your staff, you can combine with other local dealers. As long as they work in the motor trade, they can be part of your team.
Will I need any gear?
No. TeamSport provides helmets, race suits and gloves at each track, so there's no need to buy any gear you don't have.
Are there prizes?
Yes! There will be a podium ceremony at each regional round and a trophy for the winning finalist.
How do I sign up?
Any dealership in the relevant region can apply to enter the qualifiers by emailing us at [email protected]. Applications will be drawn out of a hat and you'll be informed if your entry has been successful.
Pictures by Andy Entwistle
MORE: It's anyone's race as teams battle for go-karting glory at Manchester qualifier
MORE: Slipping and sliding in Stockton – Our latest go-karting challenge gets off to a super start!
MORE: Your Best Car takes top honours at inaugural challenge final!