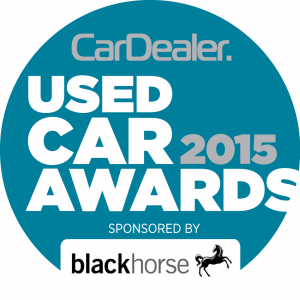 CAR Dealer's Used Car Awards are already the biggest – and the best – in the industry.
Well, we've just made them bigger. And better.
We're pleased to announce a new category to reflect those dealers who are trying to do things a little differently.

The Specialist Used Car Retailer of the Year will recognise dealers who are a little different – they may be a classic car dealer, or a specialist in sports and performance models, or an independent marque specialist. Maybe they're a specialist in disabled vehicle conversions, or focus purely on selling 4x4s.
If there's anything that marks them out as specialist in a certain field, this award is for them.
The new category means there are 21 awards up for grabs at this year's ceremony on November 30 at The Brewery in London.
The full list is below. And remember – you've got to be in it to win it. If you don't get your entry form to us, you can't pick up one of our prestigious gongs on the night.

How do I enter?
Entering the Car Dealer Used Car Awards couldn't be easier. We've made sure it's as simple and straightforward as possible and you can do it in one of two ways.
But by far the easiest way to enter the awards is online. Click HERE and fill in the online nomination form – it's great if you've spotted a number of categories you'd like to enter. Please give as much detail on why you should enter, as it really helps when it comes to creating the shortlists. Make that nomination form really sing!
Shortlists for each category will be drawn up by our panel of judges which will be chaired by Mike Brewer. The winner and two highly-commended places will be invited to our gala awards night. And if last year is anything to go by, the winners will be going home with a very special award indeed.
Here are the categories: 
Used Car Dealership of the Year (Under 50 vehicles)
We're looking for the best dealership that stocks up to 50 used cars.
Used Car Dealership of the Year (50-100 vehicles)
This award will mark the best dealer that stocks between 50 and 100 cars.
Used Car Dealership of the Year (Over 100 vehicles)
This one is for the larger dealers stocking more than 100 cars.
Used Car Supermarket of the Year
This award is for those big supermarkets who provide great cars and great service on a major scale.
Used Car Dealer group of the Year
Aimed at those with more than one site, this award marks the best used car groups.
Dealers' Dealer of the Year
There's nothing like recognition from your peers in any industry, which is why this award is so special. We'll be taking nominations from dealers as to which of their peers they feel is truly deserving of this special gong before Mike Brewer and the judging panel help decide the winner.
Used Car Sales Team of the Year
Always a fiercely-fought category, this award is likely to be a tough battle again. Behind every great dealership, there is a great team – and it's that team this award is for.
Used Car Dealer Principal of the Year
Running a successful used car dealership isn't easy. This award will recognise those who not only manage it, but absolutely excel in this competitive arena. We'll take nominations from their teams and peers to ensure we find the best of the best.
Dealership Newcomer of the Year
This is a brand-new award for dealerships established during 2015. It's not always easy being the new kids on the block. Who has made a real impact in their early days in the industry?
Specialist Used Car Retailer of the Year
Are you a specialist in a certain field? You sell only performance cars? 4x4s? A disability conversion expert? Tell us your success story.
Best Used Car Customer Care
Canny dealers know that cultivating a used car customer can create a punter for life – a loyal supporter who'll return time after time for a new car.
Used Car Product of the Year
This award is for the used car suppliers. Whether that's a brilliant online sales portal or a clever warranty scheme that helps dealers sell more cars, this award will celebrate the very best. We'll look at nominations from dealers very closely.
Outstanding Achievement of the Year
This special award looks to recognise the dealer or dealership personality who has achieved something truly remarkable, whether it's amazing sales figures, brilliant upsales or outstanding customer service.
Lifetime Achievement Award
Previous winners include John Tordoff of JCT600, Ray Sommerville of Perrys and Afzal Kahn. For 2015, the judging panel will once again be looking for a motor trade big hitter.
Dealer Used Car Website of the Year
This award is focused on the car dealers who present their used cars perfectly online. Our judges will look for the ease of use, design and functionality of the website.
Social Media User of the Year
Social media websites, such as Twitter and Facebook, are getting more and more important in the car-buying process – but not every dealer uses them well. This award will look to mark the achievements of a dealer who has mastered their digital direction.
Service and Repair Outlet of the Year
It's not just the sales side of the used car business that we will be celebrating at these awards – our light shines on the service department too. We'll be looking for the garage that specialises in repairing and maintaining used cars and truly excels.
Manufacturer Used Car Scheme of the Year
This award honours the best official manufacturer-backed Used Car Scheme of the Year. Nissan, Kia and Volkswagen are previous winners.
Used Car of the Year
Using data from the industry trade bibles as well as advertising portals, we'll reward the best performing among the most popular used cars.
Best Performing Used Car of the Year  – Residual Value
For dealers, cars that hold their value are like gold dust. We celebrate the vehicles which help put pounds in dealers' pockets.
Best Performing Used Car of the Year  – Days To Sell
The last thing any dealer wants is a car sitting for weeks and weeks on the forecourt. Which cars are best at being shipped out as soon as they're shipped in?
So what are you waiting for?
Get your entry form in NOW – and remember, make it sing. Make sure it's so good that Brewer and his fellow judges can't ignore you. And we'll see you at the biggest and best awards – and the biggest and best Christmas party – the industry has to offer!