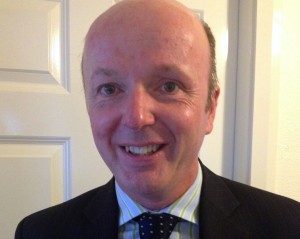 ALTERNATIVE lender George Banco is making its guarantor loans available via motor dealers, enabling them to broaden their penetration of the non-prime sector.
The company says its decision is based on the huge potential for guarantor-backed motor finance which it has identified among credit-impaired borrowers.
Although George Banco was formed just a year ago, around 30 per cent of the personal loans it has already made are made for car purchases.

Now, the company plans to concentrate on motor retailers and brokers as the mechanism to drive forward its expansion in the vehicle finance market.
In order to help achieve its ambitions, George Banco's senior management team has now been joined by Robin Bridge, pictured, until recently the CEO of used car supermarket group CarCraft.
Bridge believes that mainstream lenders present an increasingly serious threat to many motor dealers by often declining their customers solely on the basis of a credit check.
'Even this long after the banking crisis, car retailers are still having to tell growing numbers of customers that their traditional credit lines are not available to them,' said Bridge.

'There is a clear need for an alternative lending resource which doesn't rely on a black-and-white reading of a credit report, and doesn't penalise those who can demonstrate affordability.
'George Banco has successfully created a far more pragmatic and realistic approach to responsible lending, and we believe that motor dealers will be among the main beneficiaries.'
MORE: 2,700 garages sign up to RAC's new comparison site
MORE: 4x4s show an appreciation in value, despite mild weather