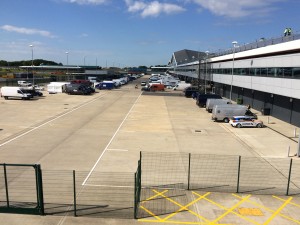 THE big day is almost here! Tomorrow at 8am, the long-awaited and much-anticipated Car Dealer Conference & Expo will open its doors at Silverstone.
Work began early this morning to transform Silverstone into the biggest auto conference the UK has ever seen…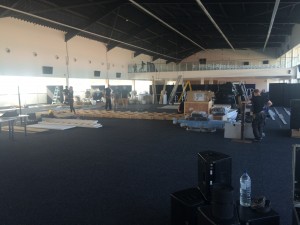 More than 2,000 people signed up to attend – and that number is still growing by the hour.

It's going to be a great event, and we have plenty lined up on the day to inform and entertain every delegate.
The work to transform the halls has already begun…
There are some seriously large banners going up in the main hall. And F1 on the big screen! #CDX15 https://t.co/L3svRlWzog

— James Baggott (@CarDealerEd) June 8, 2015
We have keynote speakers, workshops, breakout sessions – and a fantastic Expo with more than 70 stands, with plenty of our colleagues offering some great prizes on the day.
As we count down to the big event, every delegate will be receiving an email detailing which workshops they have signed up to attend.
Please being this with you to Silverstone tomorrow.

The intention is that everyone who has signed up for a workshop will be admitted to the room first – as long as they arrive in plenty of time.
Five minutes before the scheduled start of each workshop, room admission will be opened up to all delegates.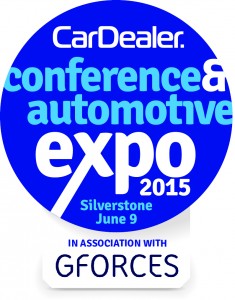 So the message is clear – please make sure you turn up in plenty of time. Showing the staff on the door confirmation of your booking, and getting there early, should ensure you get a good seat at all the workshops and breakout sessions you are desperate to attend.
With 12 workshops as well the breakout sessions, Q&A panels and five keynote speakers, there will be plenty of space for everyone on the day. And, with so many people from the industry in one place at one time, it's a unique networking opportunity!
Doors to the Conference & Expo open at 8am, and we'll have breakfast pastries available, and free tea and coffee in the Expo all day courtesy of our friends at Liquidline.
There's plenty of parking at Silverstone, so come along and start the day with a pastry on us.
We look forward to seeing you tomorrow.
CDX15; Take part in an experiment at CDX15, and win a PS4
CDX15: The floorplan for the Car Dealer Conference & Automotive Expo – download here.
CDX15; What's happening hour-by-hour: The must-attend workshops, keynote speeches and breakout sessions (plus, find out where you can get a cup of coffee!) – download the morning programme here and the afternoon programme here.
CDX15: The numbers game: 2,000 people now signed up for #CDX15