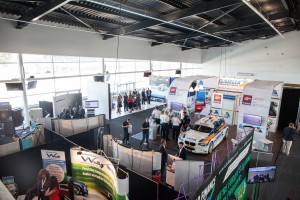 WITH only 94 days to go until CDX16 – the biggest automotive expo of its type, organised by Car Dealer Magazine – we've been talking to some of our exhibitors to find out why it is the must-attend event of the year. 
We caught up with Autoweb Design – a leading automotive provider of advanced web design and digital marketing solutions  – who say CDX is the ideal place to 'share our online expertise with the industry and keep up-to-date with the latest developments'.
Working with manufacturers, franchises and independent dealers across the UK, the company's focus is to deliver the best customer service and professional expertise with a personal approach.

CDX16 will be held on Tuesday, May 24 at Silverstone in Northamptonshire, and after finding it worthwhile after visiting as delegates, last year, Autoweb Design has decided to become an exhibitor in 2o16.
The firm said: 'We attended last year's event as delegates, and found it a fantastic opportunity to catch up with our clients and attend informative workshops.
'We enjoyed the event so much that we were keen to be involved as exhibitors this year.'
The team at Autoweb Design is looking forward to catching up with industry developments, ensuring that its commercial offering remains at the forefront of the sector.

'We are excited to share our insights, communicate our services with delegates and showcase everything Autoweb Design has to offer,' the firm added.
Check out our video:  What can I expect from CDX16?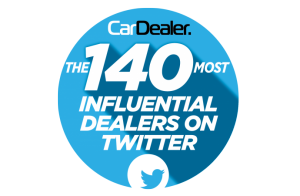 At CDX16, there will be 12 workshops for dealers to attend with hints and tips on how to improve business in a number of areas as well as keynote speeches and panel discussions with some of the biggest names in the motor trade on the Car Dealer Live stage. Speakers for the event are already confirmed as Twitter, Facebook, Google and Haymarket Automotive.
Car Dealer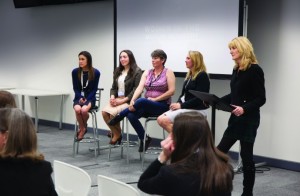 Magazine will also be announcing the winners of its acclaimed Twitter 140 Awards – with the gongs handed out by Twitter themselves – while the much-enjoyed Women In The Motor Industry (WITMI) session is back with a stellar line-up of panellists.
Can you really afford not to be there when your competitors will be?
Tickets to the event are FREE of charge and can be booked by clicking here.
Key features:
More than 100 motor trade suppliers, making it the biggest motor trade Expo in the UK
Even more workshops to help you learn new tricks
The Top 140 Most Influential Dealers on Twitter and Women In The 
Motor Industry sessions
A variety of inspirational speeches from leading keynote speakers
The biggest names in the motor trade at manufacturer and dealer level on the Car Dealer Stage
Networking opportunities at manufacturer dealer meetings
If you register for your FREE tickets today you'll get all the latest information about CDX16 as we release it and ensure you're on the guest list for the must-not-miss event of 2016.
MORE: Car Dealer Live stage to play host to industry big-hitters at CDX16
MORE: CDX16: Pro stunt and racing driver confirmed as WITMI speaker
MORE: Now Google and Facebook join our amazing line-up of speakers at CDX16