THE supercar market could offer a sound return on investment if buyers choose the right make and model, according to CAP.
Overall, supercar and some sports car used values have remained level in a depreciating marketplace, but some vehicles are enjoying strong appreciation.
Philip Nothard, cap consumer and retail editor, explains: 'A savvy buyer would have earnt £18,500 buying a Mercedes Benz SLS in 2014 and selling it a year later with 10,000 miles on the clock.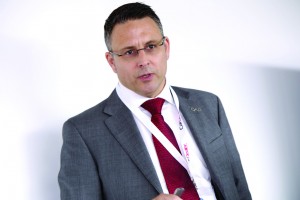 'For buyers looking for a comparable investment today, they should consider the 65-plate Ferrari 488 GTB Coupe, which cost £182,809 from new but in just six months amassing 5,000 miles it would retail at £215,500 – this is an increase of 17.8 per cent – or the Mercedes-Benz AMG GT Coupe, which has increased by almost £5,000 in six months from £100,055 to £104,750.
'The supercar market is very niche, with a limited number of models available to choose. However, with some proper research, buyers can benefit from the buoyant market. It's all about finding the right car, and those that are most sought after bring the greatest returns.
'Another excellent example is a six-month-old Porsche Cayman Coupe 3.8 GT4 with a mileage of 5,000, which has appreciated by 38.4 per cent from £64,451 to £89,250, proving that investing in these cars can be a lucrative option.'
Not hard, pictured, added: 'The key elements of a good supercar buy are model, mileage and plates. For this reason, beware of clocked vehicles, as a lower mileage will get a better price, so dodgy sellers may be tempted to drop the mileage and duping buyers into paying over the odds.'

MORE: HR Owen excited to be taking Maserati to Manchester
MORE: Aston Martin to create 750 jobs in Wales with new crossover project
MORE: Land Rover helps unveil Virgin Galactic's SpaceShipTwo
On SuperUnleaded.com: Clarkson Says Sorry To The Producer He Punched