WITH just two months to go to the 2017 Used Car Awards, excitement is building!
And as everything starts to fall into place for the best awards night in the automotive industry, we're delighted to announce that Codeweavers is sponsoring the exclusive party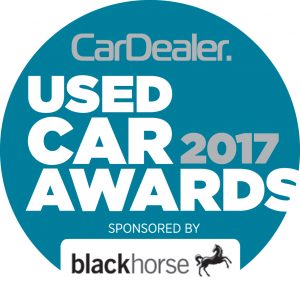 that will take place after the event.
As was the case last year, the venue will be the stunning Amber bar, pictured above, in Ropemaker Street, London, just round the corner from The Brewery in Chiswell Street, which is the venue for the awards ceremony itself.

Boasting three contemporary bars with booths and sofas, plus a 1970s-style disco room with illuminated dance floor, Amber will be the ideal place for guests to let their hair down and continue the celebrations.
Codeweavers, the well-known provider of innovative software solutions for the automotive industry, is delighted to be the sponsor of the after-party – and it's not its only involvement in the 2017 Used Car Awards.
Shaun Harris, the company's sales director, told us: 'The Used Car Awards is one of the most well-attended and recognised awards evenings in the industry.
'We were over the moon to win the Used Car Product of the Year in 2016 and wish everyone hoping to be shortlisted for an award this year the best of luck.

'This will be the third year that we have sponsored the Manufacturer Website of Year award, too. Congratulations to Nissan who won this last year and good luck to all manufacturers for this year – there's some great competition.'
Members of the Codeweavers and Car Dealer teams will be handing out after-party tickets during the awards ceremony – and we hope to see you on the dance floor!
To get YOUR tickets for the Used Car Awards, call the Car Dealer team on (023) 9252 2434.
MORE: Who won what at the 2016 Used Car Awards?
MORE: Our favourite tweets from the 2016 Used Car Awards
On SuperUnleaded.com: The best tweets from the 2017 Tokyo Motor Show