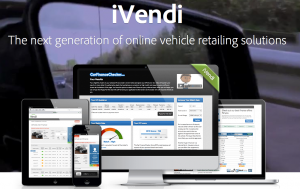 MORE away-from-the-showroom sales – with the dealer taking to car to the customer's home or workplace – are likely as a result of the ongoing shift to online retailing.
Dealer technology specialist iVendi believes that the trend is a probably inevitable effect of the shrinking role of dealer premises when it comes to buying and selling cars and related services.
iVendi director James Tew said: 'Manufacturers tend to place a huge amount of store on the design and the look of their premises but that is something of a 20th century view, we think.

'Personally, I've never visited a car dealership that was so impressive that I wouldn't have rather enjoyed the convenience of seeing the car at home. Really, the best seat in a car dealership is your own sofa.
'As more and more of not just the research behind the car purchasing decision but also the financing and outright purchasing of cars moves online, it is an obvious conclusion to suggest that if customers could avoid visiting the dealership altogether, they would.'
James said that there was already research to suggest that the number of visits to the dealership that a customer undertook as part of the car buying process had declined dramatically.
'Figures suggest that we are now looking at just one or two showroom visits to buy a car compared to half a dozen a few years ago. It seems inevitable to us that dealers who move that trend further on by offering to take the car to the customer will have a definite advantage.

'After all, it is perfectly possible to go out to see a customer, give them a test drive, run through the options, quote on finance and then close the deal in exactly the same way as if you were in the dealership.
'We live in a time when customers will, if possible, choose to have almost anything you can buy delivered at home, from clothes to furniture, and from electrical goods to food. Why not cars?'
MORE: Supercar sales in the south double those of the north
MORE: Special Ford stores to be created to sell Mustang and Vignale