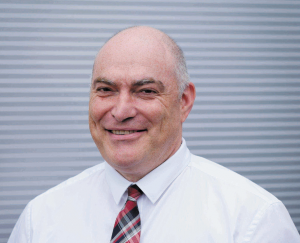 DEAN HILL from Bridgend has been promoted to become service manager for Wessex Garages' new Renault and Dacia dealership in Newport.
In his new position, Hill will be responsible for taking care of customers' aftersales needs.
Keith Brock, managing director of Wessex Garages, which also has dealerships in Bristol, Cardiff and Gloucester, said: 'We're delighted that Dean will be our service manager for our new Renault and Dacia dealership in Newport.

'Dean has a great deal of experience working with the Renault brand and will be a fantastic addition to the team at our new dealership.'
Hill has worked in the motor trade for 26 years and has been part of the Wessex Garages' family for 14 months, starting as a parts manager at its Penarth Road dealership in Cardiff.
The 46-year-old explained: 'Renault is a strong brand with an excellent range of models covering all market sectors, including electric vehicles and Dacia is a well-priced high quality brand that allows Renault to cover all the market sectors.
'It is such an exciting venture to be involved with and I can't wait to apply my experience to the new dealership.'

The new £500,000 refurbed Renault and Dacia showroom will open on August 26.
Wessex Garages is a privately-owned company that has outlets in Bristol, Cardiff, Gloucester and Newport.
MORE: An award-winning first year with Mitsubishi
MORE: Just Add Fuel package available to teenage drivers
MORE: Marshall reports strong set of figures for first half of 2015
On SuperUnleaded.com: Man crashes rented Ferrari into taxi